Performance 
Turbochargers
The turbochargers feature the latest Garrett technology. This 100% clean sheet product has many advanced features. New Compressor aerodynamics deliver up to 550 horsepower.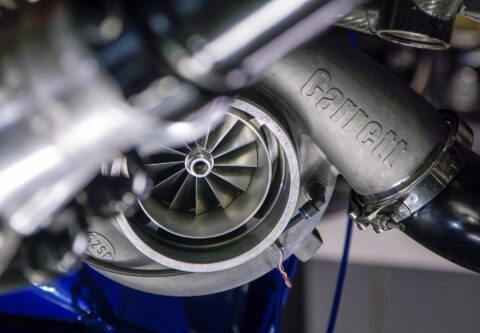 How a Turbo works and
How to Choose a Turbo
In many respects, a racing turbo is closer to aerospace than conventional automotive engineering. While exact design will depend on race rules and vehicle design, the turbo is much lighter than its commercial counterpart.
Boost Adviser
Imagine the ability to match a turbo to your engine, right from the palm of your hand Garrett® Boost Adviser is a tool developed to perform a turbo match quickly and easily. Enter a few parameters for your engine and your horsepower goal and in a matter of seconds, the Garrett® Boost Adviser will provide you with the turbochargers that closely meet your inputs. It also guides you to the nearest distributors available to buy the matched turbo. You could even email the results to yourself for review or share them on your Facebook page. See more on how to calculate how to size a turbo.