Lower costs & Higher Efficiency through innovative design
Small Wastegate Turbochargers for Diesel Engines
Garrett's small wastegate turbos for diesel engines offer advanced performance, fuel efficiency and low emissions in a compact design.
Engine 
Range
Our small wastegate turbos for diesel engines are available for engines ranging from 0.8L to 3L, corresponding to power ratings ranging from 30kW to 120kW.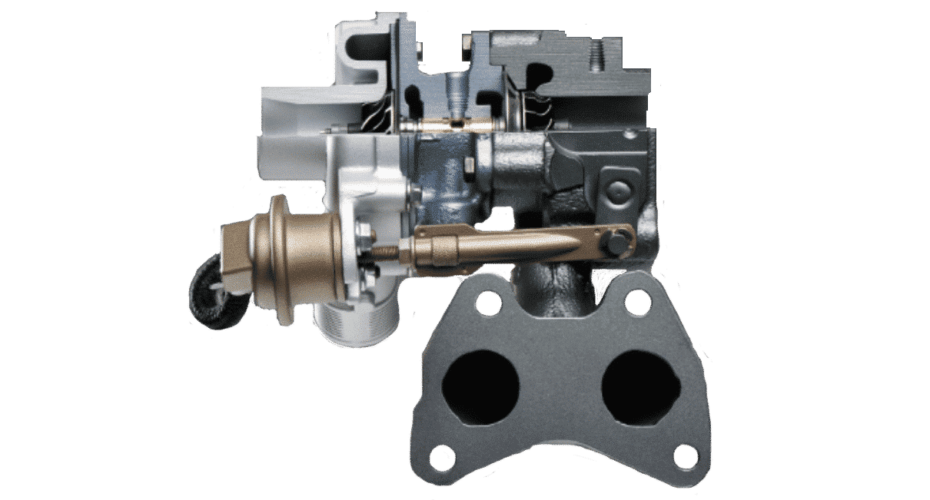 Small Wastegate Turbos for Diesel 
Key Features
Wastegate turbos control engine boost levels by coordinating the actuator and bypass valves. At low speeds, the bypass valve closes to ensure maximum exhaust flow to the turbine and fast turbo response at ignition. At high speeds, the bypass valve opens, limiting the exhaust gas entering the turbine and controlling boosted air supply.
Other notable features include:
Aerodynamic design focused on low-end efficiency
Z-Ultra bearings that improve low-end torque and transient response
Enhanced oil sealing and blow-by levels
Optimized seal and piston ring designs
All of our small wastegate turbos for diesel engines are designed to meet ongoing rightsizing requirements.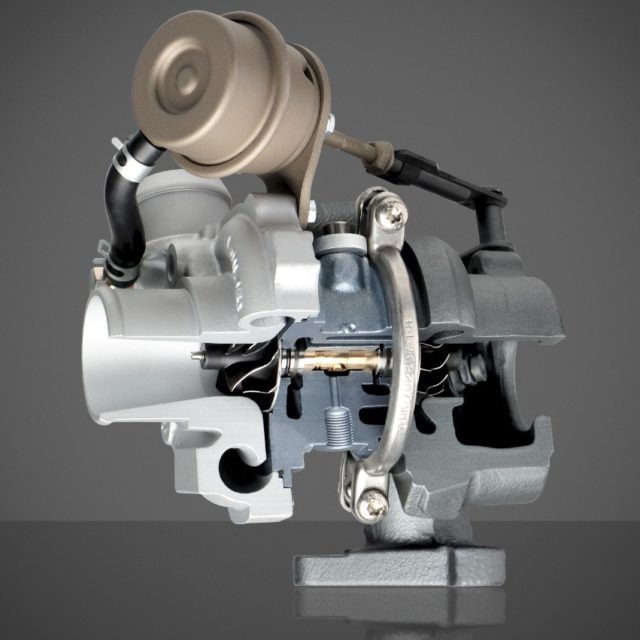 Variable Geometry Turbochargers for Diesel Engines
Two Stage Parallel Turbochargers for Diesel Engines
Two Stage Serial Turbochargers for Diesel Engines
Small Wastegate Turbo and Connected Vehicle Solutions
Garrett Motion Showcased the Electric Turbocharger for first time at IAA 2019
The growing trends toward hybridization opens up possibilities to transfer electric boosting technology from racetrack to road. Garrett is pioneering E-Turbo technology to deliver superior performance, fuel economy and emissions, by integrating state-of-the-art, ultra highspeed electric motors and power electronics into it's turbocharger product families.
Electrified Turbos (E-Turbos) show exciting potential and equal applicability in both light & commercial vehicles, in all fuels such as gasoline, diesel and natural gas (CNG).