Great minds come together
Our experience is that amazing people with amazing opportunities will do amazing things. Could this be you?
Opportunities 

for Everyone

At Garrett, we operate in an industry brimming with innovation and ground-breaking technology, so we look for competitive advantage through an inclusive culture that crosses international boundaries. It's a bond that celebrates diversity of origins, experiences and beliefs. A global community sharing values leaning on motivation, transparency and respect, defining who we are and how we act, think and lead.

This creative energy stems from a supportive environment in which people can thrive, and take charge of their destiny by taking the initiative. Taking responsibility by staying involved, supporting co-workers and always anticipating the needs of our customers and the wider environment.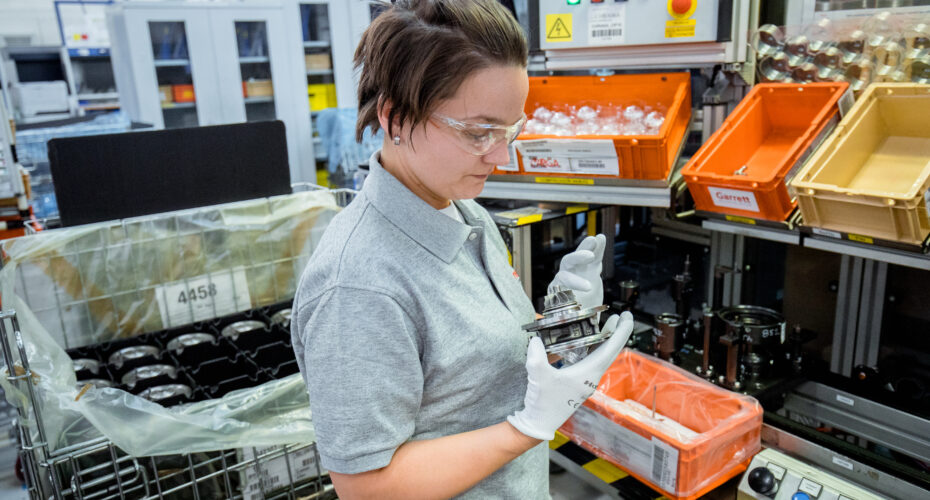 Passion

and Enthusiasm

For more than 60 years, Garrett invention has been synonymous with some of the most historic moments in automotive history. Today is no different, and in some ways the challenges are greater as we move towards a more regulated, autonomous and connected future.

That's why we look for people who are passionate, courageous and resilient. People ready to challenge convention, explore new boundaries and bring through the breakthrough ideas that will really make a difference. Whatever their area of expertise.
Our Cultural Fundamentals
The Garrett culture is the driving force behind our success. It helps guide us as individuals and as teams while defining us as a brand. Our 4 Fundamentals form the foundation on which everything in Garrett is built.
Integrity and Compliance
Safety
Workplace Respect
Diversity and Inclusion
Garrett
Story
The Garrett name ties back to Honeywell's turbo origins in the 1950s. At that time, entrepreneur and engineer Cliff Garrett led a project team to develop a turbocharger for a Caterpillar D9 crawler tractor, marking the beginning of the turbocharged era for the automotive industry and the image of Cliff Garrett.