GTX2860R GEN II Turbocharger
Horsepower: 200 - 475
Displacement: 1.4L - 2.5L
Important product information: Garrett Performance Kits are professional aftermarket products only designed for certain racing vehicles driven on particular racing tracks and shall only be used on racing vehicles that will never be driven on public roads or highways. Garrett Performance Kits are not legal for the use in vehicles on public roads or other roads to which public road law applies. Any vehicle modifications using Garrett Performance Kits are AT YOUR OWN RESPONSIBILITY and AT YOUR OWN RISK. Only use Garrett Performance Kits in compliance with all applicable laws, regulations, and ordinances (including but not limited to emission, noise, operating license, performance, safety, and type-approval aspects). A vehicle modification using Garrett Performance Kits may particularly affect or void a vehicle's warranty, operating license or type-approval. Moreover, only use Garrett Performance Kits in compliance with all applicable racing and racing track provisions. It is YOUR OWN RESPONSIBILITY AND RISK to ensure that your Garrett Performance Kit fits your vehicle and area of application. YOU MUST ENSURE LAWFUL AND SAFE OPERATIONS AT ANY TIME. You should particularly consult the owner's manual and service manual of your vehicle. You should also contact your vehicle's manufacturer to determine what effects modifications may have on important aspects such as safety, warranty, performance, etc. Only install and use Garrett Performance Kits if you have fully read and understood this important safety information and if you fully agree with the terms and conditions set forth therein.
Features
GEN II AERODYNAMICS FEATURE INCREASED HORSEPOWER RANGE
46mm TURBOCHARGER COMPRESSOR OPTION
IMPROVED PORTED SHROUD DESIGN FOR SURGE RESISTANCE
NEW FULLY MACHINED SPEED SENSOR PORT.
SOLD AS ASSEMBLY KITS (SUPERCORE + TURBINE HSG)
WARNING: Maximum allowable turbocharger speed is 185krpm. The use of this product above max turbocharger speed is at the owner's risk, and can result in damage and premature failure. To protect the turbocharger from overspeed when operating, a speed sensor can be installed into the compressor housing to monitor shaft speed. Sensors sold separately. (click here for details)
Performance results of this product are highly dependent upon your vehicle's modifications and tuning/calibration. The horsepower numbers represented above are calculated based strictly on choke flow of the compressor map (total turbo capability), which represents the potential flywheel horsepower.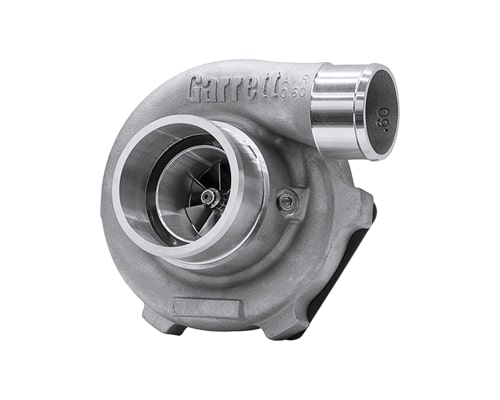 GTX2860R GEN II 46mm
Reference Data
GTX2860R GEN II
Compressor
Turbine
Inducer
Exducer
Trim
A/R
Inducer
Exducer
Trim

HP: 200-475              Disp: 1.4L-2.5L

46mm
60mm
58
0.60
54mm
47mm
76
Supercore
Assembly Kit
Turbine Kit
A/R
Inlet
Outlet
Wastegate
Divided
849894-5001S
856800-5001S
827690-0001
0.57
V-Band
V-Band
Free Float
N
856800-5002S
827690-0002
0.72
V-Band
V-Band
Free Float
N
Assembly Kit PN Includes
856800-5003S
827690-0003
0.64
T25
5 bolt
Wastegated
N
Supercore and Turbine Kit
856800-5004S
827690-0004
0.86
T25
5 bolt
Wastegated
N



GTX2860R GEN II 46mm
Compressor Map & Exhaust Flow Chart
Compressor Map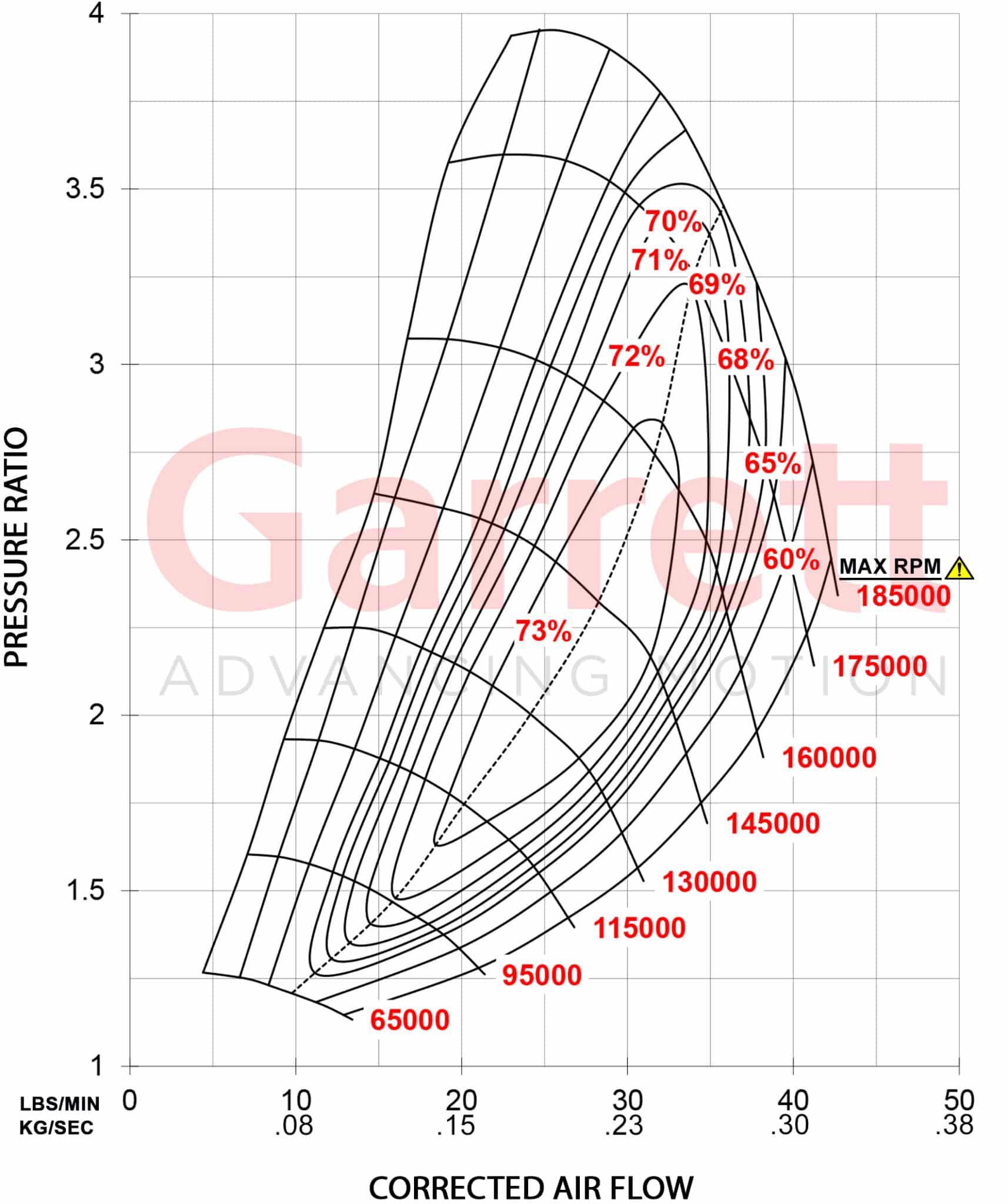 Exhaust Flow Chart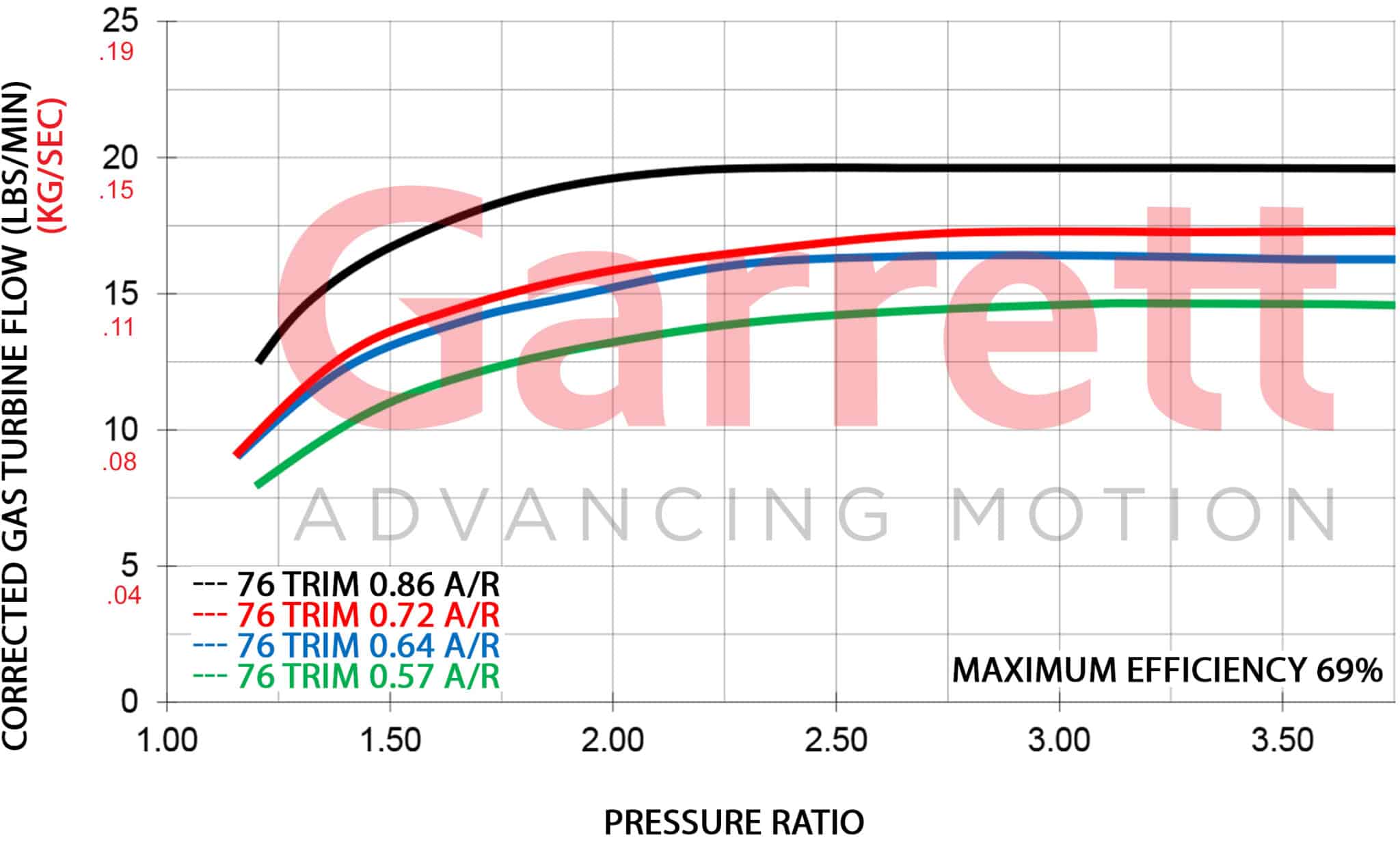 GTX GEN II: The Next Generation in Turbocharging Technology
Garrett Motion is excited to introduce the GTX2860R GEN II Turbocharger. The GTX GEN II is the next evolution of our GTX line with major updates and new technology. Updates include a compressor wheel aero update that gives it the ability to produce up to 20% more horsepower than the previous version.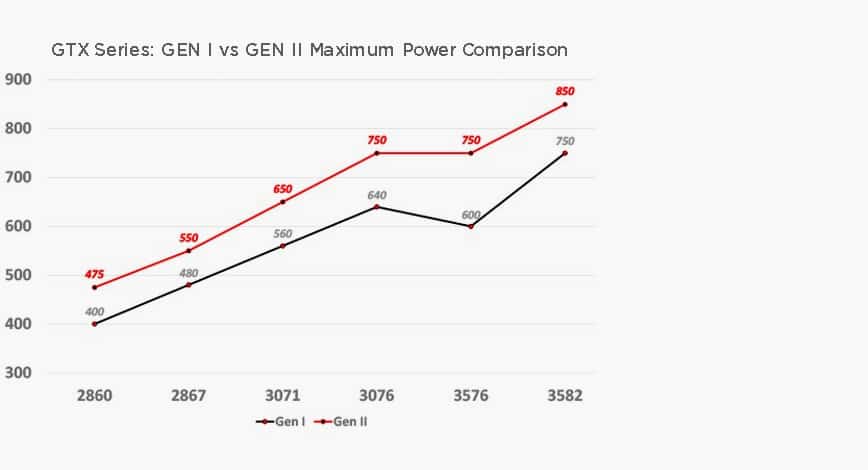 Redeveloped Compressor Wheels
GTX GEN II compressor wheels were designed using proprietary Garrett Motion computer simulation technology focusing on CFD analysis to optimize the wheel design to reach maximum efficiency and mass flow for each turbocharger.
Each GTX GEN II turbocharger can create more air mass flow, offering enthusiasts a wider range of power output when tuning the vehicle. The 8mm dual ceramic ball bearing cartridge provides optimal turbo response and reliability through its reduction in shaft motion.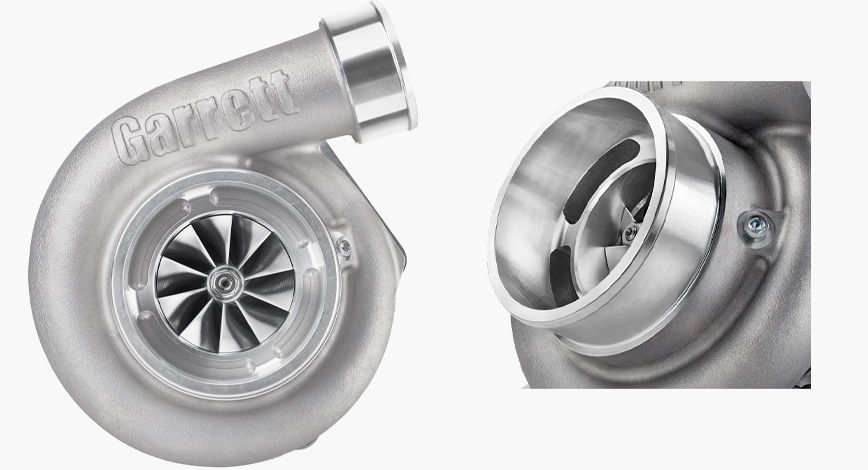 Fully-Machined Inlet, Outlet and Shroud
The GTX GEN II Series Turbochargers feature a fully-machined compressor inlet, fully-machined compressor outlet, and fully-machined ported shroud for precise and accurate tolerances.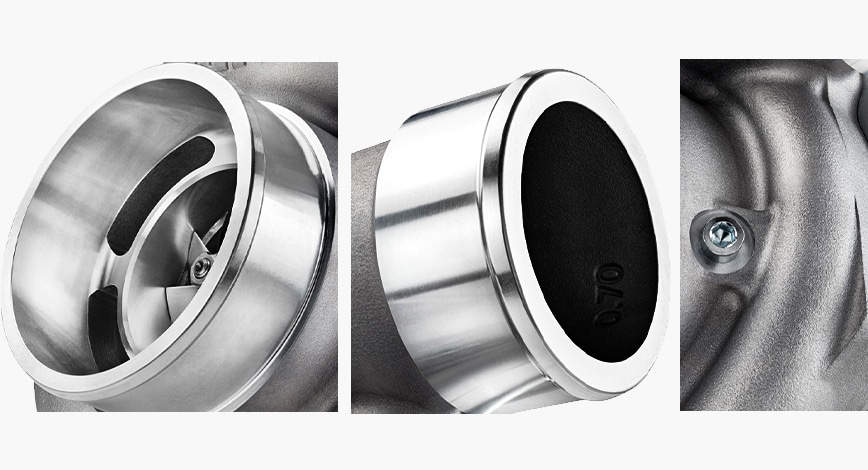 Redesigned High-Flowing Compressor Housing
We also added a brand-new compressor housing featuring a high-flowing design matched perfectly for the new compressor wheel upgrade. GEN II compressor housings are not interchangeable with Gen I compressor wheels; however, all Gen II turbochargers are outline interchangeable with the equivalent GT and GTX Gen I products making a turbo swap easy to perform using all existing piping.
Fully-Machined Speed Sensor Port
The new compressor housings are equipped with a fully machined speed sensor port that accepts the Garrett Motion speed sensor (Sold separately). This feature allows tuners to understand existing operating conditions, which is important when fine-tuning a turbocharger to its most efficient operating conditions. The speed sensor port comes plugged from the factory and can be removed using a 5mm Allen key when ready to install a speed sensor kit.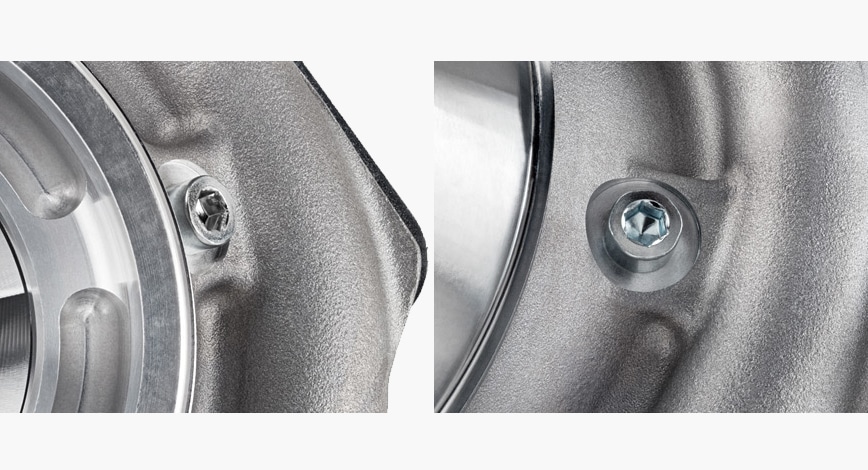 Cross Compatibility with Turbo Turbine Housing Kits
All GTX GEN II series turbochargers are compatible with all existing GT and GTX turbine housings kits. GEN II turbochargers are only offered through Garrett Motion authorized distribution centers.