NOTRE PROMESSE
"Nous ne fabriquons pas que des turbos... nous construisons la tranquillité d'esprit"
La promesse de fiabilité et de performance forme un lien de confiance entre Garrett Aftermarket et ses distributeurs, avec les centres de service et les garages automobiles, avec les techniciens turbo et, par extension, avec les propriétaires de voitures. La marque Garrett est synonyme d'innovation et de qualité de pointe et contraste fortement avec les risques de réputation et commerciaux encourus par certains garages qui choisissent d'utiliser des turbos et des unités de copie à faible coût et de qualité non OE.
FIABILITÉ ET DURABILITÉ
Certifié par les constructeurs automobiles avec jusqu'à 3 ans de durabilité et 150 000 km d'essai sur route. Chaque turbo est produit à partir de la ligne d'origine avec une cohérence garantie.
GARANTIR UNE CONDUITE COMME NEUVE
Conduite supérieure comme neuve, jusqu'à 40 % de couple à bas régime en plus que les turbos non d'origine.</ span>
CONFORMITÉ EN MATIÈRE D'ÉMISSIONS & ÉCONOMIE DE CARBURANT
Conforme au réglage d'origine des émissions, jusqu'à 28 % de NOx en moins et 4 % de CO2 en moins sur l'économie de carburant.
LEAD GRÂCE À LA TECHNOLOGIE
Pilotage du turbo dans l'industrie automobile et pionnier des nouvelles technologies, alimentant plus de 100 millions de véhicules des meilleurs équipementiers sur la route.
IL Y A PLUS DE 100 MILLIONS DE VOITURES À ESSENCE, DIESEL ET HYBRIDES DANS LE MONDE PORTÉES PAR DES TURBOS GARRETT
Our Aftermarket business is built on the success of our original technology, but it's also about investing in global capability and service through seven technical support centers, five distribution centers and more than 190 distributors.

worldwide.

This means that no matter where a service center or garage is located in the world, a Garrett replacement turbo is always on hand.
Garrett Gammes de produits après-vente
GARRETT ORIGINAL EQUIPMENT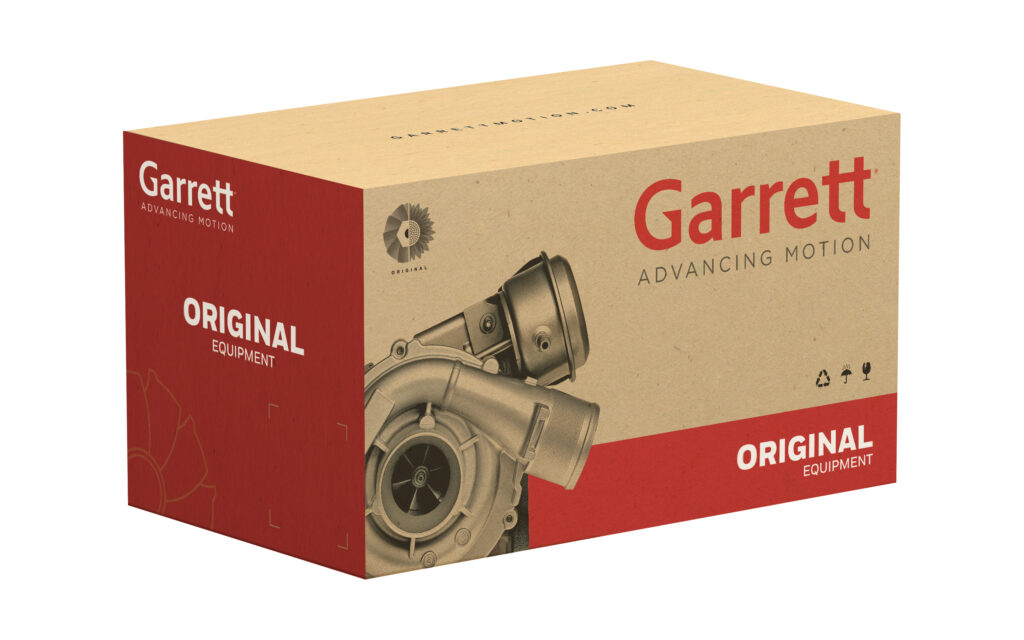 Les turbos Garrett® Original Equipment sont identiques à ceux utilisés sur les lignes de production des constructeurs automobiles. 
GARRETT ORIGINAL REMAN
Les turbos Garrett® Original Reman sont remanufacturés pour offrir les performances d'équipements d'origine à des prix compétitifs pour des véhicules de 7 ans ou plus. 
GARRETT REDBOOST
Redboost représente la gamme de turbocompresseurs économiques de Garrett, méticuleusement élaborée pour offrir une diversité d'options aux clients du marché secondaire, couvrant une vaste palette d'applications. 
GARRETT PERFORMANCE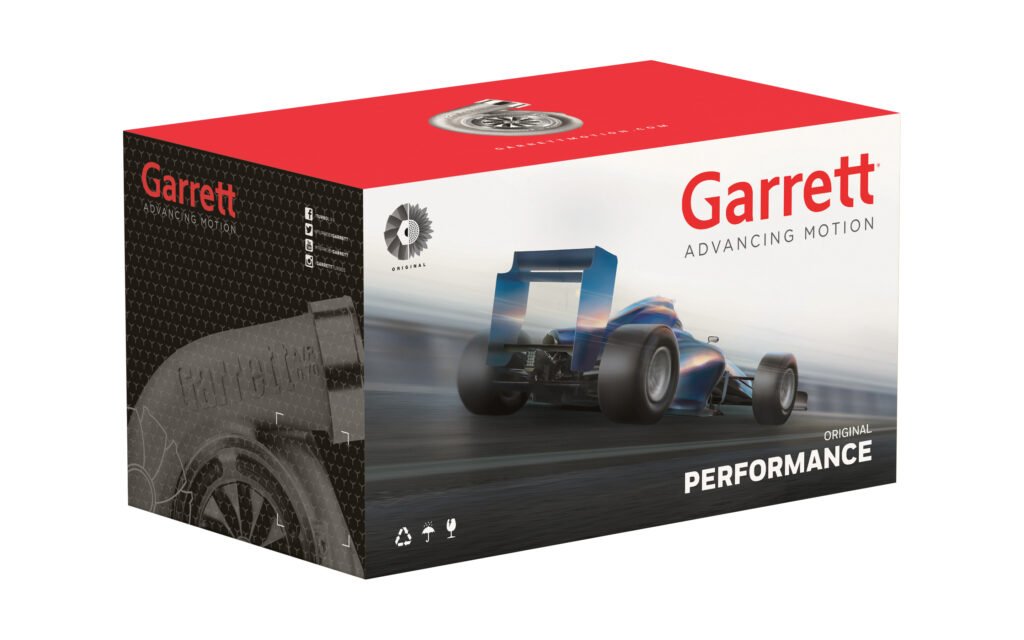 Maximisez les performances et l'efficacité de votre moteur grâce aux turbocompresseurs, intercoolers, soupapes de décharge et accessoires Garrett.   
GARRETT CLASSIC
Les turbos Garrett® Classic intègrent une ingénierie moderne permettant un montage direct dans les voitures européennes emblématiques qui ont lancé la révolution technologique du turbo dans l'industrie automobile.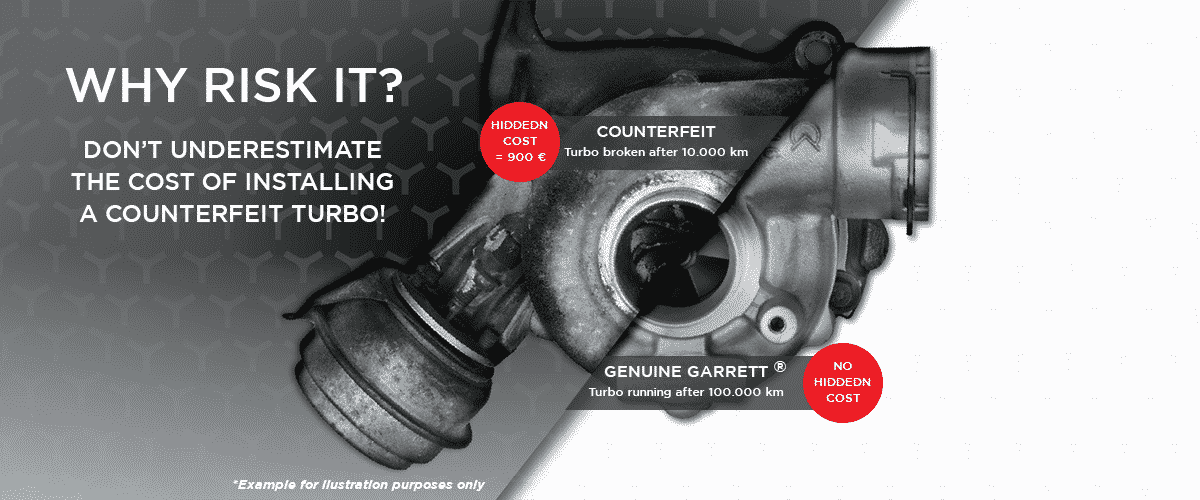 Insister sur Garrett
Quand il est temps de remplacer le turbocompresseur de votre voiture, ne prenez pas de risques. Lorsque votre turbocompresseur tourne à 300 000 tr/min et fonctionne jusqu'à 1050 degrés Celsius, presque la même chose ne suffit pas.