May 14, 2020
Behind the Wheel & Under the Hood: Q&A with Professional Racer Chris Jeanneret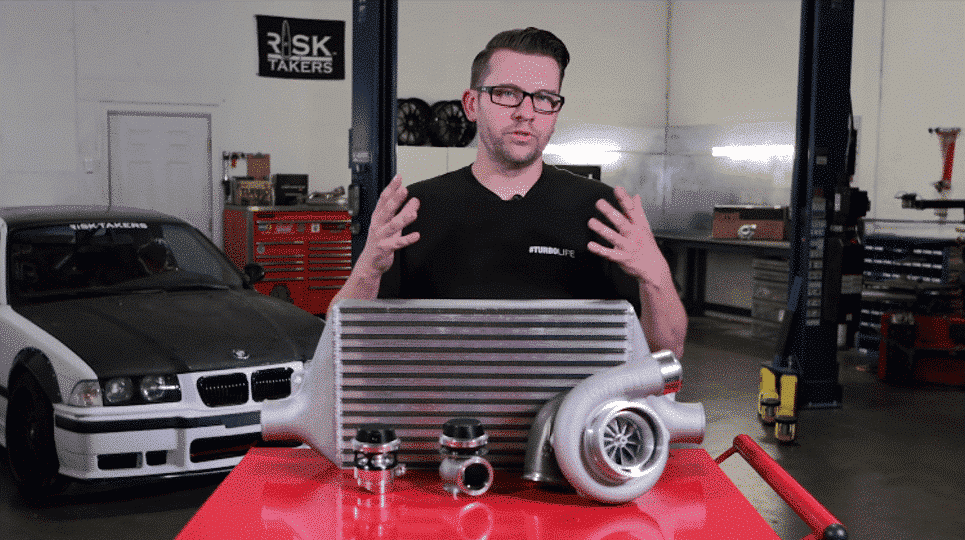 At Garrett Motion we're always driving forward to challenge the status quo, from championing new technologies, to pushing boundaries, to taking risks and overcoming obstacles. This week we feature Garrett Brand Ambassador Chris Jeanneret, a successful fabricator and driver, in his own words about his journey in the motorsport industry.
Tell us about your career journey. How did you get started in the motorsport industry?
When I was 14-years-old, I lived across the street from an automotive machine shop that was well known for drag racing engines. I started going in every day after school and swept their floors in exchange for knowledge. I learned how to build engines and when I was about 20, I started working at a shop that worked on vintage Ferrari's and helped build engines for them. From there, I moved to a shop that built engines for Honda's. A year later, the shift changed to drifting and I started developing my tuning and fabrication skills so that I could have a grasp on every angle of a vehicle.
Fast forward 20 years and now that is all I have focused on since.
Tell us about your fabrication business. How do you juggle being an entrepreneur and drift racing at the same time?
You just don't sleep. Owning a business is the most consuming job in the world. I would work seven days a week and then leading up to a race we would prep the car, get it on the trailer and I would send one of the guys on the road and then I would fly in. It's basically like a circus of trying to make everyone happy. The juggle is that you just make it work. The biggest struggle in motorsports is that it's basically two full-time jobs and you don't have a personal life.
We saw a YouTube video of yours where you were doing a race, and something went wrong and you had to rebuild your car's transmission in thirty minutes and put it back in the car. Can you tell us about what that was like for you?
That is like a normal day at the office. This is a perfect example of the behind-the-scenes stress that comes along with racing. The time constraint was crazy, and we didn't bring any spare parts, so we had to go pull a transmission out of my friend's car at his house which was miles away, and then bring it back and swap parts for it. This was an instance where we had to think of a quick solution and start executing. In moments like this, you work as hard and as fast as you can while trying to keep everyone motivated and calm at the same time. 90 percent of the time it pays off if you can keep everyone calm and focused and you have the right tools to make it happen. I believe that anything is possible until you run out of time.
What's the best piece of advice you would give someone who's looking to break into the motorsport industry?
Don't overvalue yourself and never stop learning. There's so much in this world we don't understand and don't know. Every time I work on a new project or vehicle, I look at it differently. There is so much power in social media now with people sharing content and you're able to learn from people sharing visuals and masterpieces of vehicle engineering and you want to twist your own ideas and mold them to work with that idea. If you feel like you can come up with an idea that's better than the guy in front of you who's the best in the world, then do it.
In motorsports, everyone is searching for perfection. The second you stop searching for it, well, you are not racing anymore, you are just hanging out. Everything on a vehicle can be changed or evolved and everything is changing in motorsports all the time, so you have to keep moving. Anytime you have a failure, look at it as a learning and growth opportunity. Take all of your negatives and make them a positive. If you feel like motorsports is something you want to do, you must realize that this is a lifestyle not a job. And you must fully commit. It's hard to dedicate yourself to something with uncertainty on if you're going to get paid or not. You must put in a lot of time to excel in this industry. Especially when you're working with sponsors, you have to create value for yourself.
What is it about drift racing that excites you and makes you want to keep going?
I've done a few different kinds of motorsports and every type has some kind of practice or warm up. In drifting, there is nothing consistent. You have so much time in-between runs and they are only so long that you don't have time to make anything perfect, ever. The search for perfection that I'll never reach is what draws me to it so much. Everyone is searching for perfection, but you'll never get it because there is simply not enough time on the track to reach it. On the human side of it, it becomes engineering the person and the car to work well together in a situation where you just have to jump and go.
What is the biggest lesson you've learned from building cars?
Don't always go with what everyone else has done. Always try to reinvent where you can, but where you know things work, don't change them. Make sure that everything you do is thought through and put together as if you were going to work on that same car for the rest of your life. Everything we do in building race cars has been geared around using the least amount of tools or moving the least amount of parts to the parts you need to work on. The perfect race car in my head is if you need only five hand tools to take the whole car apart and only one second person to get the job done. To me, that is an engineering marvel if you can do that. That's my thought process on everything we build now.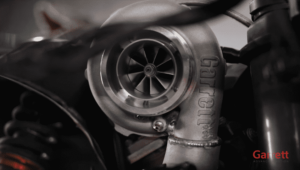 How has technology and engineering improved fabrication and drifting? And motorsports more generally?
In the last five years, technology has become a huge part of racing and motorsports in general. Something that I think we lacked over the last 80 years of racing is having data. Now, even in drifting, we can do one or two laps and have enough video with GPS layovers and engine data to tell the driver exactly what they did wrong. From a driver's standpoint, it is nice to be able to see where we have come. Technology has sped up the reliability factor in motorsports, but, as a result of that the cost has also gotten higher. It's a step in the right direction but it doesn't become financially feasible for a lot of teams.
What has been the biggest highlight of your career in motorsports thus far?
It wouldn't be any podium or trophy. I think that being able to work with partners and sponsors daily and creating value in the motorsports industry would be the biggest highlight for me. Being able to push the engineering aspect has also been a huge factor for me. Having people in the industry that you look up to reach out to you for ideas is when you feel like you've accomplished something. More so, at SEMA in 2019, I was at the booth off and on at Honda and I would come back to see industry giants crawling around my car on their hands and knees checking out what we did and it is pretty rewarding to see that you have creating something that people want to come see and respect.
Who do you admire in motorsports and why?
There is a lot of people that I could go on for days about. To start, Stephan Papadakis because he has really adapted his skills and mindset to motorsports and has made it a successful job for himself. I like that he recognizes that he doesn't have to go and do everything that everyone else is doing. I also look up to drivers like Michael Essa who can do both sides. He is the driver, the crew chief and the engineer all in one.
For additional information about Chris and to follow in his racing adventures, click here to follow him on Instagram.