February 12, 2020
Q&A with Garrett-Sponsored Professional Racer Sally McNulty
At Garrett Motion, we're always driving forward to challenge the status quo, from championing new technologies and pushing boundaries, to empowering customers and overcoming obstacles. Throughout February and March, we will be highlighting some interesting people and personalities in and around Garrett's Performance team about their unique stories and how they are challenging the status quo.
This week we feature Garrett-sponsored Sally McNulty, a Time Attack Driver with Team Snail Performance, in her own words on her journey in the racing industry.
How did you get started in racing? What inspired you?
I don't have any family members in racing, so growing up I didn't know much about it at all. It all started when my friends encouraged me to sign up for a track day, which is when you just take your car to the track and drive laps for fun. I took my slow Chevy Cobalt out and I had a great time. Absolutely enjoyed it. This is what inspired me to buy more cars for racing and start making modifications to my cars.
What obstacles have you overcome to get to where you are now?
There have been a ton of obstacles. Racing is expensive so choosing how and when to spend money has been a huge factor for me. Between having a full-time job and still wanting to race, I have to prioritize what is most important to me. For example, I often take red-eye flights to be able to compete in races in different parts of the country on weekends and fly back to be at work on Monday.
What has been the biggest highlight of your career?
Recently, I have been working on being the fastest female in Time Attack racing. I just went to Road Atlanta and was able to set the street mod all-wheel record. Having a record under my belt in a street modified car has been a huge accomplishment.
What advice do you have for the future generation of female racers?
My advice is to just sign up! Sign up for a track day and do not let anyone tell you that you cannot do it. If you want to race cars, do it. Work hard and do not let your failures get you down. If you work hard, it will happen.
Who do you look up to in the sport and why?
I do look up to quite a few of people, but the ones I look up to the most are my Snail Performance teammates! The team consists of Travis, Taylor, and Markos! I met them all at a race track in California in June 2013 at my first Global Time Attack competition, and we immediately hit it off and have been a team ever since. They saw my potential back then and I really appreciate them sticking with me through thick and thin, and helping me to have the right Time Attack mindset. They have taught me so much that has led to my successes over the years and I am forever grateful. I look forward to more wins and celebrations with them this year!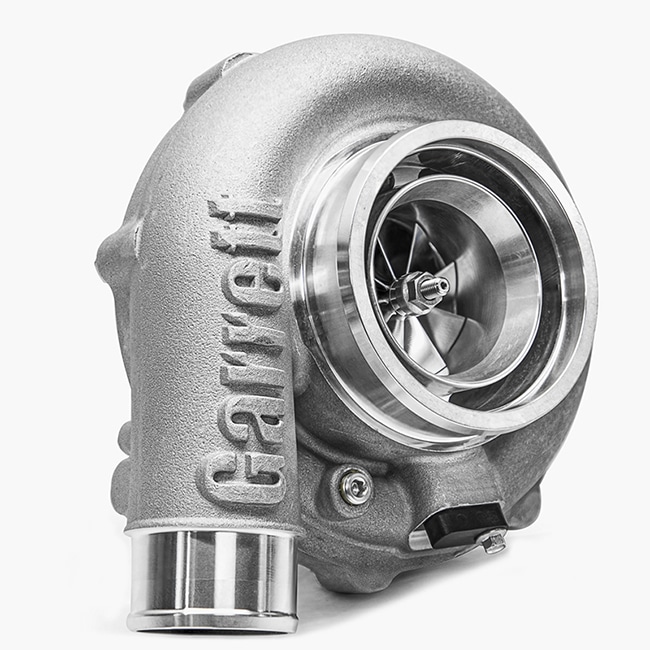 Why does racing excite you?
Racing is something I never thought I would do. If someone had asked me a couple years ago what I would be doing now I would have never said racing. But what I love most about racing is that it allows me show off my skills and accomplish my goals.
What do you like to do when you are not busy driving 100+ MPH in a race car?
I have two passions outside of racing: my corgis, Carl and Lucy, and the project car that I work on. When I'm not petting or playing with my dogs, I'm working on my project car. My project car is a 1993 Nissan 240sx and I want to try to drift it when I'm done.
How did you learn to work on cars?
About eight years ago I started a job at a car dealership as a service advisor. When you work as a service advisor, you learn a lot about car operations and how things work. So, I'm constantly surrounded by cars and it's translated very well into racing and learning how to work on my own car.
Being a race car driver, you have to know your car inside and out. In your opinion, what is the most important thing any person should know about their vehicle?
Maintenance is the most important thing when it comes to owning a race car. If you do not take care of your car, it will not take care of you. It is truly a two-way relationship, the more time and effort you put into keeping your car in tip top shape the better it, and you, will perform come race day.
From your perspective, how has technology and innovation in the automotive industry impacted the safety features of your cars?
Technology and innovation have certainly changed the racing world. I recently switched race cars to a chassis that is 10 years newer. You can tell that the chassis and the engineering that has gone into this car is a night and day difference, for the better. The car is stiffer, the handling is amazing, and the ability to go faster is leaps and bounds from what they were 10 years prior. That said, you do not have to wait 10 years to see improvements. New and improved technology and innovations come around every day. It is fascinating to see the constant technological changes in racing.
What is the most valuable lesson racing has taught you?
Work hard, play hard. I have learned that if you do not put in effort then you are not getting anywhere. You need to have goals and work toward those goals, then set new ones when you reach them.
How do you see diversity changing or evolving in the racing space?
The environment is getting better. There is always going to be something out there, but I see it getting better. In racing now, it is okay to show that you are a girl. If you want to drive a pink car, you drive a pink car. I also think that having a positive role model is a really important piece of it now for young girls to show them that they can do anything they set their mind to.