WHO WE ARE
Garrett Motion, a leading automotive technology company, started as a turbocharger manufacturer more than 65 years ago. Since then, Garrett has reinvented itself and is now pioneering industry breakthroughs in areas like electric boosting and software development.
3.0 Bn.

revenue in 2020

7,500

employees

1,250

engineers

100

new applications launched per year

>99%

of R&D focused on emissions-reducing technologies

1,600

issued and pending patents

10

active e-boosting programs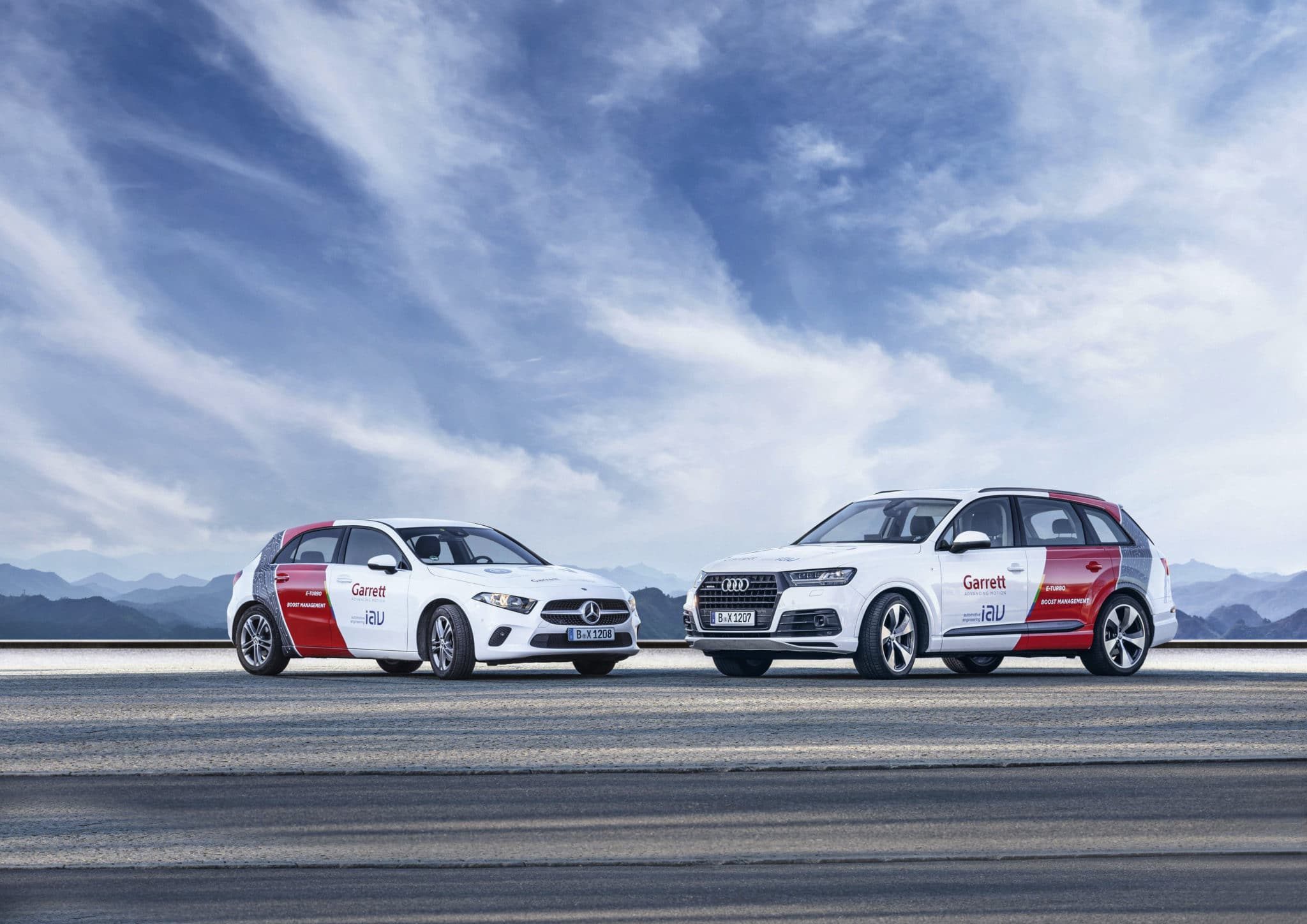 Our people in Garrett are the biggest differentiator and we celebrate our global team's uniqueness. We know that their creativity, courage and resilience fuel all our technologies. That's why we invest in their development, celebrate their achievements and support them in
fulfilling their potential.
Focused on a sustainable future
With nearly 100% of our R&D investment focused on sustainable technologies, electrification is a key growth area, and we have some of the best engineers in the world working on brand new solutions to increase vehicle efficiency.
The Electrification Center of Excellence team is a cross-functional, international team contributing to the development of trailblazing electrification technologies.
Integrating state-of-the art ultra-high-speed electric motors, power electronics, control electronics, and advanced control software, our engineers are leading innovations for a safer, cleaner and more efficient world on the move.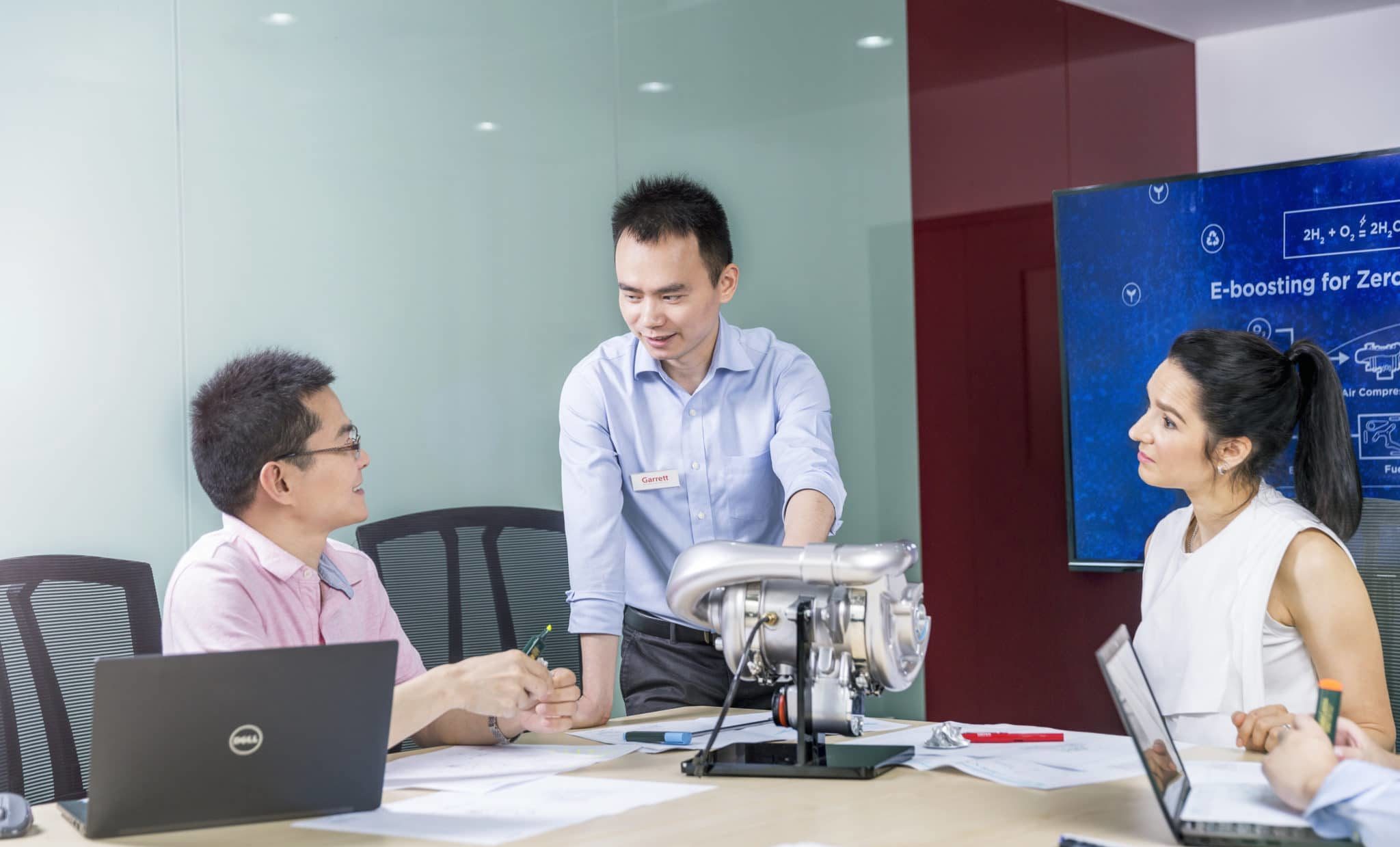 Garrett E-Innovation timeline
1997

50kW PEM Fuel Cell DoE turbocompressor for light duty vehicles

2002

First Garrett turbocharger electrification related patents

2008

First Turbo used on gasoline hybrids

2016

First electric compressor for fuel cell vehicles in production

2017

Garrett presents first E-Turbo demo vehicle at Dresden Turbo Conference

2018-2020

High speed motor technologies
Advanced power electronics
MPC software
GROWING OUR TEAM
With our electrification offering quickly expanding, we are looking for top engineers to join our 5 global R&D centers located in the USA, France, Czech Republic, Korea and China. Learn more about our openings.
System Engineering
Power Electronics
Motor Controls
Fuel Cell Engineering
Embedded Software
October 1, 2018
Garrett is a cutting-edge technology provider that enables vehicles to become safer, more connected, efficient and environmentally friendly. We lead the development of innovative and…
November 7, 2019
Garrett is pioneering E-Turbo technology to deliver superior performance, fuel economy and emissions. By integrating state-of-the-art, ultra highspeed electric motors and power electronics into it's…
March 12, 2017
Our efficient, powerful and lightweight compressor fuses leading-edge aerospace and automotive technologies to boost next generation fuel cells and promoting adoption of zero emission vehicles….