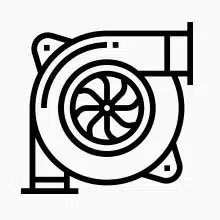 To see more information, please log in here.
Turbo Specifications
Garrett Part Number
OE Part Number
836254-5004S
A4300900480
Vehicle
Year
Manufacturer
Model Type
-
MITSUBISHI
Fuso Canter Truck 6.5 tonnes / Rosa Bus 6.5 tonnes/Fuso Canter Truck 4.5 & 5.5 tonnes / Rosa Bus 4.5 & 5.5 tonnes 2AT5
Engine
Code
Displacement
Power

KW

HP

PS

4D34-2AT4/4D34-2AT5
3.9L
- @ 2900RPM
* This product is not type approved. If the authorities in your country require type approval, please ensure you receive all required approvals before use.
Garrett shall not be held liable for any issues in regards to the identification and/ or suitability of a turbo. If you have any questions please address those to one of our Distributors or Contact Us. More details on https://www.garrettmotion.com/terms-conditions.