Meet #GenerationGarrett
Cristina Marin
Technical Lead & Software Engineer
Software engineering is Cristina Marin's passion. As a Garrett Motion cybersecurity specialist based in Bucharest, she's an integral part of the Connected Vehicle team developing the multi-layered on-and-off board intrusion detection systems that protect cars and trucks from cyber threats.
It's a fast moving and challenging environment, with hundreds of millions of connected vehicles being driven on roads around the world…and each one a potential target for cyber criminals.
"Nowadays there are all sorts of attacks," says Cristina. "We see them everywhere, so everyone in the team is aware of the importance of the work we are doing to help keep vehicles secure and operating safely."
Why did you choose Garrett? 
Cristina joined Garrett in March 2020 as a Software Engineer – and in January 2022 she was promoted to Technical Lead.
"I joined Garrett with just over three years' experience because I knew that this was a place where I could make my mark. I really enjoy the healthy and positive work environment and every day I see how my skills are improving.
"Everyone in the team is very supportive and willing to share their knowledge. There's a very positive and collaborative environment here and I find the work rewarding. My voice is heard and my opinions and insights are always considered, analyzed, and actioned."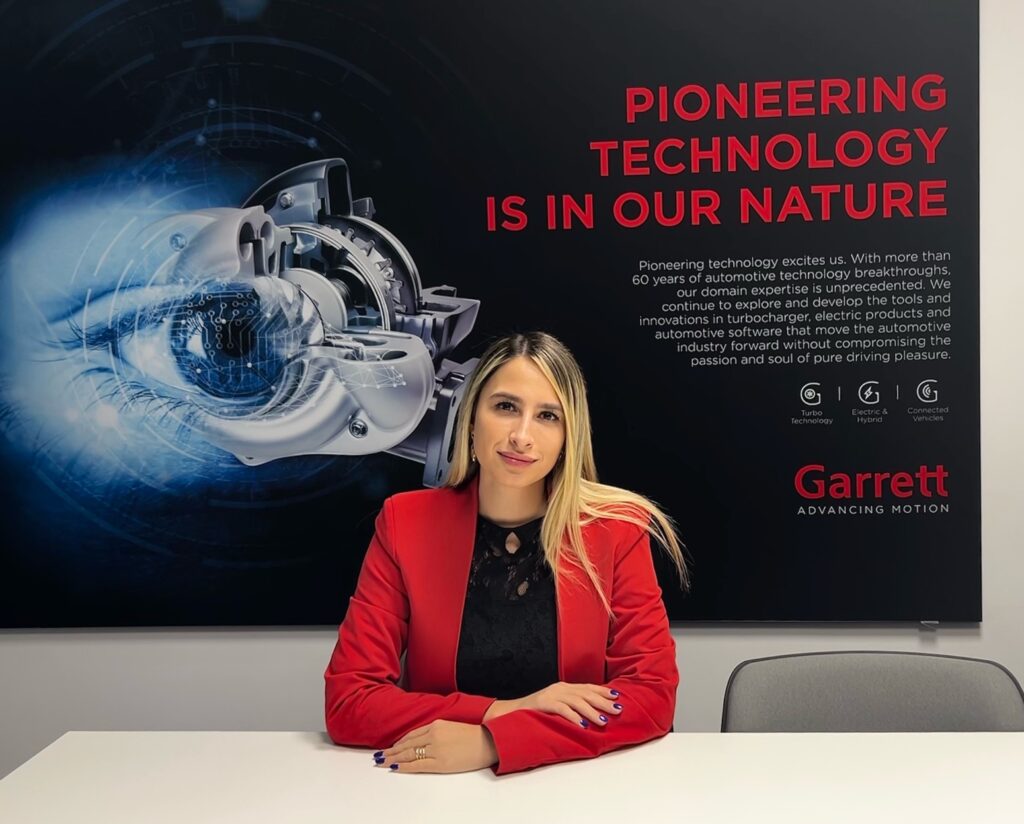 What drives you? 
"Cybersecurity is one of the biggest challenges facing the auto industry. Connected vehicle systems offer huge benefits for vehicle owners and drivers, but at the same time create lots of attack points for cyber criminals.
"Against this backdrop, I feel I'm part of something that's really important for auto manufacturers and their customers. At Garrett, I know I have the opportunity to improve and develop myself every day and I can see a career path ahead of me that will reward my skills, commitment and achievements."
Garrett's Unified Intrusion Detection System technology is hardware agnostic and continuously scans vehicle networks for physically connected or remotely triggered anomalies. It employs over 50 advanced algorithms to detect and block malicious messages, continuously updating attack profiles through a dedicated SOC that analyzes alert root causes, manages incident escalations, and provides remediation support.
Read our recent article about cybersecurity solutions. 
Visit Garrett's Careers page to see how you can join the growing global team and to discover our career opportunities.