A safe and healthy

work environment

Our Health, Safety and Environment (HSE) Management System is designed to provide a systematic framework for minimizing occupational health and safety risks and reducing our environmental footprint. Safety is one of the fundamentals to how Garrett operates. Alongside, we are investing in people's mental health and have well-being initiatives and assistance programs.
Safety

projects
In 2021, we launched 52 Safety projects across 15 sites aimed to further decrease risk levels. The completion of these safety projects was tracked monthly and we reached 100% completion by the end of 2021.
INCREASING FORKLIFT SAFETY
Virtual Gemba walks were conducted in each site with the HSE Regional Leader for an improvement initiative focused on forklift trucks. A total of 53 improvement actions to reduce risks of incidents with forklift trucks were defined in 18 sites and fully completed by the end of 2021.
REDUCING ERGONOMIC RISKS
Each site conducted a refreshment of the Ergonomics Risk Assessment, which resulted in 89 actions being identified in 22 sites, and 74 improvement actions was completed by the end of 2021. Garrett occupational health advisors also reviewed the ergonomics procedure and assessment tools provided by Garrett sites.
Reducing our environmental footprint
Garrett's commitments to environmental protection focus on our most material issues: carbon, energy, waste and water. Our HSE policy underlines these commitments to create awareness, use natural resources more efficiently, reduce emissions, monitor and report performance, and engage with stakeholders.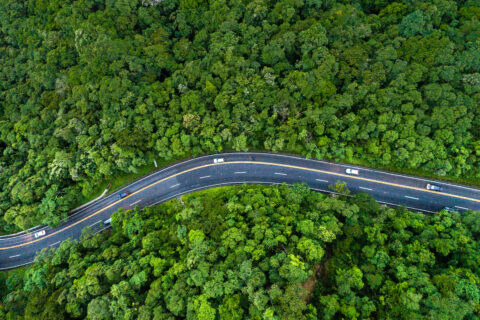 Managing

 

product life-cycle
We adopt a cradle-to-gate model for product life cycles — this incorporates supplier parts, transportation to Garrett, and our own production. Life Cycle Assessment reports are aligned to ISO 14040 (principles and framework for life cycle assessment) and available to customers on request. Our products are designed in accordance with the European End of Life Vehicle Directive, meaning that 95% of our hardware is recyclable and 99% is recoverable. In addition, our teams continue to investigate opportunities to increase recycled content in our product parts without compromising performance and quality.
 READ MORE IN OUR SUSTAINABILITY REPORT