May 8, 2020
Taking Control of Vehicle Complexity
New Boost Architecture Integrates with ECU to Optimize E-Turbo Performance
Garrett has unveiled new boost control architecture that can significantly enhance turbo performance and health and help unlock optimized energy management.
The company's unique expertise in advanced controls and automotive engineering, resulting from decades of OEM engagement, is driving its controls solutions – that can contribute to physical automotive systems working in a safer and more optimal way.
Garrett's deep knowledge of powertrain physics along with its proven controls and software expertise is helping to enhance powertrain development, optimize performance and improve fuel economy, enabling OEMs to accelerate automotive design from proof-of-concept to production and adopt new vehicle lifecycle management strategies.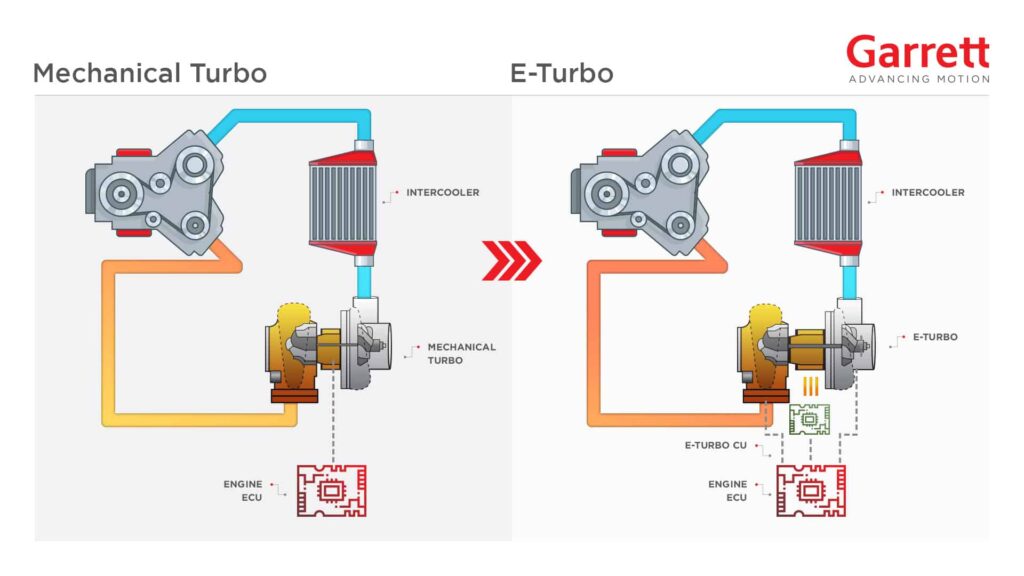 The latest Garrett architecture is realizing the performance and fuel efficiency potential of E-Turbo systems by integrating boost control algorithms in the existing ECU, contributing to optimized turbo boost, torque, efficiency and emissions performance as OEMs focus on meeting ever-tougher environmental standards.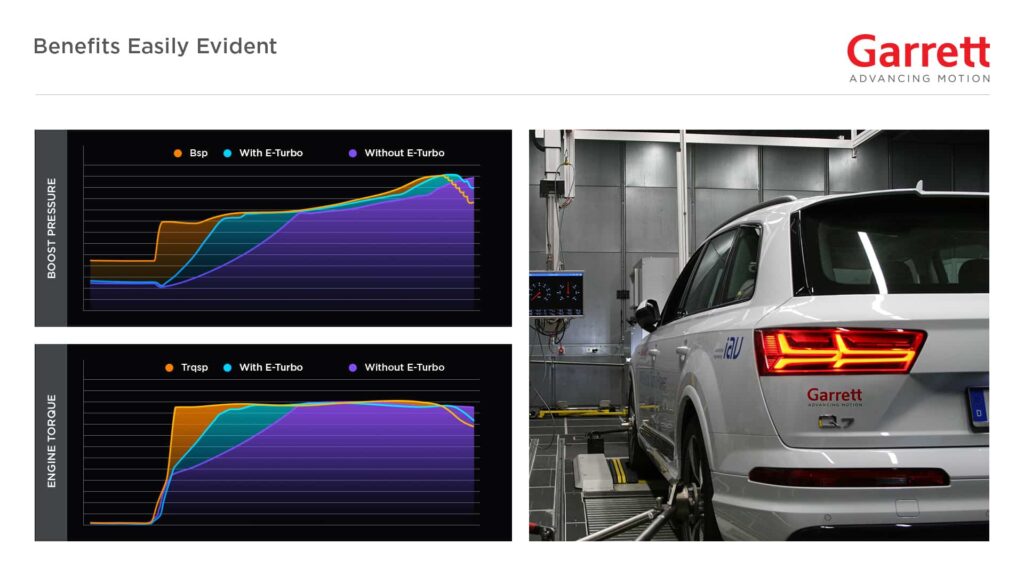 This latest innovation redefines conventional ECU and mechanical turbo interaction by creating a new control subsystem for the E-Turbo. The ECU partner prepares the integration environment – including the interface and memory allocation – enabling Garrett engineers to apply control code into the ECU and enable the customer to calibrate the boost strategy independently.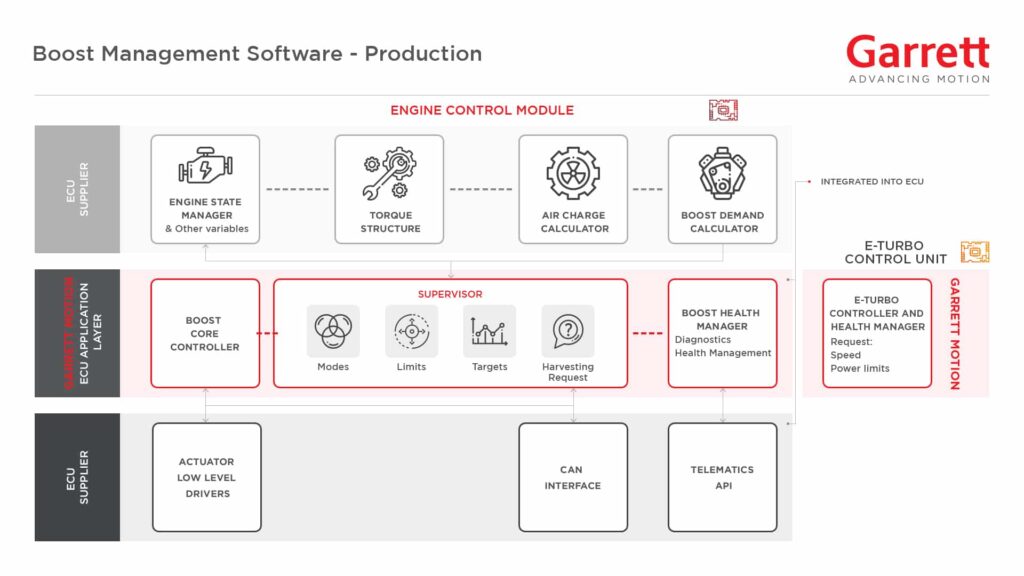 On its own this will help optimize powertrain performance, but set in the context of electrification and vehicle complexity, it is one of the building blocks developed by Garrett on a technology pathway leading to predictive energy management and powertrain optimization and vehicle health management.
These innovations also provide a platform for Garrett's Integrated Vehicle Health Management (IVHM) on the road to vehicle prognostics.
The boost control is the 1st step to powertrain optimization and Garrett owns all the software building blocks to expand to the predictive energy management
Integrated Vehicle Health Management (IVHM) is a comprehensive solution enabling the detection of intermittent faults and anomalies within complex vehicle systems, by applying sophisticated software tools to monitor vehicle system and component performance in real-time so that repairs and maintenance can be initiated to prevent costly downtime and loss of productivity.
Garrett's IVHM creates value in several ways:
By anticipating and fixing faults before they actually occur
By providing smart diagnostics, for faster and more efficient maintenance
By enhancing vehicle or fleet reliability through prognosis-based maintenance
Garrett innovations in control and health management software will enable OEMs to accelerate the proof-of-concept design stage through simulation modeling, quicken the demonstration of new technology benefits in rapid prototyping, integrate software solutions into the production ECU, and at the same time transform current understanding of vehicle integrity and end-user productivity.
Discover more about our diagnostics and prognostic solutions which help automakers, fleet operators and suppliers make vehicle health management more effective.