October 5, 2022
Garrett Motion Wins Cybersecurity Accolade in China
Garret Motion's leadership in cybersecurity solutions has earned a prestigious award at the 6th Automotive Cyber Security China Summit in Shanghai.
Garrett was named Outstanding Automotive Security Innovation Company of the Year 2022 in the AutoSec Awards for its development of intrusion detection systems (IDS) that help protect connected vehicles from cyber-attack.
The accolade recognizes the company's expertise in developing cybersecurity solutions that combine highly accurate and unified IDS algorithms in a hardware independent environment and advanced Security Operations Center analytics tools.
"We are delighted to be recognized for our achievements in creating solutions that help protect vehicles from cyber-attack," Cavy Pan, Garrett China Cybersecurity Technical Manager, who accepted the award on behalf of the Garrett team. "Garrett's heritage and its deep understanding of automotive technologies and processes position us strongly as an OEM cybersecurity partner and an enabler for regulatory compliance in an increasingly connected era."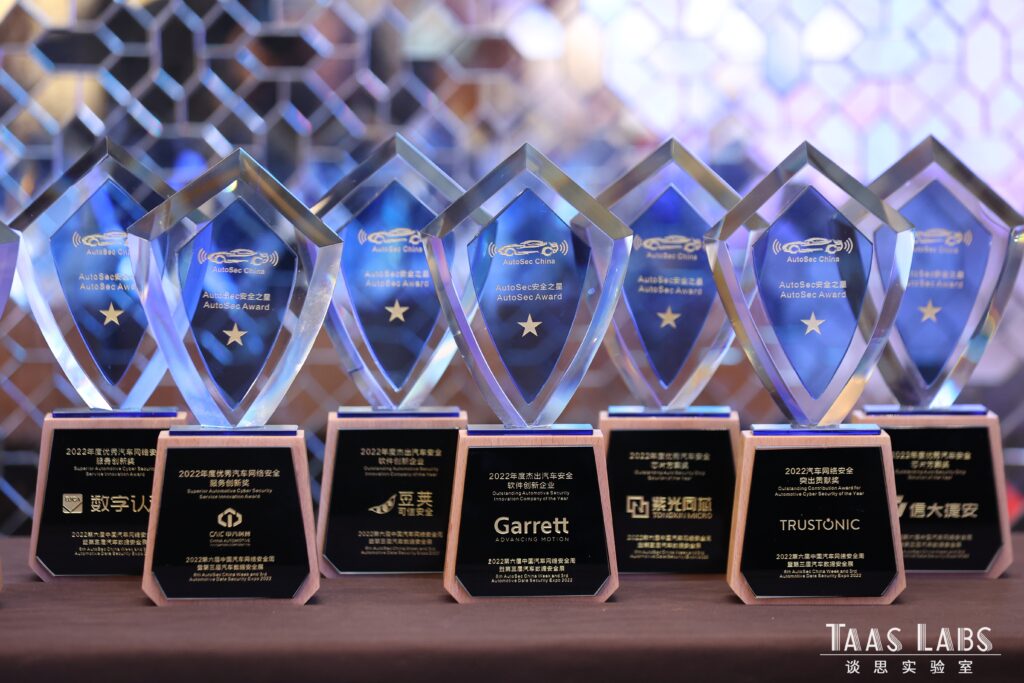 The AutoSec China event attracts hundreds of industry professionals and stakeholders every year, including delegates from major automakers and government, and is the country's largest cybersecurity and autonomous vehicle event.
Learn more about Garrett's approach to cybersecurity and other vehicle software solutions by visiting the company's dedicated Connected Vehicle Software page.