November 6, 2023
Connected Vehicles and the Road Ahead: Shaping the Auto Industry's Future with Garrett Software
What is a Connected Vehicle?
By 2030, the number of connected devices installed in vehicles is likely to be counted in billions, such is the speed of innovation underway in the automotive industry.
Connected vehicles benefit from onboard technology, networks and infrastructures that support two-way data exchange. They deliver the ability to transform the driver experience, improve vehicle efficiency, and contribute to a lower carbon future.
Over the last decade, this technology has grown at a staggering rate.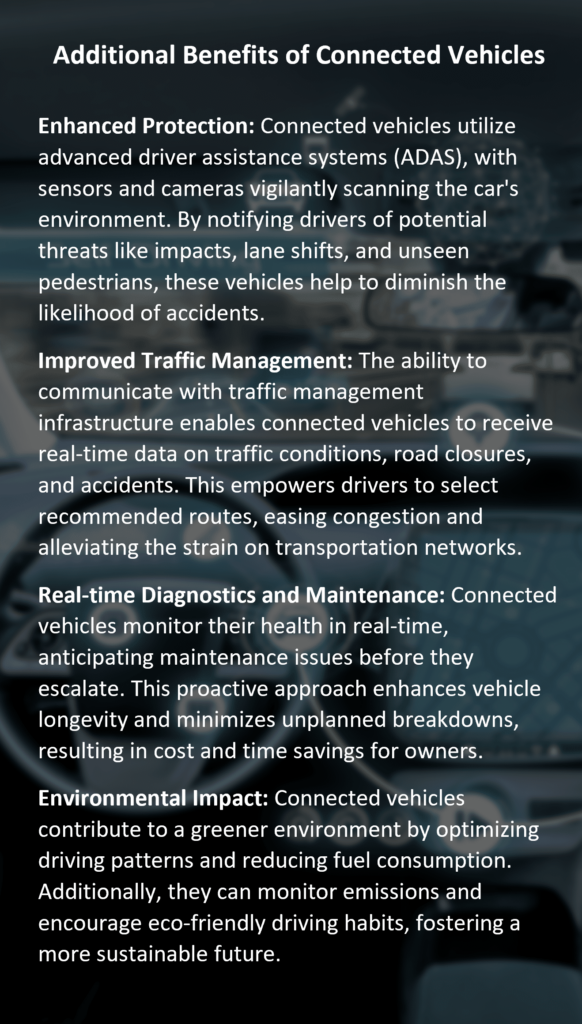 What started as Level 1 functionality, typically for cruise control and lane assist, has progressed to Level 2 autonomy for speed, directional and braking systems. Level 3, as defined by the Society of Automotive Engineers, is 'conditional automation', which enables the car to drive itself under certain circumstances, but with driver monitoring.
Full autonomous control will follow, with connected systems taking over all aspects of driving, initially leveraging the power of urban infrastructure data (Level 4), before 'any place, any time' (Level 5) autonomy becomes possible through the ability to process huge volumes of data.
"This connectivity presents both enormous opportunities and challenges for the auto industry," says Volkan Deveci, Garrett Vice President and General Manager Connected Vehicles (COV). "At Garrett, the focus of our connected vehicle engineers is on safeguarding the security of critical data flows while helping to deliver the full potential of this new era for automakers, their customers and the environment."
In this space, Garrett Motion's Connected Vehicle Software team is playing a vital role in the development and application of multi-layered on-and-off board intrusion detection systems capable of spotting cyber threats, blocking attacks, providing remediation, and bolstering automaker resilience through full lifecycle security management.
At the same time, the richness of this data is creating new opportunities for proactive vehicle health monitoring. Garrett has developed a set of algorithms built from physical modelling of components and systems to measure operational performance across different scenarios in real-time. This improves diagnostic repairs accuracy, and critically avoids unnecessary and costly warranty claims, while also offering a prognostics capability that uses field data to prevent unexpected breakdowns and costly downtime.
How do Connected Vehicles Communicate?
Connected vehicles rely on various communication technologies for data exchange.
Vehicle-to-Vehicle (V2V)
V2V enables connected vehicles to communicate directly with one another through wireless communication protocols. V2V allows for the exchange of vital information, such as speed, position, and direction, helping to prevent accidents while improving traffic flow.
Vehicle-to-Infrastructure (V2I)
V2I allows connected vehicles to interact with the surrounding infrastructure, including traffic lights, road signs, and central traffic management systems, providing drivers (and in time autonomous vehicles) with the ability to adapt their routes based on real-time traffic data.
What Does the 'Connected Vehicle' Era Mean for Automakers, Fleets and Drivers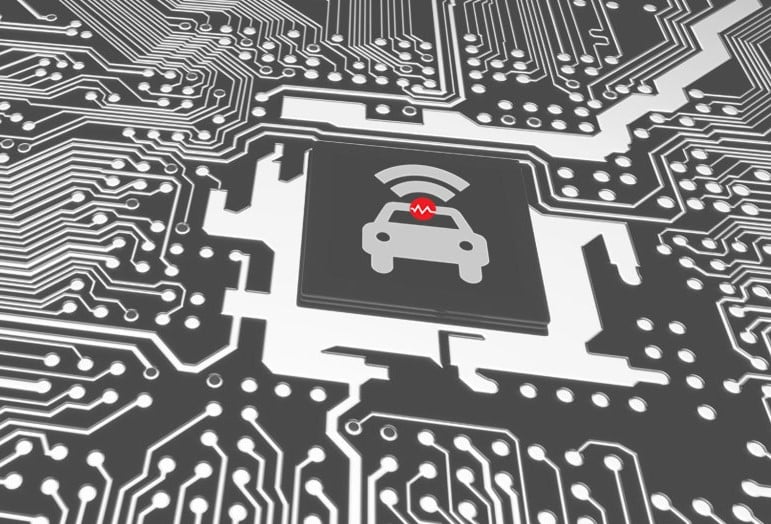 The rise of connected vehicles presents significant opportunities for the automotive industry, for example through subscription-based services, data analytics, and personalized in-car experiences for drivers. This offers the potential to transform the end user experience.
For OEMs, one of the big potential wins is in data-led vehicle diagnostics and prognostics. The additional complexities associated with autonomous drive features, electrification and more software can make it harder to diagnose vehicle malfunctions. Indeed, it's estimated that misdiagnosis leads to incorrect repairs resulting in an estimated $9 billion of undue warranty costs for OEMs.
Garrett's Advanced Diagnostic & Prognostic Software leverages the power of connected vehicle data to improve fault diagnosis and predictive maintenance. It does this by integrating a fault modelling tool and health indicator algorithms within the Diagnostic Reasoner wrapper to drive step-by-step, symptom-proven procedures that lead to 'right first time' repairs, improved uptime, better customer satisfaction and reduced undue warranty costs.
Overall, connected vehicles are a significant technological leap, enabling a transformation of the automotive industry. With the inherent potential to save lives, optimize traffic flow, and reduce the environmental impact of driving, the anticipated benefits of connected vehicles are considerable.
As automakers continue to invest in connectivity and technology advances further, the automotive landscape is poised for a revolutionary change, promising a smarter, and more efficient future on the roads.
To explore more about Garrett's Connected Vehicle software solutions, click here.