June 10, 2020
Garrett Honored with Quality Award from Groupe PSA
ROLLE, Switzerland – June 10, 2020 – Garrett Motion Inc. (NYSE: GTX), a leading differentiated technology provider into the automotive industry, was honored today to receive the 2020 Groupe PSA "Quality First" award during a virtual ceremony celebrating the automaker's highest-performing suppliers.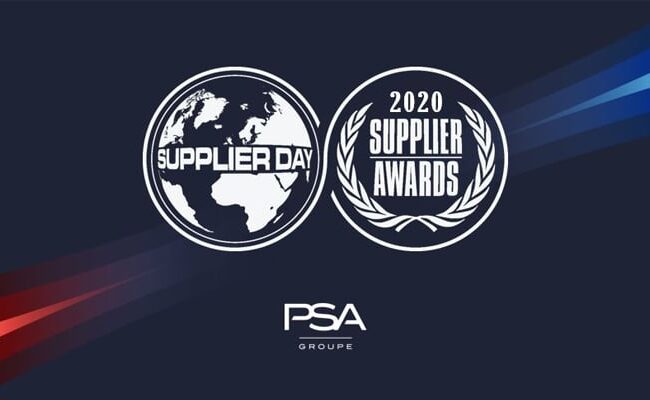 Garrett was recognized during Groupe PSA's annual supplier awards for both delivering high-tech solutions in a very competitive and challenging environment and for exceptional customer service demonstrated not only by Garrett's robust processes and attention to detail, but also for its mindset and approach in building long-term relationships. Garrett's collaborative work with PSA includes developing diagnostic processes for helping improve field operations with a significant improvement in three-month in-service reliability tracking with end-users resulting in greater service efficiency, warranty cost reductions and enhanced brand reputation.
"I am very proud to accept on behalf of Garrett Motion the PSA Quality First supplier award. For the last 30 years, both companies – both PSA and Garrett Motion – have put to the marketplace a number of very advanced engine boosting systems. But, innovation is nothing if it is not backed up by a strong quality performance, whether in development or in production. That is the reason why we at Garrett put so much focus on quality first," said Garrett CEO and President Oliver Rabiller in accepting the award during the virtual ceremony with Groupe PSA.
One example leading to today's recognition is the application of Garrett's latest monoblock wastegate technology, which is a design concept that brings advances in turbocharger wastegate control, durability and kinematic noise reduction. Garrett has worked with Groupe PSA to pioneer this technology and its latest application sets a new standard of performance through use of an electric actuator for greater control resulting in better acceleration and drivability for the multiple award-winning EB2 1.2L gas engine used in a broad range of Groupe PSA vehicle platforms.
Garrett is also working with Groupe PSA on future opportunities to use advanced Garrett technologies such as variable geometry turbochargers for gas engines as well as electric turbos and compressors in hybrid powertrain applications.
About Garrett
Garrett (www.garrettmotion.com) is a differentiated technology leader, serving customers worldwide for more than 65 years with passenger vehicle, commercial vehicle, aftermarket replacement and performance enhancement solutions. Garrett's cutting-edge technology enables vehicles to become safer, and more connected, efficient and environmentally friendly. Our portfolio of turbocharging, electric boosting and automotive software solutions empowers the transportation industry to redefine and further advance motion. For more news and information on Garrett, please visit www.garrettmotion.com/news.
Contacts
Michael Cimini
Garrett Motion Inc.
T: +1.973.216.3986
Michael.Cimini@garrettmotion.com