06/18/2017
Honeywell Garrett at ReMaTec Amsterdam, June 18-20, 2017
Honeywell Garrett Original Reman

The Perfect Fit for Vehicles 7 Years or Older
The Honeywell Garrett brand represents quality, performance and reliability. We bring the same values to the global aftermarket with our remanufactured turbo range providing the same 2 years warranty as the OE new turbo range, in compliance with EU Regulations.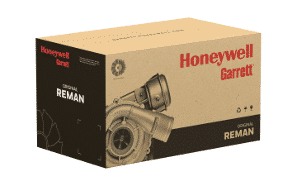 Superior Turbo Aftermarket Offering and Experience
Watch the video to discover the complete Honeywell Garrett Reman process.
The Honeywell Garrett Stand in Hall 8 Entrance F/08.551
Why risk it? Buy genuine.
Independent lab tests show copy turbos have up to 40% lower performance compared to genuine Honeywell Garrett aftermarket turbos. Don't put your reputation at risk with copy turbos! Choose Honeywell for more power and efficiency, cleaner emissions and better value, guaranteed OE parts and no risk for type approval.