QUEST FOR CLEANER AND SMARTER VEHICLES
As the auto industry's transformation toward zero-emission vehicles continues, we are pioneering new and exciting electrification technologies and software solutions for the vehicles of tomorrow. Increased investment in our people, design offices, test labs and manufacturing facilities is resulting in exciting new innovations that enhance performance and efficiency of vehicles.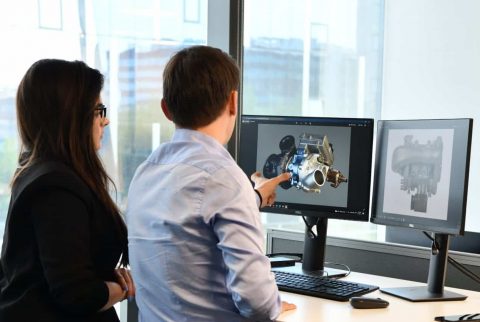 INNOVATIONS FOR MORE SUSTAINABLE MOBILITY
With a growing team of highly specialized engineers, Garrett is supporting the transformation toward zero-emission mobility, transportation, agriculture, construction and mining. Our dedicated E-labs are developing solutions for both fuel cell and battery electric vehicles that help increase efficiency and range.