August 24, 2021
Garrett Makes Strong Strides in Sustainability, Ranks Among Industry's Top 5% in EcoVadis Report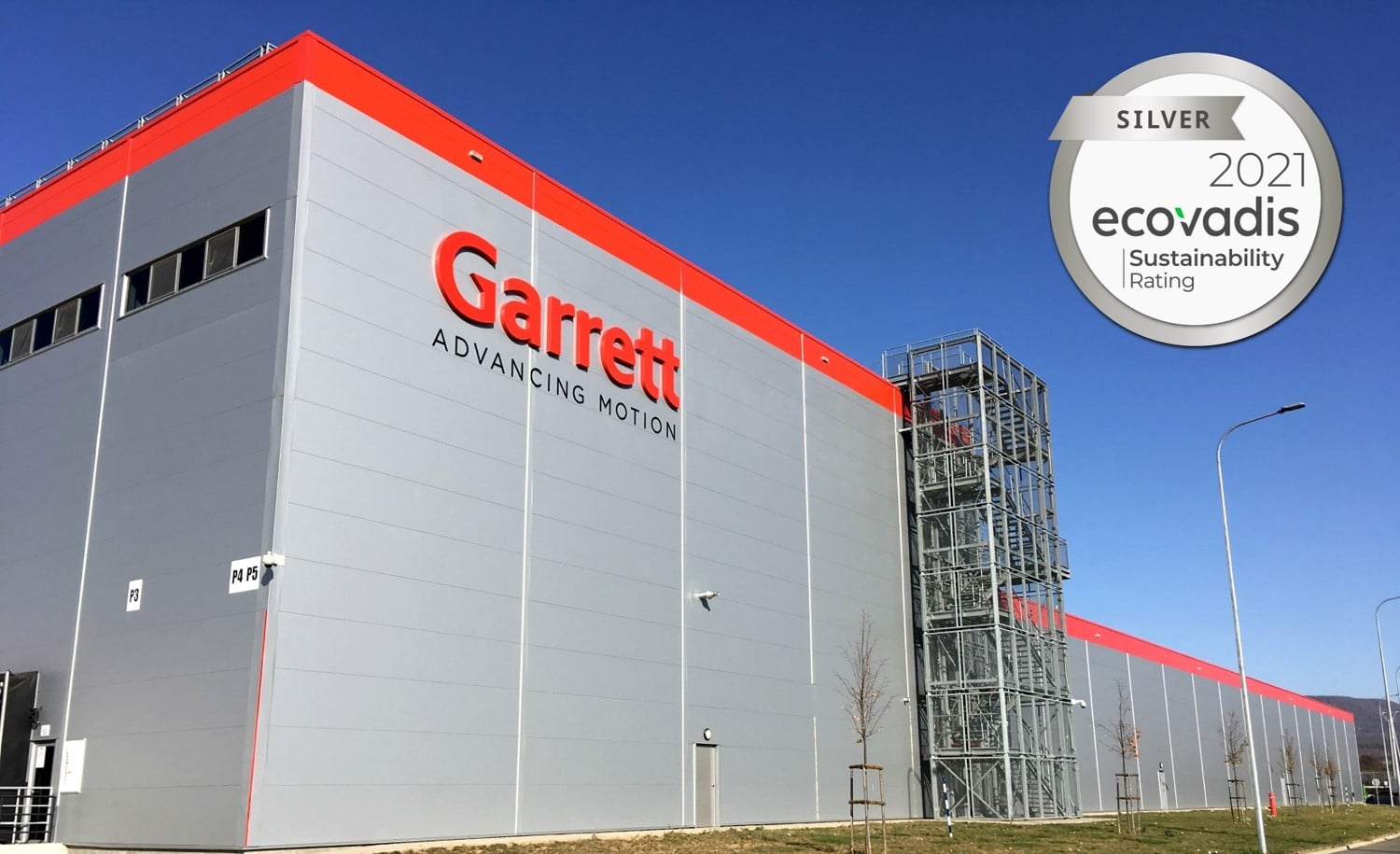 Garrett Motion's corporate social responsibility and sustainability performance has been ranked among the top 5% of companies in the automotive supply industry, earning a Silver Medal from EcoVadis, one of the world's most trusted providers of Corporate Social Responsibility (CSR) ratings.
Garrett, which is helping to drive the future of sustainable mobility for both passenger cars and commercial vehicles, significantly improved its overall scorecard in 2021, with enhancements in key metrics leading to an increase of eight points over the 2020 rating. Garrett's performance also placed it within the top 11% of all companies ranked by EcoVadis across multiple industry sectors.
"As a business, we are proud of our innovations in emissions-reducing technology for the auto industry, but for Garrett creating a sustainable future means challenging ourselves in everything we do," said Garrett Chief Technology Officer Craig Balis, who also serves as the company's sustainability sponsor. "Across our company, in every region, our teams are collaborating to define the health, environment, HR, legal and procurement strategies that will drive performance for the benefit of our people, our customers and the communities in which we operate."
EcoVadis is an acknowledged leader in independent sustainability assessment and its reports are highly valued by auto manufacturers. It measures performance across 21 indicators in four themes: Environment, Ethics, Labor & Human Rights, and Sustainable Procurement. Additional highlights from the Garrett scorecard include being among the top 8% of auto supplier companies for Environment and top 3% for Ethics.
"These latest EcoVadis results demonstrate the positive impact of the steps we are taking as a responsible enterprise to strengthen the relationship between sustainability and CSR, as framed through our WeCare4 program, Garrett's in-house sustainability roadmap and strategy," Balis explained. "For example, this year we produced our first sustainability report and published targets that will not only focus our own actions but support the environmental, social and governance programs of our customers. We recognize that sustainability must be a collaborative mission."
Garrett is a global technology leader with more than 65 years as an innovator and problem solver. From hybridization to hydrogen fuel cell, predictive maintenance to intrusion detection, Garrett engineers are helping to drive the future of sustainable mobility.