A 65-YEAR LEGACY OF INNOVATION
From internal combustion engine turbocharging and hybridization, to hydrogen fuel cell, electrification solutions and connected vehicle software, Garrett's in-house experts and cutting-edge technologies help to drive the future of sustainable mobility for both passenger and commercial vehicles.
With almost all our R&D investments focused on environmentally friendly innovations and well-established automotive expertise and capabilities, Garrett is driving its legacy further, shaping the next chapter of mobility together with our customers.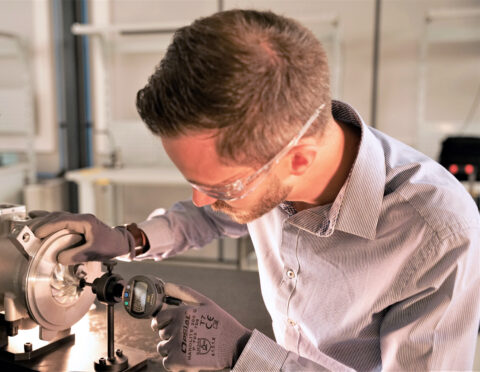 DEVELOPING INDUSTRY — FIRST SOLUTIONS
Our mission to enable cleaner and more efficient vehicles means we are focused on advancing core turbocharging technologies and electric boosting systems for conventional gasoline and diesel internal combustion engines (ICE), hybrid powertrains and hydrogen fuel cell electric vehicles (FCEVs). Garrett is also assessing breakthrough technologies to support our customers in enabling mass adoption of electric vehicles in the domains of energy consumption, driving range, and thermal management.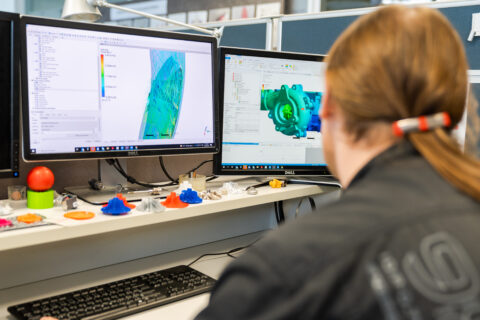 A RICH HISTORY OF INDUSTRY MILESTONES
1955

First turbo on a commercial vehicle

1962

First turbo on a gasoline passenger car

1995

VNT turbo on diesel passenger car

1997

Ball bearing turbo on commercial vehicle

2002

1st turbo related electrification patent

2005

Natural gas turbo on commercial vehicle (bus)

2006

Two-stage system for passenger car

2008

Turbo for first gasoline hybrid passenger car

2011

Ball bearing turbo on passenger car

2016

Air compressor for fuel cell electric vehicle

2018

E-Turbo award passenger car

2019

Cybersecurity intrusion detector

2020

E-Compressor passenger car
Turbo controls production software

2021

1st launch of Variable Geometry Turbo for Heavy Duty Truck in China
PACE award for industry first E-Turbo

2022

E-Turbo on passenger car

2024

E-Compressor in mass production