April 28, 2022
Young Innovators Receive Education Boost by Garrett via Scholarship Program in India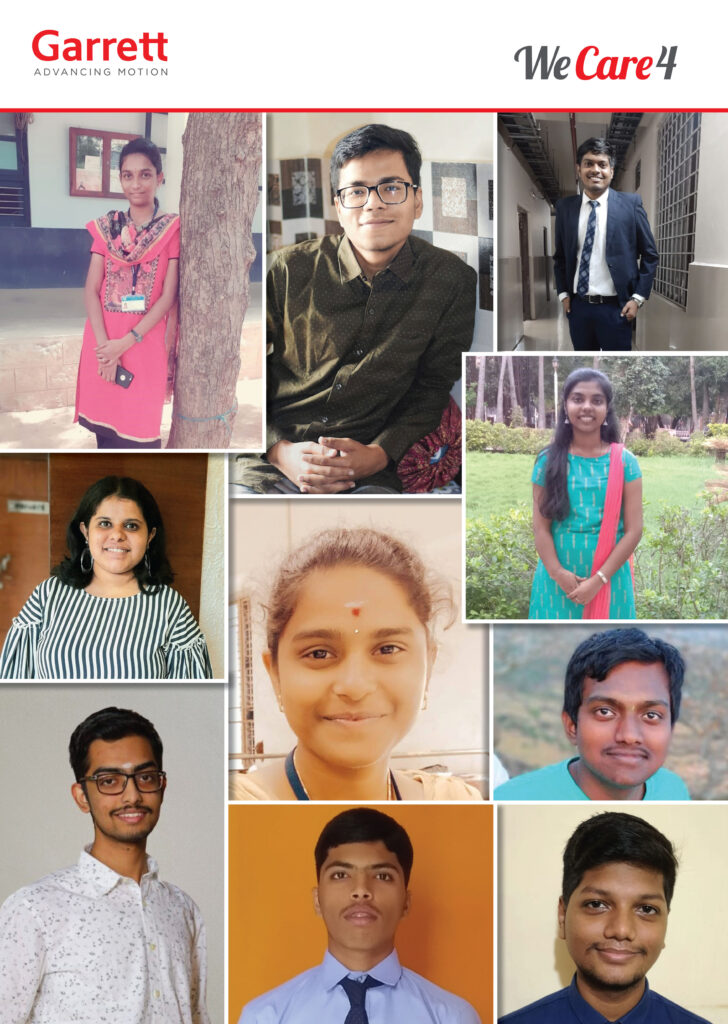 More than 40 financially disadvantaged university students studying technology and engineering in India are set to benefit from Garrett this year through a scholarship program as they pursue their career goals.
As part of its WeCare4 community outreach program, Garrett aims to ensure that financial constraint is no longer an obstacle to academic and professional achievement for talented young women and men developing knowledge in STEM (Science, Technology, Engineering, Mathematics) fields.
In partnership with three colleges – the College of Engineering in Pune, the National Institute of Technology Karnataka in Bangalore, and the Thiagarajar College of Engineering in Madurai – Garrett is currently supporting 29 young people through the grants provided in the last two years. By end of 2022, the program will be expanded to cover a total of 44 students.
"Not only did this scholarship help me financially, but it also improved my network. I got to interact with many women in the industry and broaden my perspectives on the options available for the future," says Viba – one of the first students to receive this scholarship.
Prathamesh, another student that benefits from the Garrett scholarship, adds: "I appreciate Garrett for helping students pursue their studies and for encouraging young people to build a career in STEM. For me, this scholarship is a huge support and allows me to stay focused on my studies."
Garrett goes beyond the financial support and interacts with students during other company educational events to ensure they get the right mentoring in their field of study.
"Developing the next generation is fundamental to our innovation culture and we strive to provide them an environment where they can truly fulfill their potential. We are now preparing to give a new round of scholarship and to continue this amazing program," says Beena Dixit, HR Director Garrett. "Through the WeCare4 initiative we aim to support tomorrow's technology leaders to continue the journey towards the career of their dreams."
Garrett launched its WeCare4 sustainability program in 2020 with education and responsible operations as two of the key sustainable development pillars. Since then, the company has contributed to the education of more than 1,000 students around the globe through internships, workshops, scholarships, and mentorships programs, having dozens of volunteers engaged in STEM actions annually.
GALLERY: Check out some of these testimonials from students who have participated in Garrett's internship programs in India: