March 15, 2021
Garrett's E-Turbo Journey from Race to Road Detailed in New Webinar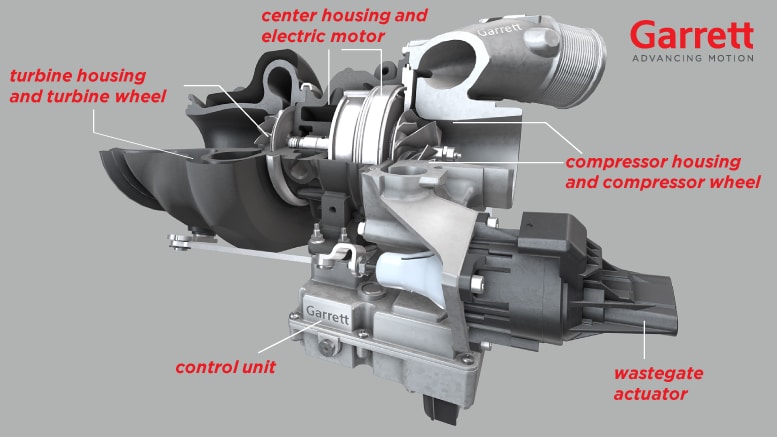 Electrification has arrived and E-Turbos will soon join hybrid powertrains in the global market.
In Garrett's most recent E-Turbo webinar, Senior Director of Powertrain Engineering Peter Davies guides viewers through two detailed case studies of how the company's differentiated electric boosting technologies can be leveraged by automakers.
"Downsizing and down-speeding are terms we use all the time; E-Turbos can make a 1.5-liter feel like a 2.0-liter or a 2.0-liter feel like a 3.0-liter, all while helping decrease engine speeds, improving fuel efficiency and decreasing emissions," explains Davies in the webinar.
The webinar, which is free to registered users on GarrettMotion.com, includes an explainer on the inner workings of the company's E-Turbo, highlights key benefits to engine and vehicle manufacturers, dives into real-world testing on expanded fleets, and much more.
Click here to register and gain access today.