August 14, 2023
Dylan Hughes secures an impressive second-place finish at round six of the 2023 Formula Drift Pro Championship in Seattle, WA
Amidst the largest turnout in the history of the Seattle Formula Drift event, spectators were welcomed with warm weather and a breeze that dissipated the tire smoke between each battle. The competition delivered many twists and turns as top contenders were eliminated in the early rounds paving the way for others to showcase their prowess, resulting in one of the most closely contested battles the series has witnessed. Dylan Hughes embarked on a challenging journey through the heats. His path began with a fierce faceoff against Robert Thorne (USA) in the Top 32, followed by an OMT duel against Nick Noback (USA) in the Top 16. His resilience was further evident as he clashed twice more against Simen Olsen (Norway) in the Great 8. Hughes emerged victorious against Deane in the Final 4, all while overcoming a splinted broken finger.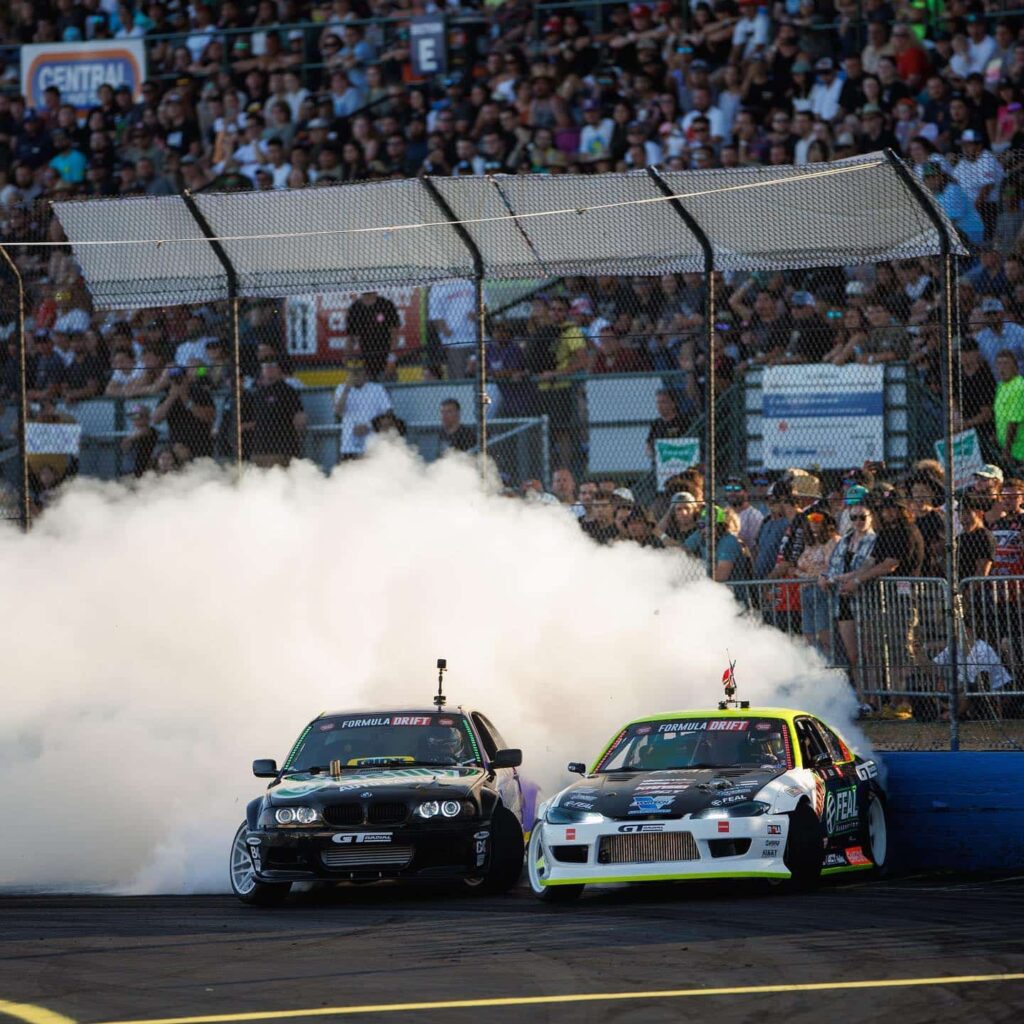 In the Finals against Denofa, Dylan Hughes pushed the BWM to its limits on his lead run, the car had massive angle and tire smoke as it drifted around the bank in to turn one. Going a little too fast, the car went off course as he transitioned into turn two, however he was able to regain control and get the car on a clean line to finish the run. On his second run, in the chase position he entered the bank turn at a slower MPH causing a gap between the lead driver and as he transitioned into turn two with momentum, he passed through a thick cloud of tire smoke and contacted the lead driver ultimately securing his second-place spot on the podium.
This victory marks his return to the podium after his Orlando triumph in 2022. Remarkably, Hughes navigated the entire weekend with a broken finger, displaying exceptional determination and skill. These achievements solidify Dylan Hughes' position at 7th overall in the 2023 Formula Drift Pro Championship standings with two races remaining.
Dylan Hughes' Formula Drift Pro car, a manifestation of simplicity and ingenuity, emerged as a masterpiece. The meticulously designed 2005 E46 BMW, featuring a powerful 3.0L 2JZ engine swap turbocharged by a Garrett G-Series G40, roars with an impressive 946 horsepower. Hughes' pragmatic approach to car design shines through as he emphasizes the car's ease of maintenance without compromising performance and durability. For an in-depth breakdown of the build, click here to explore Dylan's BMW journey.