April 12, 2022
Bisimoto Gets Busy Tuning Vin from Hoonigan's 1JZ-Swapped and Garrett Turbocharged S14 Nissan Silvia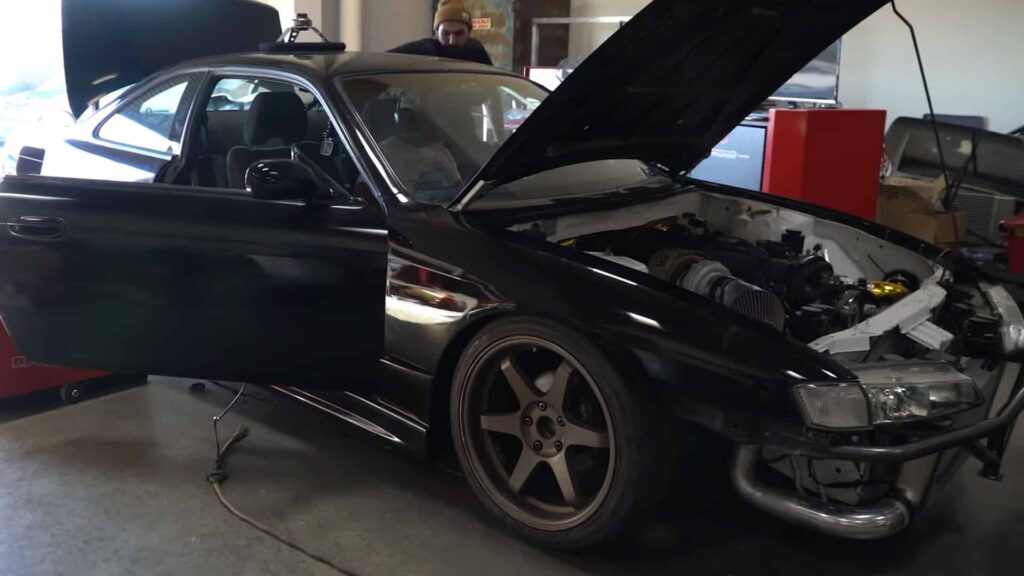 By Ainsley Jacobs
Built by Vin from Hoonigan, this 1JZ-swapped and Garrett turbocharged Nissan Silvia gets tuned up by the legendary Bisimoto.
After having had it sit in a storage unit for almost a decade, Vinny Anatra from Hoonigan's infamous Donut Garage spent a significant amount of time piecing together his 1JZ-swapped S14 Nissan 240SX. Wanting to get a concrete reality check on the results of the effort, he took it over to the legendary Bisi Ezerioha's shop, Bisimoto Engineering in Ontario, California, for some cold hard facts.
Prior to the dyno day, the Nissan Silvia's original KA24DE engine was yanked and replaced with a refreshed Toyota 1JZ VVTi instead. Vin chose to keep the inline-six's internals stock, but upgraded its turbo in a big way with a shiny new Garrett GTX3076R Gen II with a V-band .82 A/R turbine housing supported by a Future Fab V-band exhaust manifold.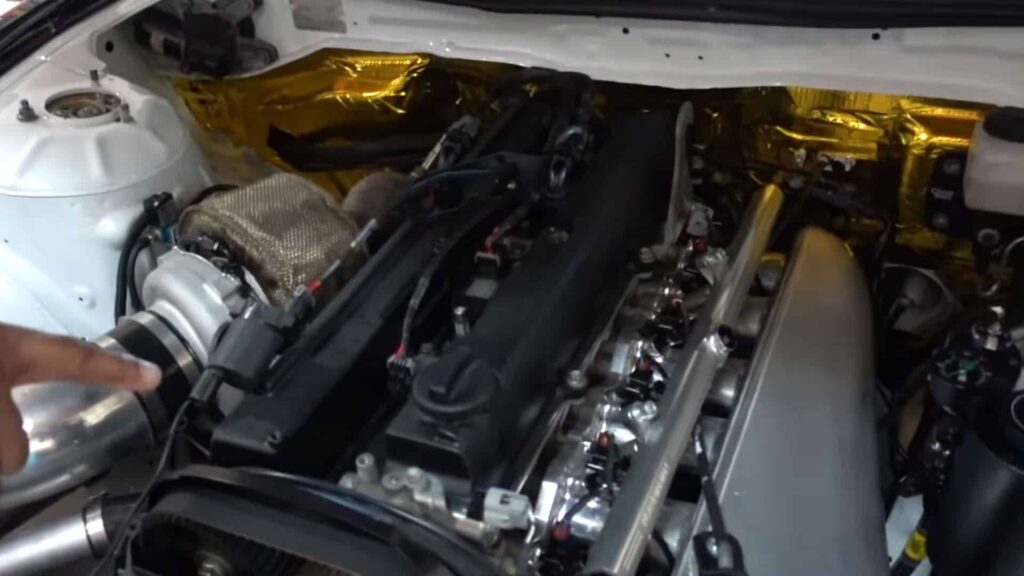 Up top, a Plazmaman billet intake manifold, throttle body, and fuel rail – fitted with DeatschWerks 1,200cc injectors were – were fitted.
Using a Collins adapter kit, a Nissan CD009 6-speed manual was then matched to the Toyota engine and an AEM Infinity engine management system with CD-5 display was wired in to ensure everything worked together seamlessly.
A hardcore-cool OS Giken Superlock 1.5-way limited slip differential was installed in the rear while KW Clubsport 2-way coilovers and ISR Performance front tension rods, rear camber arms, rear traction rods, and solid subframe and differential bushings were also added. Framing the Z32 Nissan 300ZX brakes, a set of Falken Tire-wrapped classic BBS LM wheels were bolted on at all four corners and gave the S14 the absolute perfect drift car stance.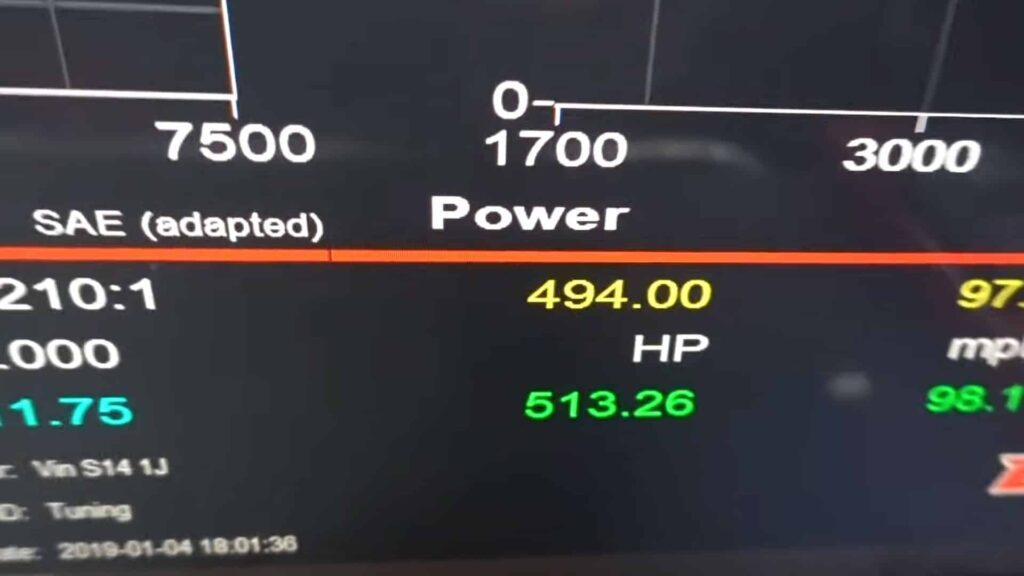 Once the function had been sorted, Vin focused on form and added Origin 55mm fenders with a JDM front bumper, Seibon carbon fiber hood, doors, panels, and trunk before having Strassesport spray the Silvia with Ford Lead Foot Gray.
Known around the globe for his street and race builds of the absolute highest caliber, Bisi is a mad scientist when it comes to being on the cutting edge of automotive technology and the one that Vin trusted to get the most out of his car's combination.
With new Red Line fluids in the car and the rear hubs bolted onto the dyno, Bisi got to work. At first, the men focused on tuning for California's 91-octane pump gas and were able to produce a conservative, safe result of 400-wheel horsepower on 13 pounds of boost with plenty of usable power.
Once the baseline was done, though, it was time to go big. The tank was filled with Ignite Red E85 fuel and Bisi got busy once again. With a new TurboSmart 45mm wastegate and a wider tuning window thanks to the 70% ethanol fuel, Bisi coaxed a tire-burning 513.25-wheel horsepower and 450.75-pound-feet of torque from the S14's 1JZ bullet.
Thanks to Vin and Bisi's efforts, the S14 that was almost forgotten was saved and got to kickstart its second life as an über-clean track toy, drift car, or street car for its lucky new owner who was chosen through a giveaway contest by Hoonigan.
VEHICLE: S14 Nissan 240SX
ENGINE: Toyota 1JZ VVTi
TURBO: Garrett GTX3076R Gen II turbocharger
TRANSMISSION: Nissan CD009 6-speed manual
POWER: 513
USED FOR: street, drift