April 12, 2022
Ukrainian Drift Champion Dmitriy Illyuk Rocks 1,300 HP in His Garrett Turbocharged Nissan 240SX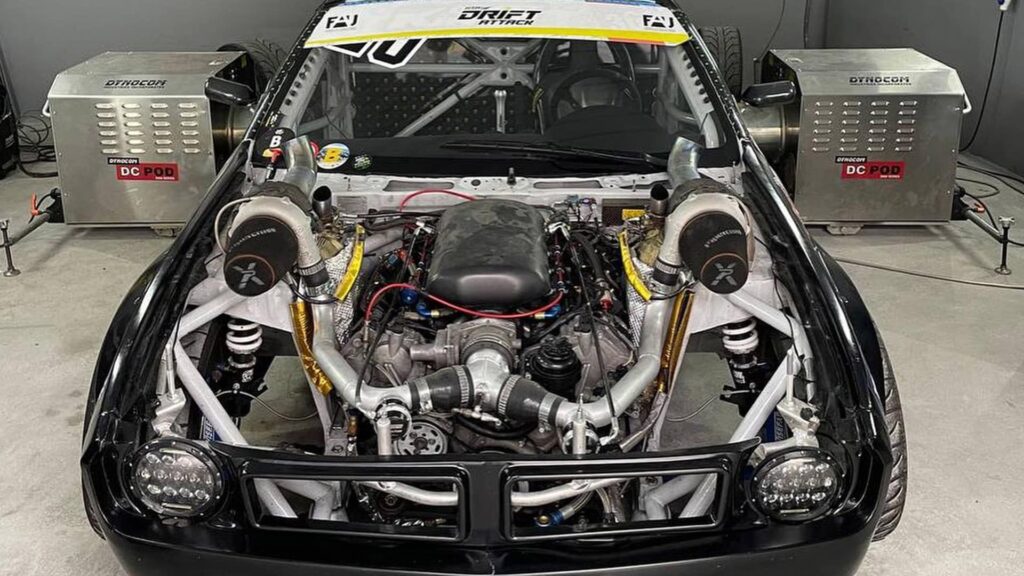 By Ainsley Jacobs
Ukrainian drift superstar Dmitriy Illyuk gets sideways in his Garrett turbocharged S14 Nissan 240SX with 1,300+ horsepower.
Nissan's VK56 5.6-liter engine was originally designed for Nissan's Titan truck line, but inspired performance enthusiasts from GT racing to offroad and more have all found new uses for the Japanese V8, and Ukrainian drift superstar Dmitriy Illyuk stuffed one under the hood of his S13 Nissan 240SX to make more than 1,300+ horsepower with twin Garrett turbos.
Boasting an impressive background in both drag racing and rally racing, Illyuk began his drift career in 2008 and quickly earned multiple championship titles and podiums. He started with an S13 chassis Nissan 240SX but progressed up to the next-generation S14 240SX with bigger plans.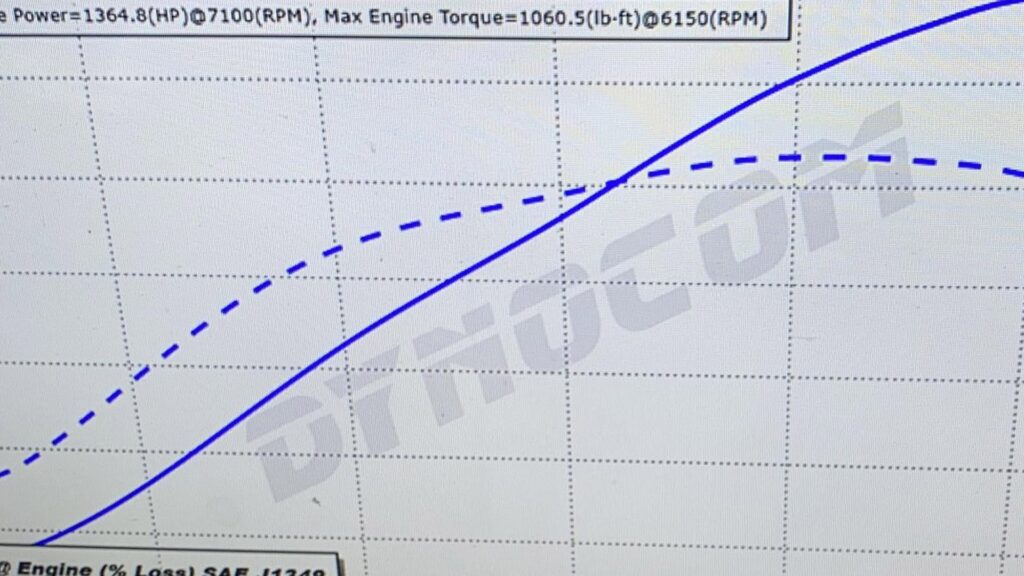 Dubbed "The Drako," Illyuk's S14 Nissan's original 2.4-liter KA24 engine was removed and replaced with a fully built 5.6-liter VK56. Adding twin 54mm Garrett GTX3071R Gen II ball bearing turbos, though, unleashed the true potential of the V8 engine as it produced a mind-boggling and dyno-verified 1,364-horsepower to the rear wheels – more than 1,000-horsepower over the engine's stock output – while still retaining the quick spool, excellent throttle response, and durability needed for drifting.
To survive the gear-banging, tire-shredding, torque-laden abuse of professional drift competition and to properly harness all of the Garrett turbo-supplied horsepower, Illyuk stepped up his S14's drivetrain to a more robust configuration which included a Drenth Motorsport MPG sequential transmission and OS Giken R4C quad-plate clutch paired with a Nissan R230 differential and Nissan GT-R axles.
With monster muscle under the hood and a matching Monster Energy livery, Illyuk wanted The Drako to the part, too. A Rocket Bunny Boss V2 front bumper updates the S14 Silvia's fascia with an appearance that's reminiscent of the American muscle car era, while the side-exit exhausts throw intimidating flames as the under-hood excitement heats up.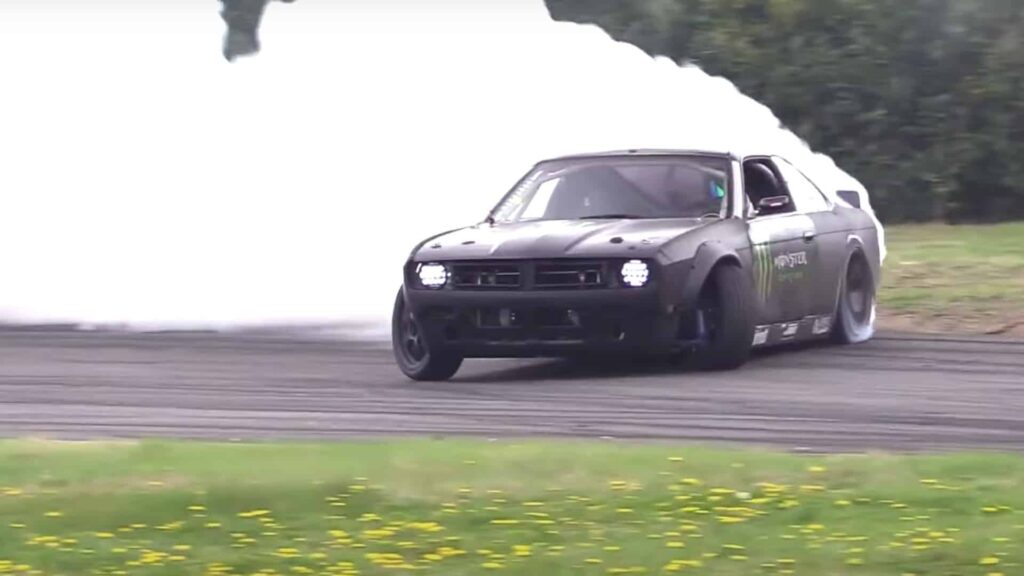 Over the years, Illyuk has expertly worked the wheel and controlled the sideways sliding mayhem that the twin Garrett GTX3071R turbos so easily created to become the first winner of the FIA's Motorsport Games drifting challenge in Rome, Italy, in 2019, along with many other successes.
For 2022, Illyuk will continue to unleash his S14's Garrett turbocharged VK56DETT V8 engine's power while putting on a 1,300+ horsepower smoke show for fans of the RTR Drift Attack series in Ukraine and all across Europe.
VEHICLE: S14 Nissan 240SX
ENGINE: Nissan VK56DETT 5.6-liter V8
TURBO: Garrett GTX3071R Gen II twin turbochargers
TRANSMISSION: Drenth Motorsport MPG sequential
POWER: 1,364
USED FOR: drift