April 13, 2022
TJ Hunt's ZC6 Subaru BRZ Gets a Big Garrett Turbo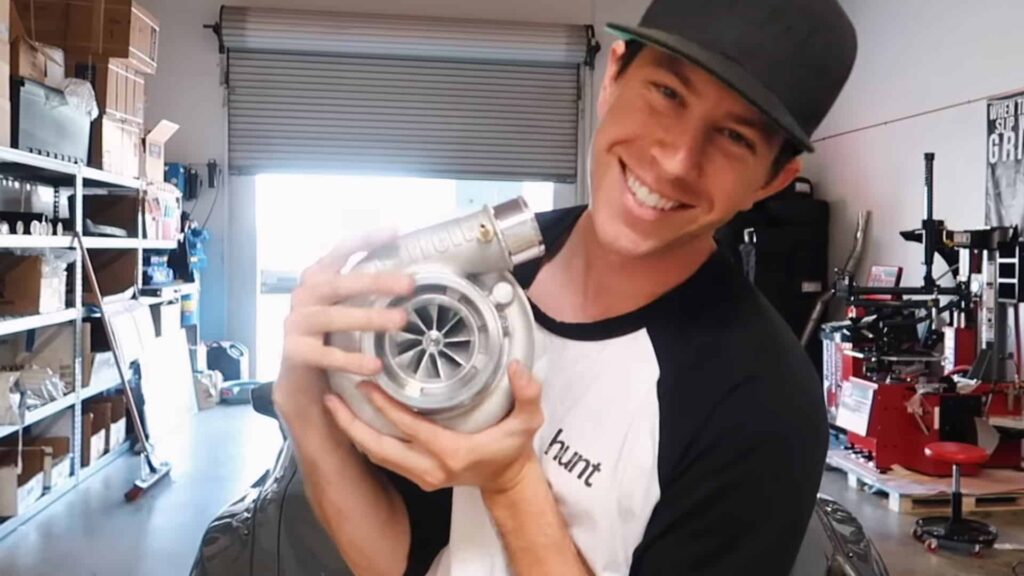 By Ainsley Jacobs
TJ Hunt went from a supercharger setup to a Garrett GTX3071R turbocharger on his ZC6 Subaru BRZ to meet his power needs.
TJ Hunt, the Founder of Hunt & Co, was unimpressed with his ZC6 2013 Subaru BRZ's power from the factory. After installing a few basic bolt-on mods early in his ownership of the car, he quickly bolted on a supercharger to compensate. When that wasn't enough, though, he changed the power adder situation once again and settled on something that more accurately met his needs – a ball bearing Garrett GTX3071R Gen II turbocharger.
A joint collaboration between Subaru and Toyota, the ZC6 chassis BRZ (ZN6 in Toyota 86 trim) comes equipped with a 2.0-liter Subaru FA20 flat-four boxer engine from the factory. Not exactly up to snuff in the horsepower department, though, Hunt pumped some new life into the car with a bit of forced induction and headed down the path of big power.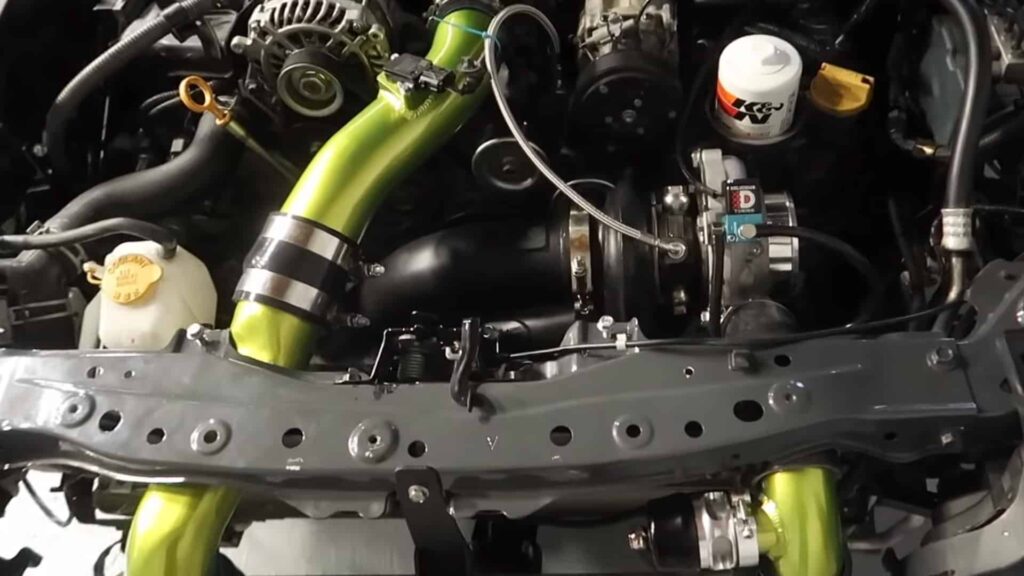 Over the years, his ZC6 BRZ transformed from a simple street car to an intimidating monster. Resprayed in Lamborghini gray and fitted with an absolutely massive wing, classic wheels, and a substantial widebody kit, the BRZ looked plenty fast even when it was sitting still – but its owner wanted to be able to back up the speed where it mattered most.
JDL Auto Design supplied their latest version of their FT86 platform turbo kit and even went so far as to color-match the intake piping in lime green to compliment Hunt's calipers which he had painted Lamborghini Verde Ithaca.
With a smile on his face akin to a child on Christmas morning, Hunt unboxed his new turbo kit piece by piece and was ecstatic when he saw the new Garrett GTX3071R Gen II turbo. Many other BRZ turbo kits position the snail off to the side or even underneath the engine, but the JDL configuration places it right up front for all the world to see. Returning to Subaru's roots, Hunt chose an unequal-length exhaust manifold on which to hang the turbo and, most importantly, to bring back the quintessential flat-four burble heartbeat.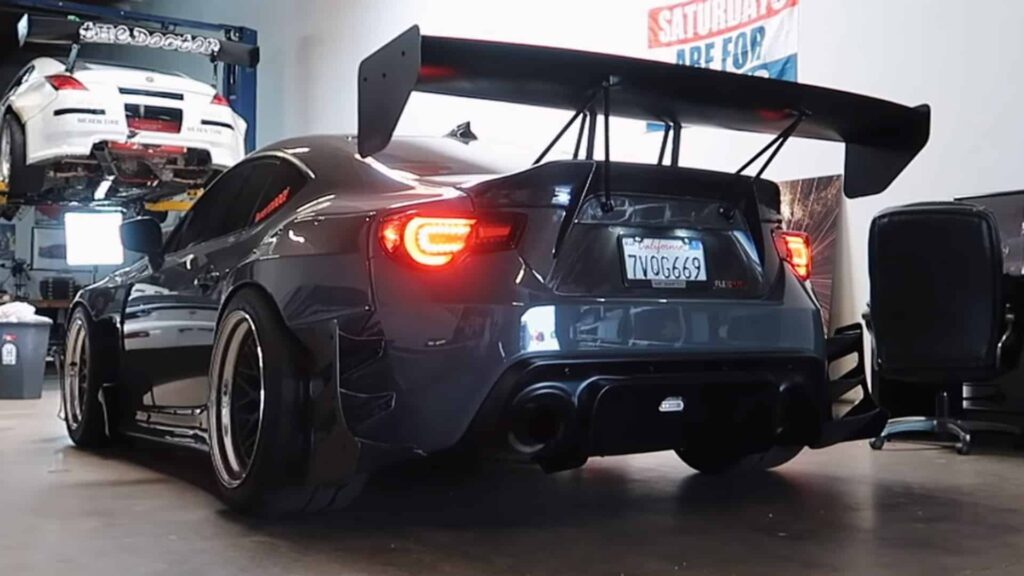 The install itself was fairly straightforward and all of the necessary components, such as the beautiful intercooler with its trick gussets and gorgeous end-tanks, upper and lower intake piping, TurboSmart wastegate and blow-off valve, and more, were included for a quick and painless conversion. A new fan kit from Mishimoto was also added, along with an Innovate combination boost and air/fuel ratio gauge mounted in the driver's side air conditioning vent.
Delicious Tuning was called in to make sure the Subaru fired up on the first try and that its built engine was ready to receive all the boost that the Garrett GTX3071R turbo could deliver. Running on E85 fuel, a modest 450-horsepower was massaged from the FA20 and delivered to the rear wheels via the factory six-speed manual transmission.
With plenty more power still on tap, the quick-spooling ball bearing Garrett turbo did its job to deliver the results Hunt was craving.
VEHICLE: ZC6 2013 Subaru BRZ
ENGINE: Subaru FA20 2.0-liter 4-cylinder boxer
TURBO: Garrett GTX3071R Gen II turbocharger
TRANSMISSION: six-speed manual
POWER: 450
USED FOR: street