April 13, 2022
The StanceWorks Honda K24-Swapped Ferrari 308 GTB Gets 1,000+ HP with a Garrett Turbo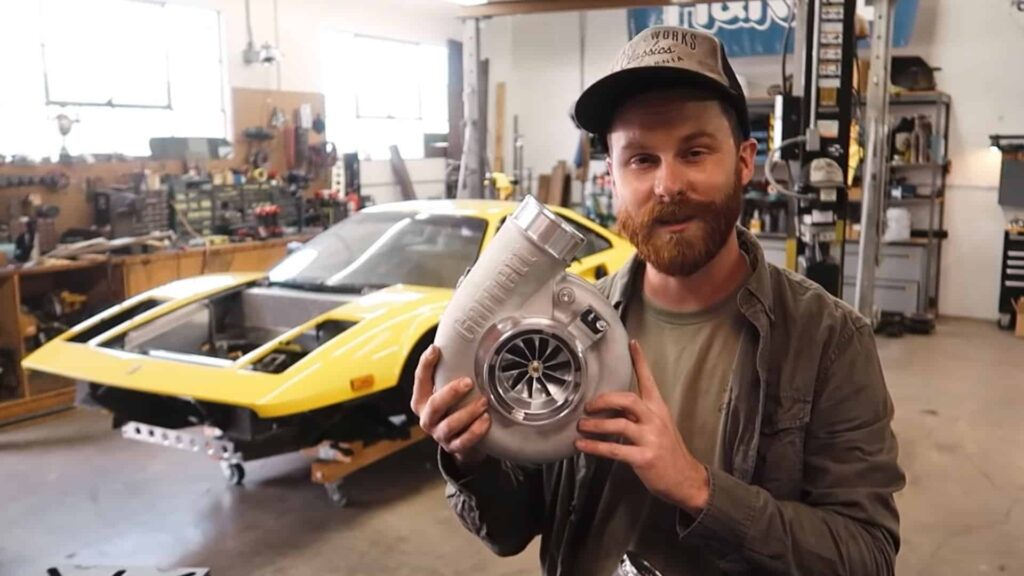 By Ainsley Jacobs
StanceWorks brought this vintage 1981 Ferrari 308 GTBi into the modern era with a Honda K24 engine and massive Garrett turbo.
Beginning with baselines and benchmarks, StanceWorks' mastermind Mike Burroughs threw his 1981 Ferrari 308 GTBi on the dyno, and on the scales, to see what he had to work with. The results were pretty underwhelming, as the car produced only 163-wheel horsepower and weighed in at a surprisingly chunky 3,132-pounds in its stock trim.
Burroughs quickly got to work ripping apart the classic Ferrari on a mission to improve where the iconic Italian brand fell short. Beginning with a controversial engine swap, he yanked the original Ferrari F106 V8 engine and installed a low-cost, lightweight replacement with huge power potential, massive aftermarket support… a transverse-orientation turbocharged Honda K24 four-cylinder powerplant.
Fitted into the back of the vintage Ferrari, the 309-pound 2.4-liter Honda K24 engine sat practically perfectly in its new home but still necessitated some cutting and chopping of the chassis to accommodate the axles and other components.
Burroughs upped the ante even further by eventually upgrading to a 4 Piston Racing KT1000 built K24 engine. Utilizing a 4 Piston Pro TSX CNC cylinder head, full Ferrea valve train, VTEK Killer cam setup, and a sleeved block fitted with Saenz connecting rods, Wiseco flat-top pistons, and more, the KT1000 is rated to support 1,000-horsepower at the wheels.
Adding yet another awesome piece to the puzzle, Burroughs broke the bank with a seriously sick Quaife Engineering QKE8J 5-speed manual sequential transmission for the Honda K-series. The dog-ring engagement gearbox doesn't use a clutch between shifts to allow for almost instantaneous flat-footed gearshifts.
To achieve his four-digit horsepower dreams, Burroughs needed boost… big boost. He worked with the tech team at Garrett to select the perfect turbo to make it happen: the Garrett G42-1200. Garrett's advanced aerodynamics and increased efficiency will enable the StanceWorks Ferrari to easily eclipse its goals, however, a slightly smaller yet still mighty Garrett G35-900 was also selected to be the primary snail of the turbo system as Burroughs wants to keep the fun at a more moderate level of about 600-horsepower for street and road racing/track use.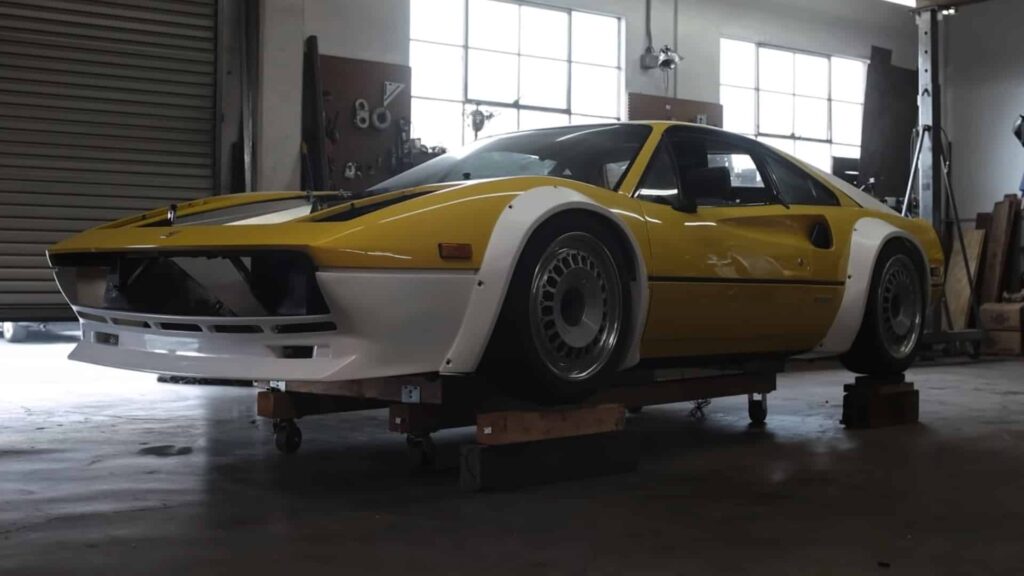 Throughout the innovative build, Burroughs also upgraded other areas of the Stanceworks Ferrari 308 GTBi and was able to remove tons of weight and unnecessary components.
From the front end to the interior, Burroughs made sure the Ferrari was modernized and upgraded while still paying respect to both its history and its future. As a nod to the new K24 engine's heritage, the factory seats were swapped for a set of black Bride Zeta IIs from Japan and Burroughs focused on creating a minimalistic, sporty cockpit with an F40-esque feel.
Addressing the exterior, too, was a priority and Burroughs carefully selected a made-to-order Liberty Walk body kit. The period-correct pieces dramatically enhance the Ferrari's appearance with fender flares, front bumper, and more while Burroughs took extra care to fit a set of Japanese wheels on the centerlock hubs and the biggest brakes he could possibly find.
More than a year in the making, the StanceWorks 1981 Ferrari 308 GTBi features a great combination of classic Italian design and contemporary technology with plenty of Garrett turbo power to create the ultimate mashup modern machine.
VEHICLE: 1981 Ferrari 308 GTBi
ENGINE: Honda K24 2.4-liter 4-cylinder
TURBO: Garrett G35-900 turbocharger or G42-1200 turbocharger
TRANSMISSION: Quaife QKE8J 5-speed manual sequential transmission
POWER: 1,000+
USED FOR: street, road racing