April 13, 2022
Pac Performance's FD3S Mazda RX7 Single Garrett Turbo Kit Delivers 500+ Wheel Horsepower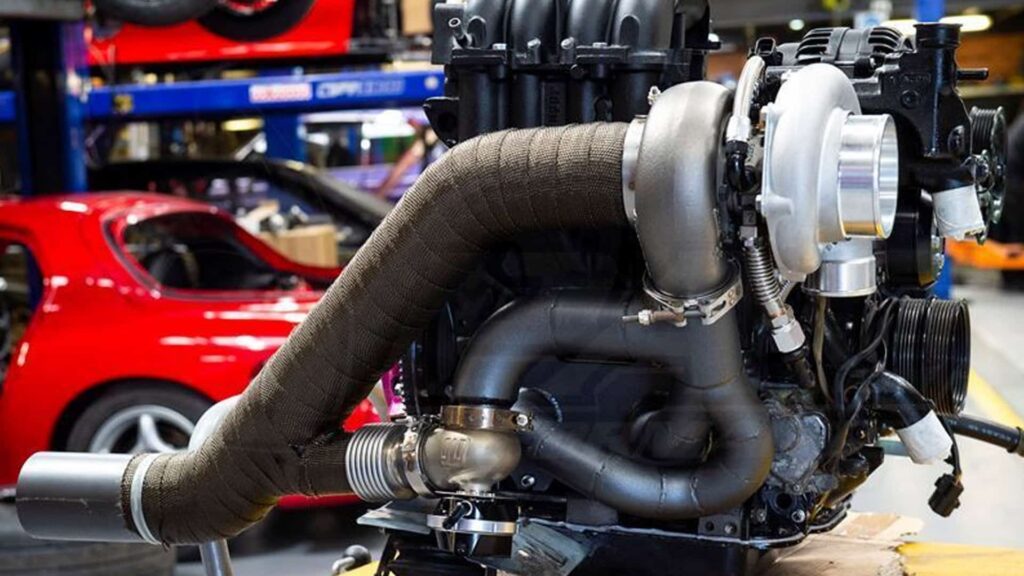 By Ainsley Jacobs
Developed by Pac Performance, this single turbo conversion kit for the FD3S Mazda RX7 uses a Garrett turbo to provide 500whp.
With its beautifully elegant design, the third generation FD3S Mazda RX-7 is an icon of the Japanese sports car culture craze and a highly sought-after classic. Its 13B 1.3-liter Wankel rotary engine came with sequential twin turbos from the factory and put only out about 238 brake horsepower in stock trim, but the team at Pac Performance in Australia has developed a kit to increase the output to 500 wheel horsepower with a single Garrett turbo.
Owners of the legendary FD chassis RX-7 who want to unleash all of the 13B rotary engine's potential can simply order up part number PAC-FDTBOKIT-82 and get going with tried-and-true components and quality fabrication work.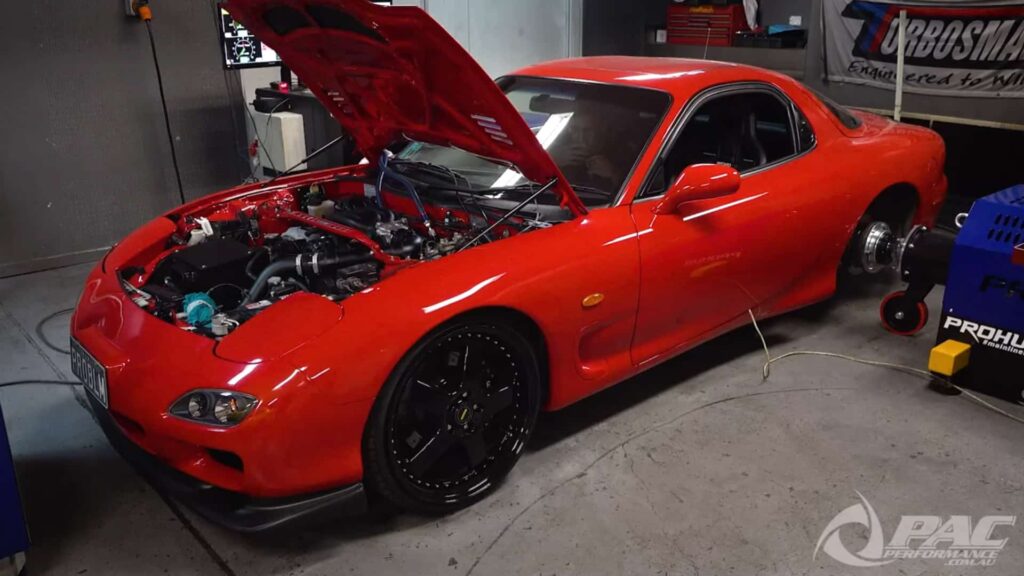 Suitable for both LHD and RHD configurations and developed specifically as a complete bolt-on single turbo conversion kit, Pac Performance's FD RX7 package includes all of the parts and components needed to swap the factory twin turbo setup over to a single turbo system with no hassles and no headaches – perfect for the at-home DIYer or busy performance shop that wants to offer easy upgrades to their customers.
The jewel of the FD3S single turbo kit is either a Garrett GTX3582R Gen II turbo good for up to 900 horsepower or a Garrett GTX3584RS Gen II turbo for 1,000 horsepower. Both ball bearing turbochargers come with V-band turbine housings for a high-end look with excellent serviceability and feature Garrett's renowned advanced aerodynamics all in a compact size.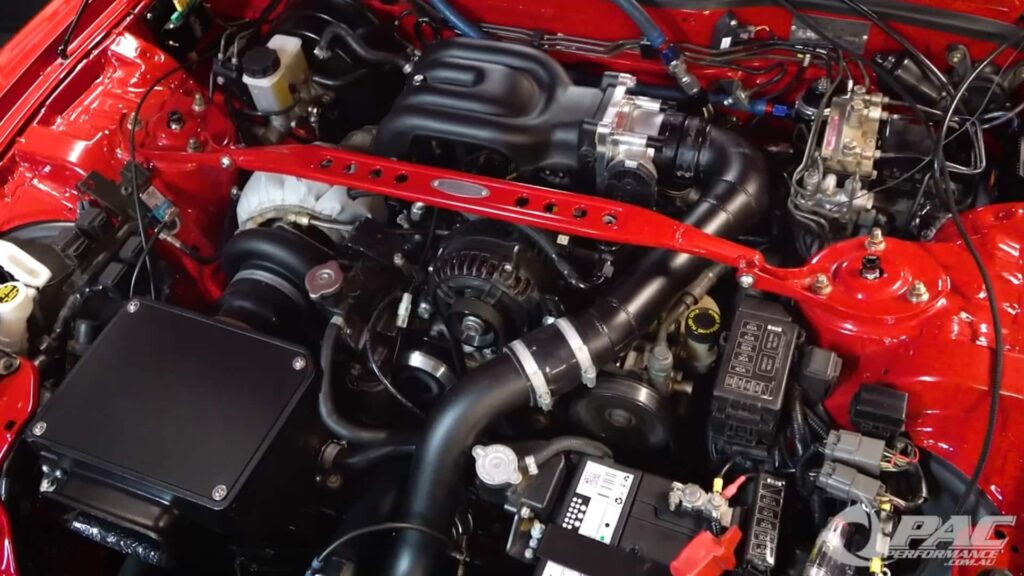 In addition to the Garrett turbo, the FD RX7 bundle includes a Turbosmart ProGate WG50 wastegate, high-quality steam pipe manifold, titanium heat-wrapped 3" mandrel-bent dump pipe with plumb back provision, stainless steel braided oil and water lines, oil drain, a new exhaust manifold gasket, and all required fittings and mounting hardware. Optional upgrades and add-ons include a bolt-on 3" high-flow exhaust, front-mount intercooler kit, and custom airbox setup.
Pac Performance's bolt-on kit promises achievable, reliable, real-world results that will transform the FD3S with enough power on tap to make the car an absolute blast while retaining amazing engine response. With all the required supporting upgrades, and depending on fuel type and boost levels, the power potential of the FD3S single turbo conversion kit sits comfortably in the 300-500 rwhp range.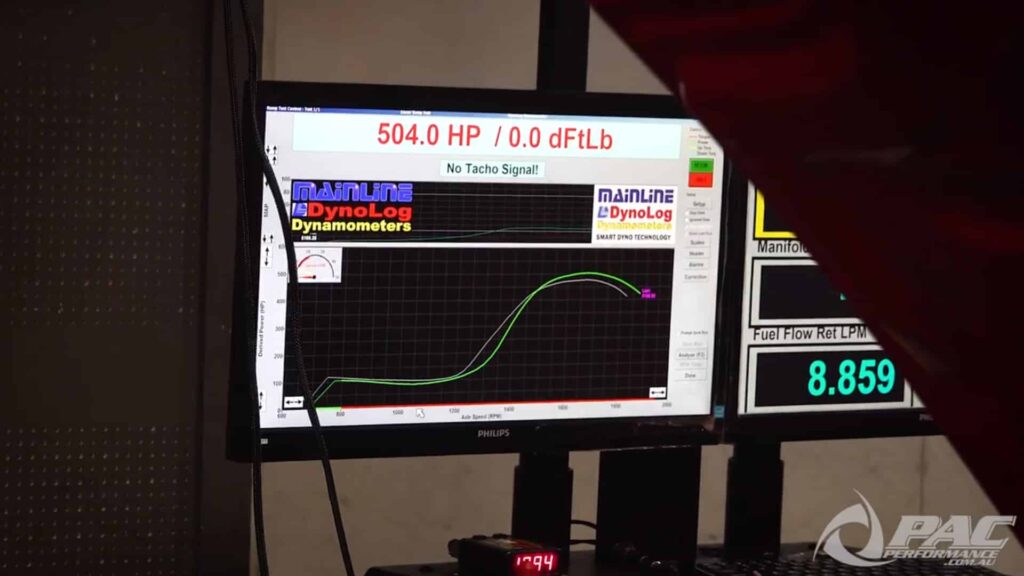 On the Mainline hub dyno, Pac Performance's test car produced a comfortable 504-horsepower to its rear wheels and the Garrett turbo boosted new life into the 1990s-era FD3S chassis Mazda RX-7.
VEHICLE: FD3S Mazda RX-7
ENGINE: Mazda 13B 1.3-liter Wankel rotary
TURBO: Garrett GTX3582R Gen II or GTX3584RS Gen II turbocharger
TRANSMISSION: factory 5-speed manual or 4-speed automatic
POWER: 500
USED FOR: street