April 13, 2022
Motion Auto's Garrett Turbo K24-Powered AWD Honda Civic Makes 800+ Horsepower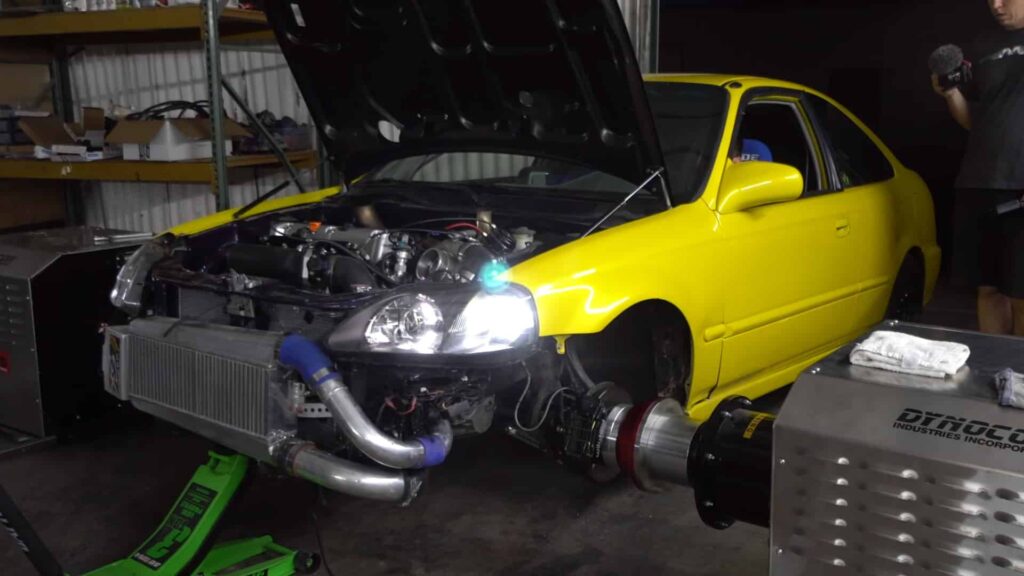 By Ainsley Jacobs
Motion Auto built a sick K24-powered and AWD Honda Civic and pushed it to make 800+ horsepower with a Garrett turbo.
Motion Auto owner Trevor Jameson knows how to put together unique, powerful builds. On a mission to make 800+ horsepower with his K24-swapped and all-wheel-drive Honda Civic, he called a Garrett turbo into duty to help do the deed.
At first, Jameson ran a turbocharged stock K20 Honda engine in his 1996 Civic and added a transmission and drivetrain components from a Honda CRV, along with a Competition twin-disc clutch, to transform the EK6 from front-wheel-drive to all-wheel-drive. He made 616 horsepower before he slung a connecting rod out while messing with the antilag on the street.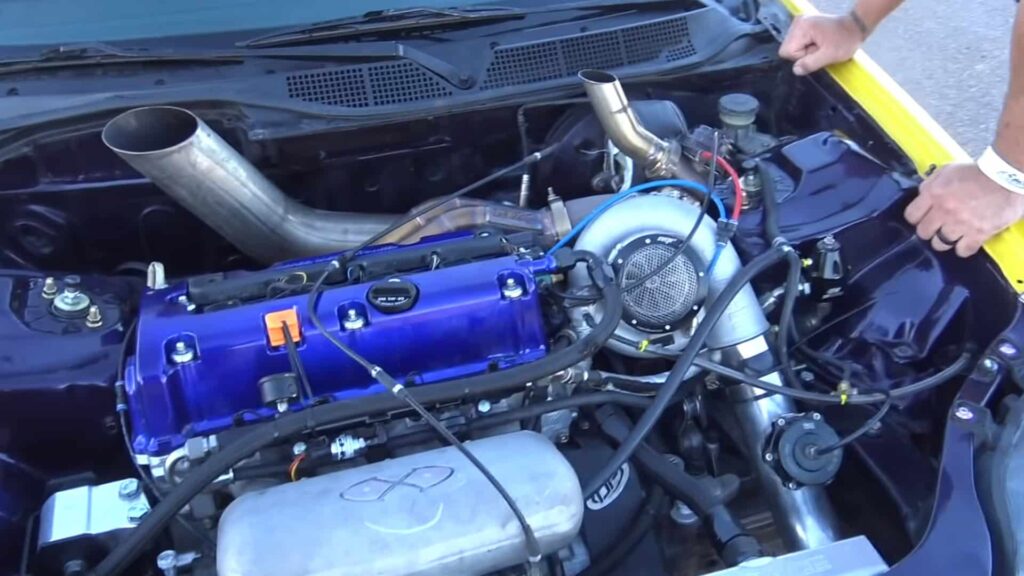 The sixth-generation hatchback "Lambo Killer" then received a heart transplant of a new K24A2 engine stuffed with Eagle H-beam rods, 50-degree VTC heads, and a reused head gasket.
A Garrett GTX3582 Gen II turbocharger, rated to support up to 900 crank horsepower, was then bolted on and the K-series swapped car ran a quarter-mile elapsed time of 10.3 at 142 mph in front-wheel drive configuration.
Next, the ECUMaster EMU Black standalone system tuned to perfection with Jameson at the helm in the classic JDM Bride seats and the coupe bolted to Build Tune Race's Dynocom hub dyno. Although the resulting 708-horsepower fell short of Jameson's goal, he wasn't defeated. And, when that engine dropped a valve at 8,900 rpm in fourth gear, he used the opportunity to put together an even bigger, badder, more boosted package.
Jameson pieced together a new, more capable K24A engine complete with aftermarket Wiseco BoostLine rods, JE's Ultra Series pistons, stock Acura TSX camshafts, 2006+ Acura TSX RBB head, Skunk2 upgraded valvetrain and stage 3 cams, a full DeatschWerks fuel system with 2,000cc injectors, and more.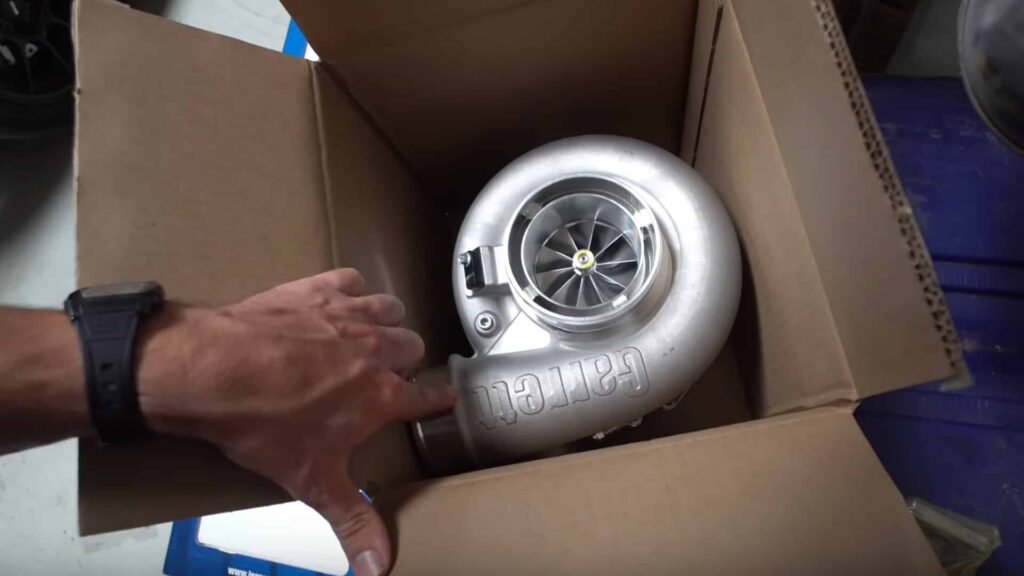 The new setup enabled Jameson to crank out 890-horsepower from the Garrett GTX3582 turbo with 35 pounds of boost flowing through the 6-inch KLM intercooler, but the quick-spooling .82 A/R turbine housing was maxing out its flow limits.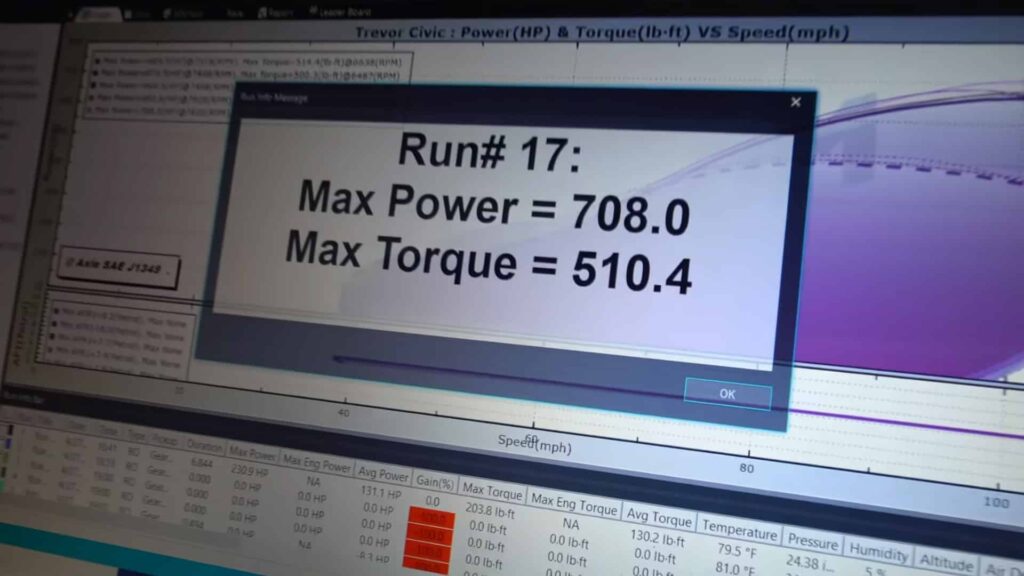 So, Jameson did what every performance enthusiast would do… he set a new goal: 1,000-horsepower. To accomplish the four-figure feat, he also stepped up his boost game to a new 72mm Garrett G42-1200 compact turbo with 1.28 A/R V-band exhaust capable of supporting 1,200-horsepower.
Running on BC Racing coilovers and Konig wheels, Motion Auto's K-swapped amazing AWD civic ran a best quarter-mile elapsed time of 9.005-seconds – and Jameson is completely confident he's got the goods to make an 8-second run a reality.
VEHICLE: 1996 Honda Civic
ENGINE: K24A2
TURBO: Garrett G42-1200 compact turbo
TRANSMISSION: Honda CRV five-speed manual
POWER: 890
USED FOR: drag racing