April 12, 2022
Mechanical Advantage's Menacing "Slumdog" Subaru Steals the Show on Track with Twin Garrett Turbos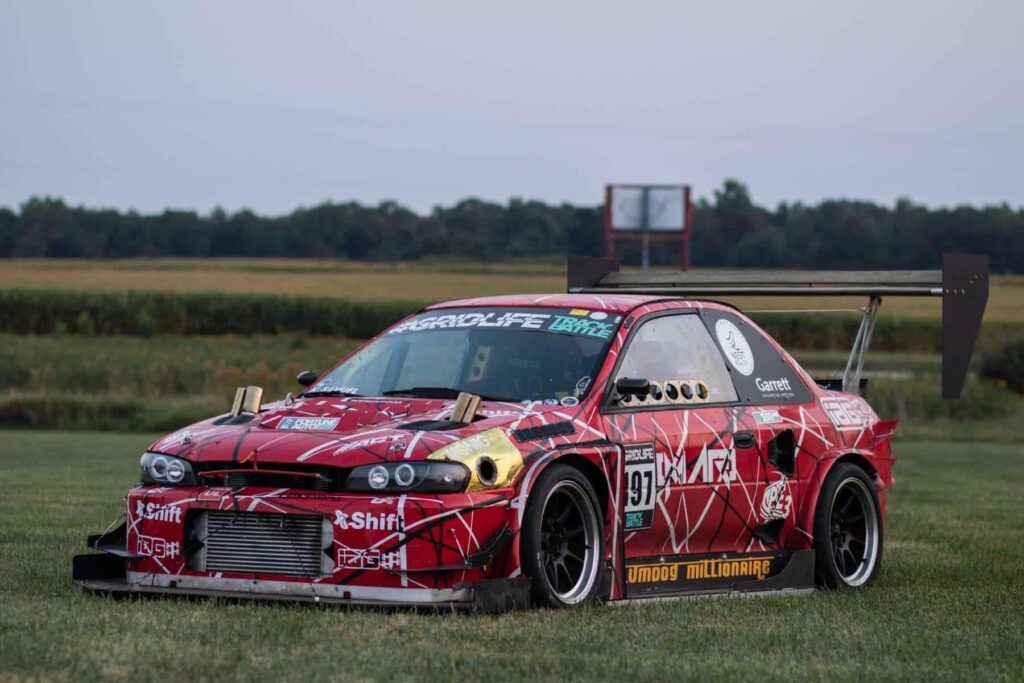 By Ainsley Jacobs
Kendall Samuel of Mechanical Advantage Racing's "Slumdog" Subaru Impreza steals the show on track with twin Garrett turbos.
After several iterations, Kendall Samuel's menacing "Slumdog" 2000 Subaru Impreza 2.5 RS has transformed into an impressive Garrett turbocharged road race and time attack car while it also transformed his entire life's trajectory.
During his sophomore year of college, Kendall picked up the GC8 after seeing a post on the NASIOC Subaru forum. Shipped from Virginia to his home in Colorado, the car he received wasn't up to expectations but he decided to press on with the project regardless.
At first, Kendall and a friend pieced together a fun platform to play with at the drag strip but he always had bigger dreams and soon transitioned into road racing. In 2020, Kendall met Mary Abigail Barker and the two began a relationship that led them to take a huge leap of faith and turn a side-hustle into a full-time business. Both in their 20s, the couple quit their corporate day jobs to focus on living life instead and founded Mechanical Advantage Racing, located in North Carolina, together in March of 2021.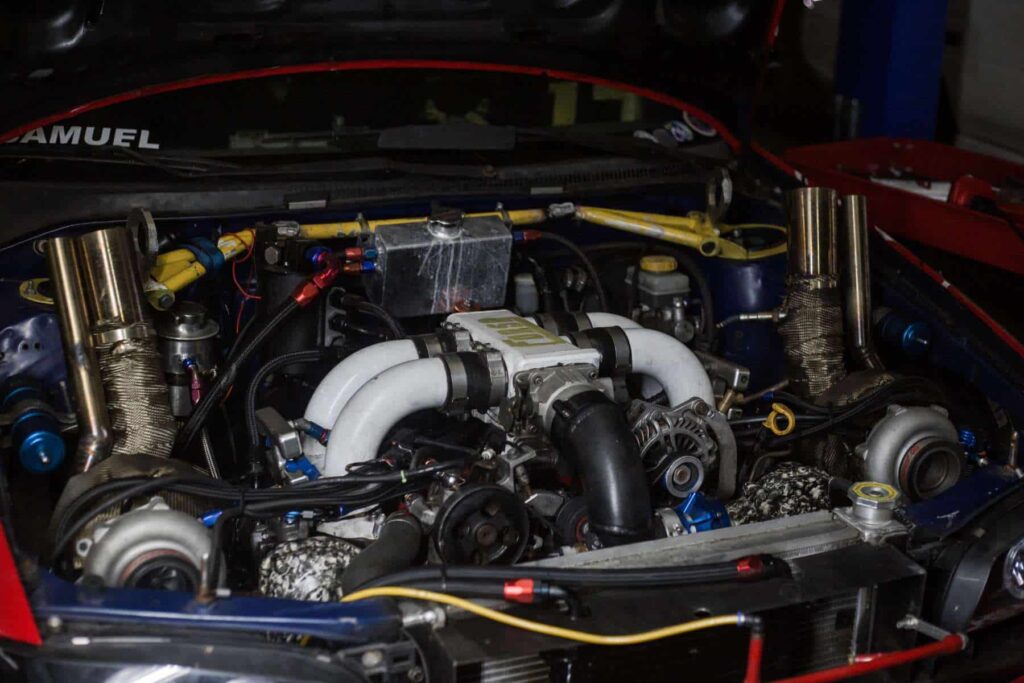 The latest iteration of Kendall's "Slumdog" Subaru is the byproduct of countless long nights after spending all day building engines for others or repairing customer cars. Assembled by Kendall and Mary in-house at Mechanical Advantage Racing, the IAG Performance stage 4 closed-deck EJ257 block was stuffed with Manley pistons and a 75mm Callies de-stroker kit to bring it down to a displacement of 2.3-liters.
Topped with Subaru B25 cylinder heads that had been fitted with Brian Crower cams and valve springs, the engine then received a rare Forsa long-runner intake manifold. Matching Forsa fuel rails are fed via dual AEM 400 liter/hour fuel pumps and Injector Dynamics 2,000cc injectors.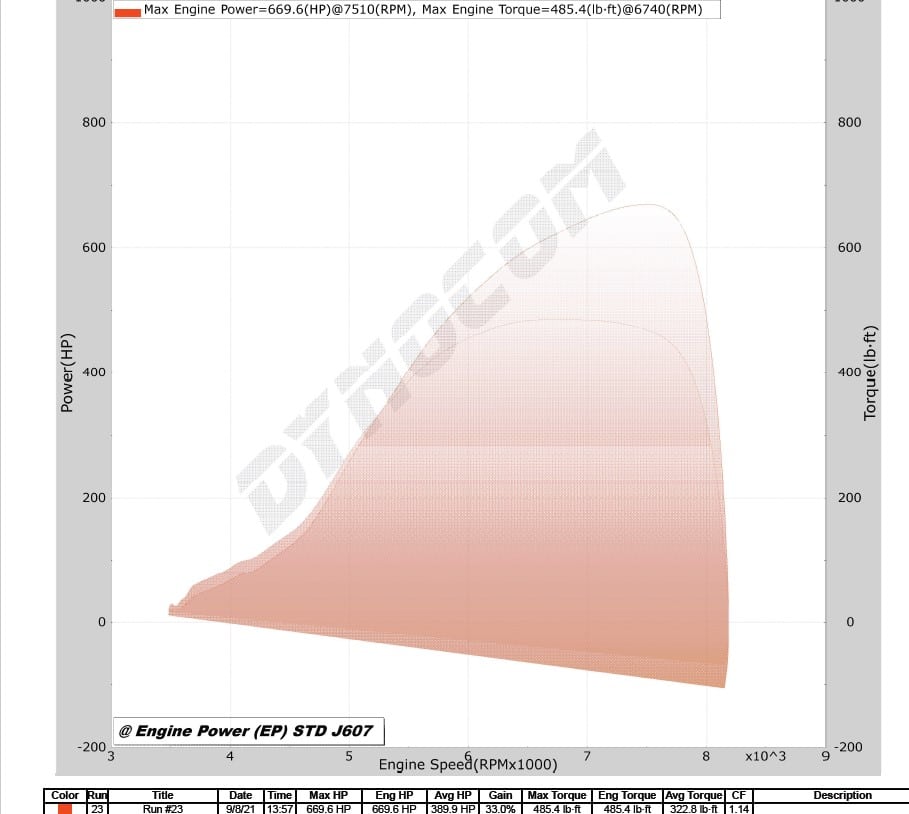 It was a somewhat spur-of-the-moment decision to upgrade to a twin turbo setup on "Slumdog," but the choice has proven to be perfect for the couple. Matching mirror-image Garrett G25-550 turbochargers, each capable of up to 550 horsepower, were configured to flow through the B5 Audi S4 front mount intercooler and dump exhaust out through the top of the hood.
On E85 fuel and with a Performance Electronics engine control unit dictating the tune up, the MAR Subaru Impreza has produced 700-all-wheel-horsepower with its current setup although plans for 2022 include an upgrade to larger twin Garrett G25-660 turbos instead and hit the 800-awhp mark.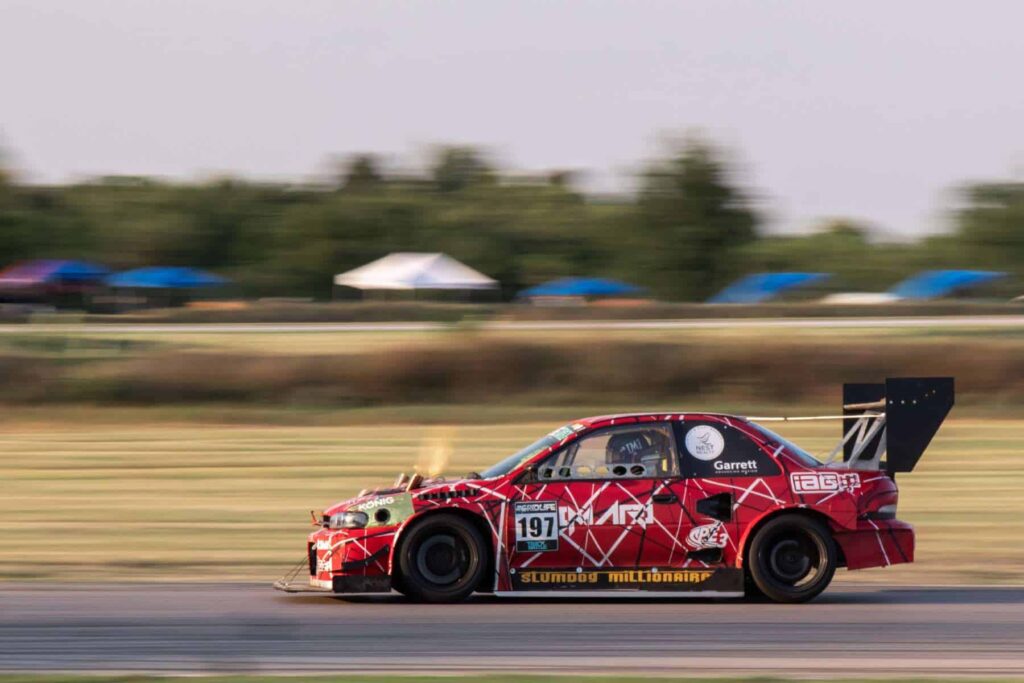 Knowing the car would see regular abuse on the GridLife road race series, the couple installed a serious XShift mid-ratio 6-speed sequential transmission with a MAR air shift paddle setup and ACT extreme 6-puck clutch.
Similarly, the suspension was addressed with care and a set of Fortune Auto two-way coilovers were installed along with 4D Engineering subframes, control arms, trailing arms, and linkages while an R180 rear end was pilfered from a 2004 Subaru Impreza STi. MAR custom designed both the six-piston front and two-piston rear brake kits that utilize Hawk race pads.
Running on a variety of Konig wheels wrapped in rubber depending on class and conditions, Kendall has already picked up many impressive finishes including a 2017 Gridlife win in Unlimited All-Wheel Drive, a third-place finish that year in Overall Unlimited, a victory at the 2018 SCCA Time Trials, and the Fastest Subaru honors at the Ultimate Track Car Challenge at VIRginia Motorsports Park in both 2018 and 2021 along with many more podium positions over the years thanks to support from Ginny and Matt Barker of Nest Realty.
A passion project with years of trial and error, hundreds of stories, and countless memories, Kendall Samuel's Garrett turbocharged 2000 Subaru Impreza 2.5 RS coupe known as "Slumdog" inspired a young couple to build a strong future together in racing and in romance.
VEHICLE: 2000 Subaru Impreza 2.5 RS
ENGINE: 2.3L EJ257 4-cylinder boxer
TURBO: Garrett G25-550 twin turbochargers
TRANSMISSION: XShift mid-ratio 6-speed sequential
POWER: 700
USED FOR: road racing