October 23, 2019
1969 Chevrolet Camaro With 1300 Horsepower And Twin GTX3584RS Turbos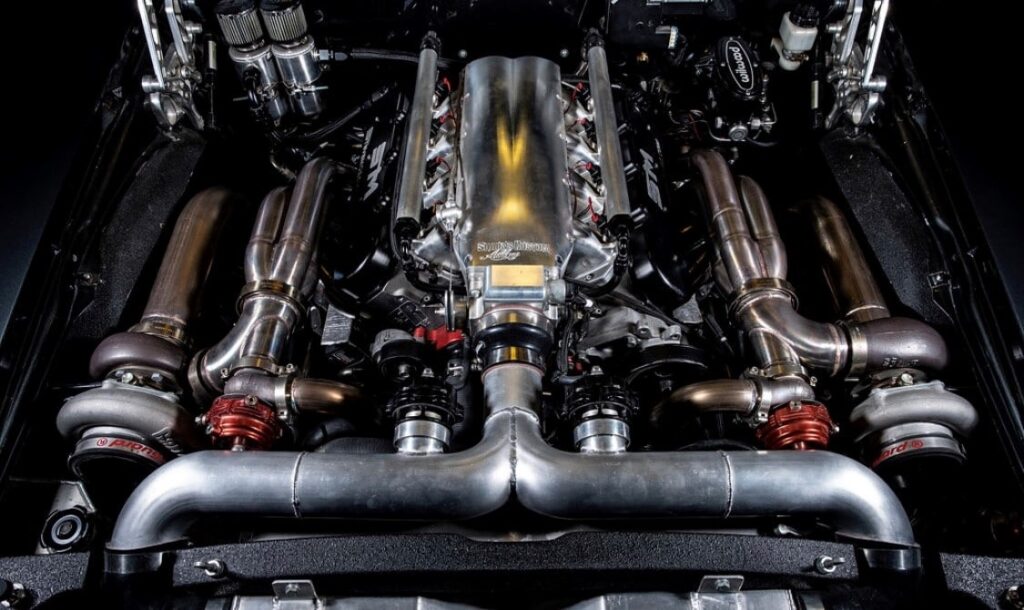 Josh Kalis may be an unfamiliar name to some, to others he may be recognized as a professional skateboarder that has dominated scene since the 1990's, and to us, he's a gearhead with one of, if not the coolest turbocharged Camaro ever built. The car was built by Josh and his friends at All-Speed Customs in Michigan. This 1969 turbocharged LS Camaro has tons of custom mods to the body including hand fabricated flared fenders, shaved drip rails, chin spoiler, rear diffuser and more! Josh says skateboarding has given him the flexibility and opportunity to build custom cars. His goal for the car is to get it over the 200 MPH mark at the next 1/2 mile event.
This car is built for ½ mile racing and has been on the circuit for several years attending events like Shift Sector. ½ mile racing or "standing half mile" as some call it is where enthusiasts get ½ mile to go as fast as they can. Cars are run side-by-side and timed and radared for speed. Shift Sector is the premiere event for mild to wildly build cars and motorcycles to race and test their setups for top speed.
We caught up with Josh Kalis to see how his twin GTX3584RS turbochargers did on the dyno and what you can expect him to do on the track. The GTX3584RS turbos are the latest performance update to this LS engine built by Steve Morris Engines. Newly fabricated stainless steel headers give the massive 1.21 A/R v-band turbine housings a secure attachment point for the 2,000 horsepower of air flow these twin turbos can provide.
In the end they set the car put down 1300 horsepower to the wheels with 1040 ft-lb of torque!
Listen to the engine roar on the dyno