September 21, 2020
Garrett Motion reinforces industry leadership with financial restructuring and sale process
Garrett today announced it has entered into an agreement with KPS Capital Partners with respect to a potential purchase of its business. In taking this step, Garrett is seeking to reinforce its industry leadership position and strengthen its ability to continue to support customers, suppliers, and employees.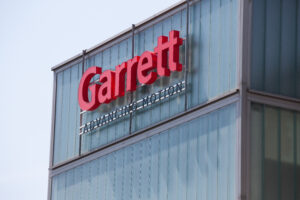 Since becoming independent nearly two years ago, Garrett's teams have worked tirelessly to strengthen the 65-year legacy of automotive innovation by developing differentiated technologies and solutions like the E-Turbo and automotive software and by reinforcing its operational excellence and global customer experience.
Garrett's fundamentals are strong, but the heavy debt load and liabilities the Company inherited following the spin-off from Honeywell, compounded by the financial strains of COVID-19, have created a significant long-term burden on its business development.
For these reasons, the Company has launched a process through which it will, subject to Court approval and customary closing conditions, be acquired by KPS, a leading global private equity firm with a demonstrated track record of successfully investing in the automotive and transportation industries and well known to global automotive OEMs. At the same time, Garrett has launched a debt restructuring process, which will be accomplished through what is known as a Chapter 11 filing with the U.S. Bankruptcy Court in New York. Chapter 11 is a well-established process that many automotive industry companies have used to emerge as stronger, more financially secure companies. As is customary in a Chapter 11 process, other parties can submit higher or better bids, which will be thoroughly considered by the company, our Board of Directors, and financial and legal advisors.
Olivier Rabiller, President and Chief Executive Officer of Garrett Motion, said "This proposed transaction will provide a capital structure and institutional support to ensure our long-term viability and set the foundation for the next phase of Garrett's growth. Our goal is to emerge from this process in early 2021 with a strengthened financial position, new and supportive ownership, and renewed energy and resources to continue to provide exceptional service to our customers, be a strong and reliable partner to our suppliers and other stakeholders, and act as a stable and desirable employer. I look forward to continuing to work with Garrett's talented team and serving our customers with our advanced technologies."
Throughout the process, Garrett expects to operate without interruption, including providing customers with the same high-quality products and services they expect and continued partnerships with its valued suppliers in the ordinary course of business.
This communication does not describe, and should not be relied upon for any purpose as a description of, the material terms of the Chapter 11 filing and proposed sale transaction.