April 12, 2022
FuelTech Finds and Restores This Ferrari F355 Then Ups the Ante with a Huge Garrett Turbo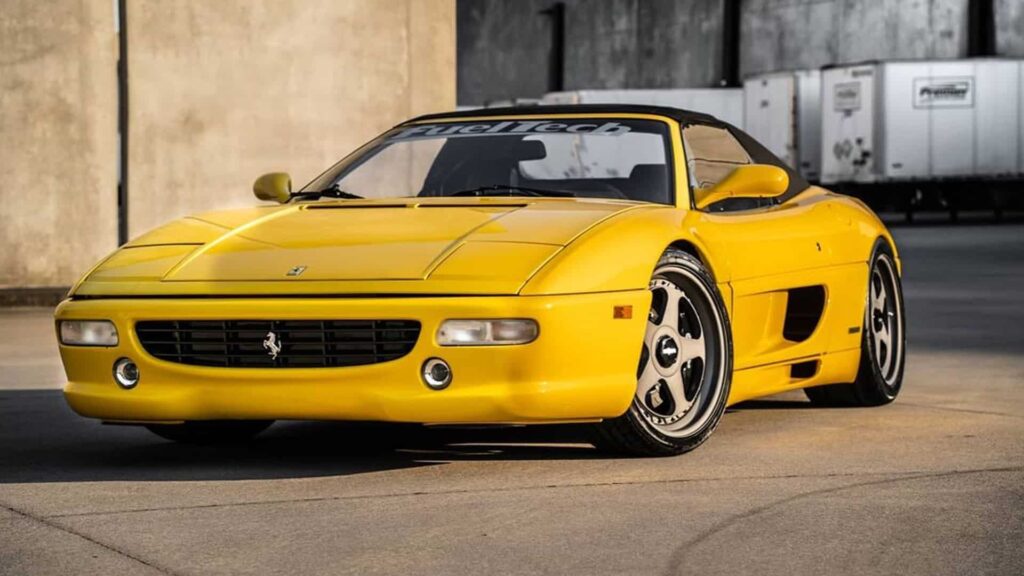 By Justin Hutto
Found in Atlanta, FuelTech restored this forgotten Ferrari F355 and enhanced its power with a Garrett G42-1200 turbo.
FuelTech, a Brazilian-born company founded by grit and ingenuity, has a strong presence in the United States. Its owner, Anderson Dick, discovered this 1998 Ferrari F355 Spider near the company's home base in Atlanta, Georgia, and restored it to a one-of-a-kind work of art that also ups the ante even further with a Garrett G42-1200 turbo.
The epic saga began when Dick discovered the forgotten Ferrari sitting at Vol Repairs, a location with a deceitfully humble curbside façade. Boasting much more than meets the eye, Vol's expansive underground garages and rows of outdoor parking house dozens of dusty foreign classics and domestic muscle gems all begging to be brought back to their former glory.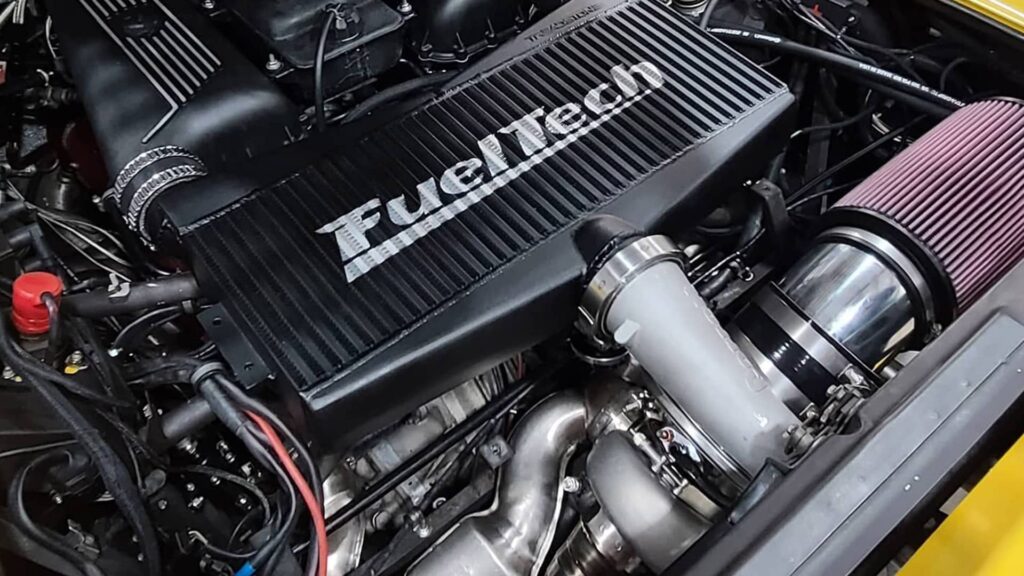 Nestled inside one of Vol's showrooms and far off the beaten path of most foot traffic, the Ferrari sat amongst an eclectic collection including a first-generation Ford Mustang, rare Volvo, expensive Porsche, and high-end gym equipment.
Following a bidding war with famous car culture figure, Ed Bolian of VINwiki, in which Dick was victorious, the F355 was soon on its way to FuelTech's US-based headquarters located just north of Atlanta to begin its dramatically new life.
Upon arriving at the facility in Ball Ground, Dick and his talented team began attacking the revival of the F355 from all corners. Starting with a simplification of its wiring – which necessitated tremendous digging to unearth an 18-page Ferrari electrical diagram buried deep in the trenches of an online forum – FuelTech's flagship engine management system, the FT600 ECU, was installed for total control over the combination.
Dick knew that the 3.5-liter V8 engine, which utilizes five valves per cylinder, could use plenty more power than the 380 ponies it produced from the factory, so he selected a Garrett G42-1200 turbocharger with a 1.01 A/R turbine housing to help it truly shine.
Featuring Garrett's impressive G-series compressor and turbine wheel aerodynamics for four-figure horsepower potential, there was a lot of custom fabrication work needed to bring Dick's dream into reality, but FuelTech completed the mission with effortless ease and Dick's sons even got involved in the project. Along the way, dual Turbosmart 45mm electronic wastegates were added, along with a Treadstone intercooler, Fabspeed headers, and a Ticon titanium exhaust.
FuelTech's project F355 Spider also received a transmission conversion from its F1-style gearbox to a gated manual instead. A plethora of carbon fiber parts from XV Racing were added, along with a Brembo GT big brake kit and beautiful Rotiform ROC custom 3-piece 19" wheels wrapped in Nitto NT05R D.O.T.-approved competition drag radial rubber.
Once the rapid restoration was wrapped up in under one month's time, Dick bolted the FuelTech F355 to the company's own in-house hub dyno to get the FT600 system tuned up and dialed in. The results from the single Garrett G42-1200 turbo were quite impressive, as the final result of 777 horsepower at 9,000 rpm on just 16 pounds of boost more than doubled the factory output.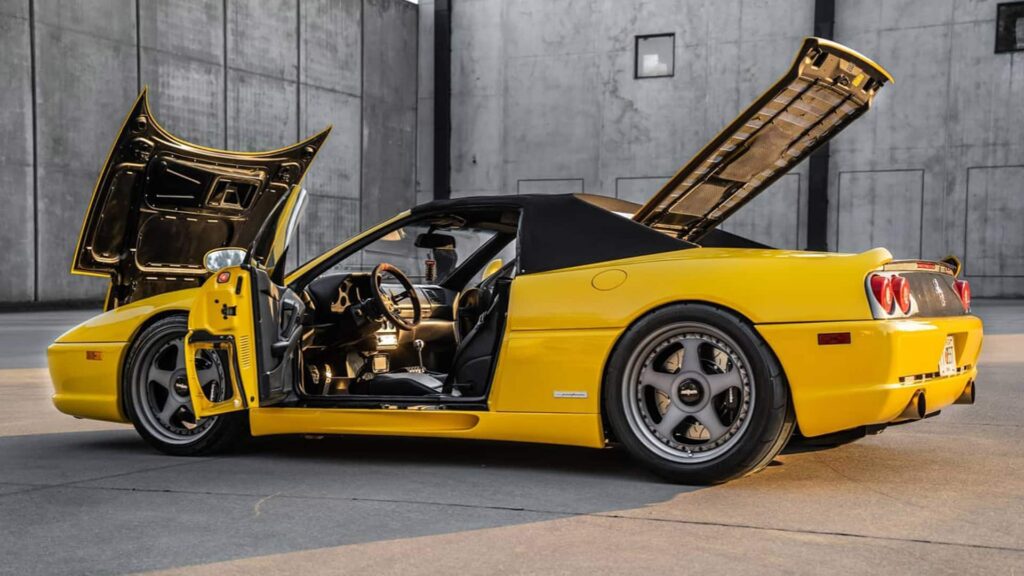 Capable of cruising on the streets or dominating at the dragstrip, FuelTech's incredible 1998 Ferrari F355 Spider turns heads wherever it goes. From the wicked sound of the two-step launch control to the spool of the Garrett turbo, the project leaves nothing to be desired when compared to new supercars in terms of performance, technology, and sophistication.
VEHICLE: 1998 Ferrari F355 Spider
ENGINE: 3.5-liter V8
TURBO: Garrett G-Series G42-1200 turbocharger
TRANSMISSION: Gated manual
POWER: 777
USED FOR: street, drag