April 4, 2022
Eric Kenward's 2,000+ HP "Wheelie Wagon" Garrett Turbo '79 Chevy Malibu Wagon Drag Car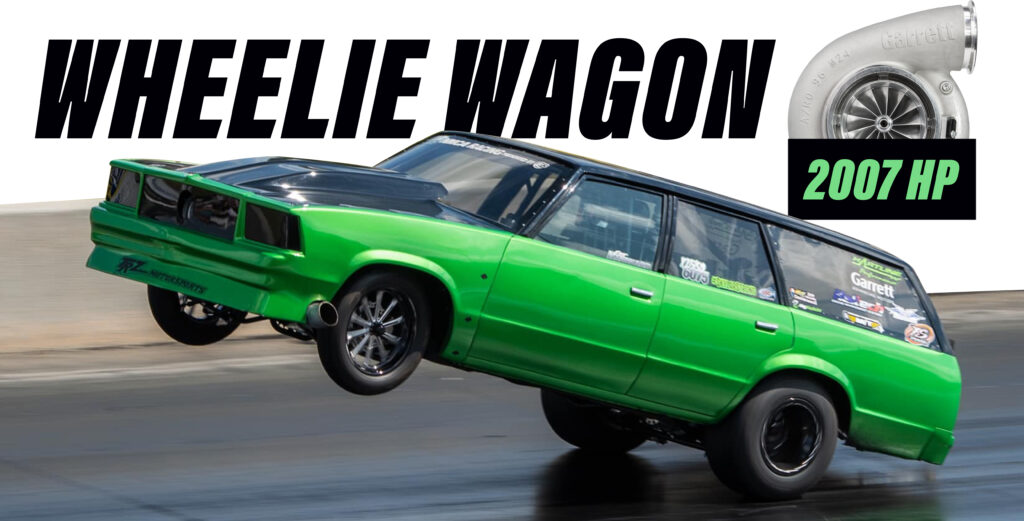 By Ainsley Jacobs
Eric Kenward's 2,000+ horsepower Chevy Malibu drag car is known as the "Wheelie Wagon" and is boosted by Garrett turbo power.
With a turbocharged combination, Kenward won the NMCA Edelbrock Xtreme Street championship title in 2016 and also the prestigious World Cup Finals: Import vs Domestic race that same year. He later switched to a supercharger setup, but returned to his roots not long after with a Garrett turbo under the hood of his 1979 Chevy Malibu wagon. Kenward's drag car, more commonly known as the "Wheelie Wagon," is one of the baddest G-body platforms in all of radial tire racing. Over the years, Kenward has competed at some of the most prestigious events all over the country and done so with tremendous success.
Growing up in Michigan, he was surrounded by horsepower and a racing-addicted family. Eventually, Kenward moved to Florida and opened his own shop, Eric's Automotive Service in Vero Beach while also operating under the Eric Kenward Racing umbrella. Now, he runs his menacing Malibu in both X275 and NMCA Street Outlaw trim and is a big name in small tire drag racing. As a multi-time champion, Kenward knows what it takes to get the win and he also knows what brands he can trust to help him achieve his goals. When it comes to horsepower, Kenward has a longstanding relationship with both Tim Eichhorn at MPR Racing Engines and Garrett.
Under the hood of the G-body wagon, Kenward has placed an alcohol-fueled MPR-built 365 cubic inch small block Chevy engine stuffed with Diamond pistons and topped with Brodix 23-degree heads machined by EKR and a Wilson Manifolds intake. Backing the engine is a two-speed Turbo 400 transmission from FTI Performance and a billet torque converter while a Haltech Elite 2500T EFI system controls it all.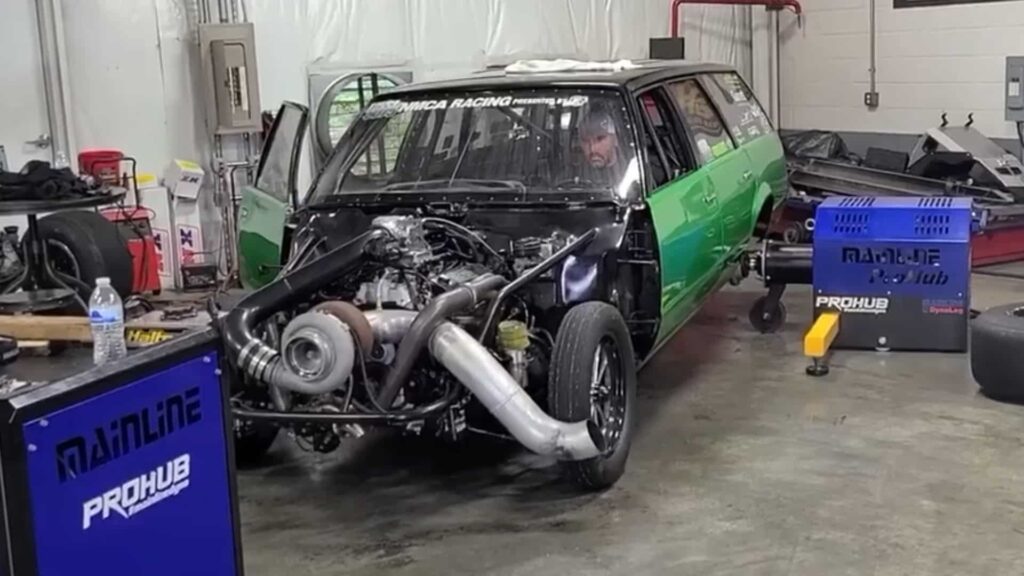 Needing to meet the X275 class rules, Kenward was careful to select a turbo that offered the best performance possible. He ultimately chose an 88mm GTX5533R Gen II Garrett turbo for the system which he built and fabricated in-house using tubing, V-band clamps, and other componentry from Race Part Solutions. TRZ Motorsports' suspension components can be fount from front to back under the Wheelie Wagon, which hooks at the hit with a stock-style setup that's complimented with AFCO by Menscer Motorsports shocks and struts.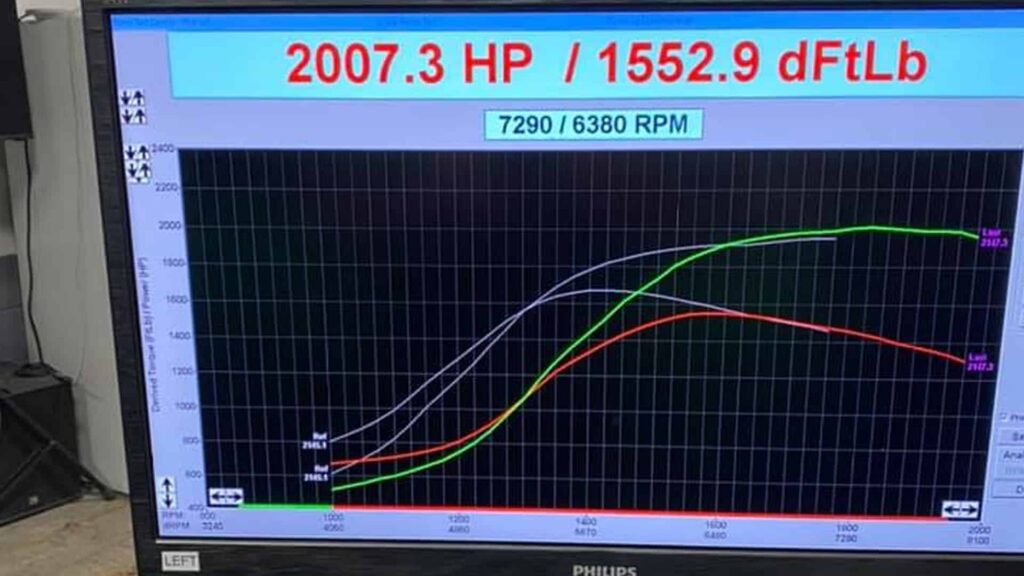 RC Components wheels are shrouded in the quintessential rubber of small tire drag radial racing, Mickey Thompson's D.O.T.-approved ET Street Radial Pro 275/60R15 stickies, and perfectly frame the TBM brakes. On the Mainline hub dyno at Haltech's facility and with Kenward tuning the system, the Eric Kenward Racing and Garrett turbocharged X275 Malibu pumped out a whopping 2,007 horsepower. In the insanely competitive world of X275 racing, which is a heads-up, eighth-mile class designed for single power adder small block and big block combinations, Kenward has run a personal best elapsed time of 4.38-seconds at 166 mph at a weight of 3,125-pounds. In the quarter-mile at 2,875-pounds, however, the Wheelie Wagon has gone as quick as 6.91-seconds at 199 mph.
Despite his love of racing and his competitive endeavors, Kenward always takes care to put his customers first and loves sharing his knowledge and skill to help them achieve their own Garrett-boosted dreams.
https://www.facebook.com/wheelie.wagon.3/posts/1727829704073309
VEHICLE: 1979 Chevrolet Malibu wagon
ENGINE: MPR Racing Engines 365 ci small block Chevy
TURBO: Garrett 88mm X275-legal turbocharger
TRANSMISSION: FTI 2-speed Turbo 400
POWER: 2,007
USED FOR: Drag Racing