October 13, 2020
Bruno Massel: NHRA 101 Turbos In Drag Racing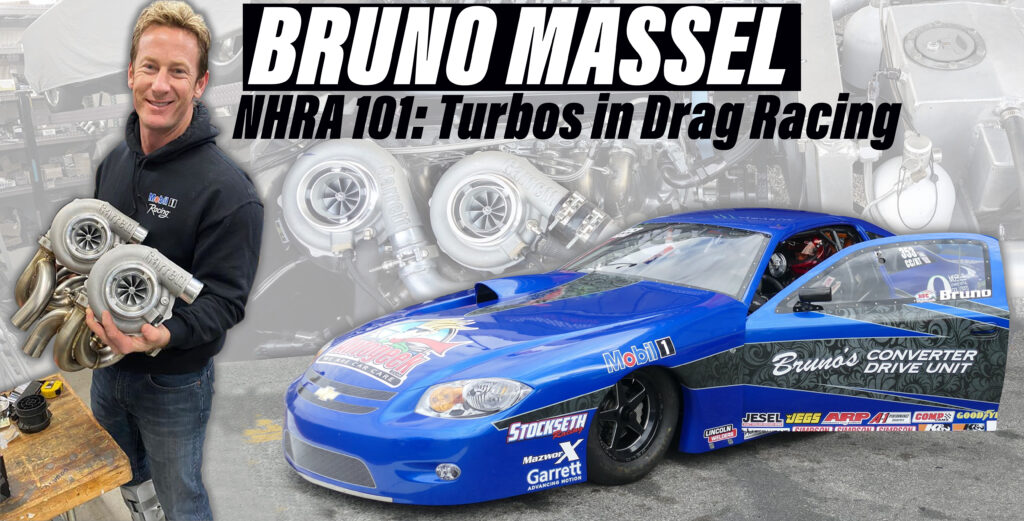 Bruno Massel is known for many things automotive related, and among those he is a commentator for Fox and NHRA Drag Racing, Discovery's Garage Squad and TruckU, but in this special interview we get a closer look at his NHRA Competition Eliminator drag car. Bruno talks about how the twin turbo system works on his 3.0L 2JZ engine. This unique setup features two Garrett G30-770 turbochargers when combined help the engine make upwards of 1400 horsepower! The billet 2JZ engine, manufactured by Mazworx can take all the boost feed to it through the Plazma Man intake manifold. Hyperaktive dialed in all the boost and fuel with a new ecu tune to help Bruno make a 7.07 second 194 MPH 1/4 mile pass!
Listen To The Car Scream Down The Track
Up Close Look At The Engine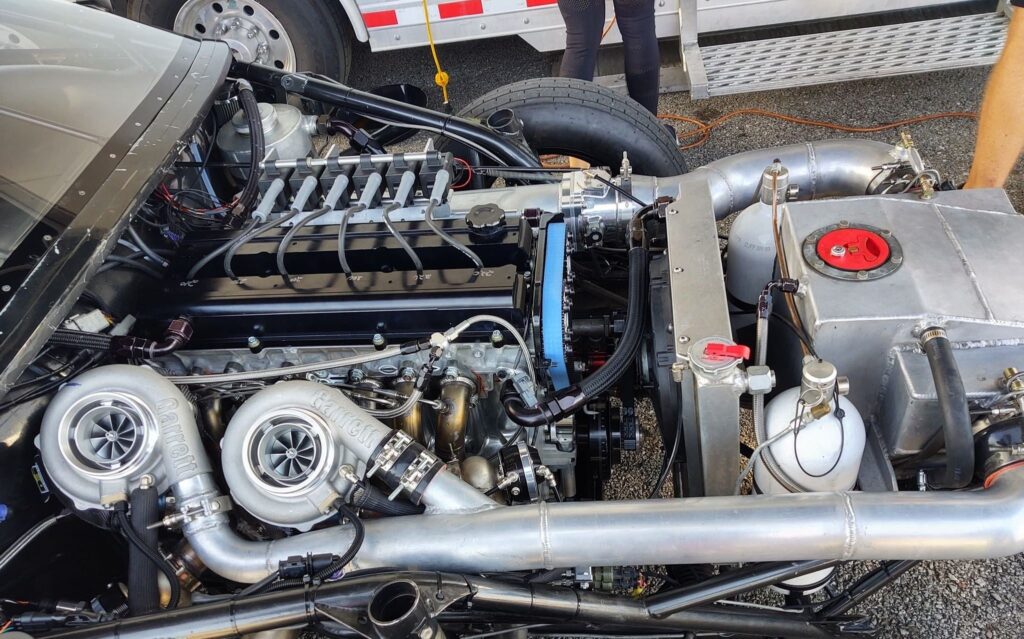 The 3.0L billet engine block is manufactured by Mazworx, an engineering and performance company based out of Sanford, FL. If you follow the charge tube from the G30-770 turbos to the front of the chassis you can see a massive air-to-liquid intercooler that cools the boosted air, making it more dense, just before it enters the intake manifold and engine. This is a fantastic engine and turbo combination that makes upwards of 1400 horsepower!
Like and Follow Bruno on social media for more racing updates
Facebook
Instagram