April 12, 2022
Big Grip and Big Power for This Monstrous Garrett Turbo Time Attack C6 Corvette Z06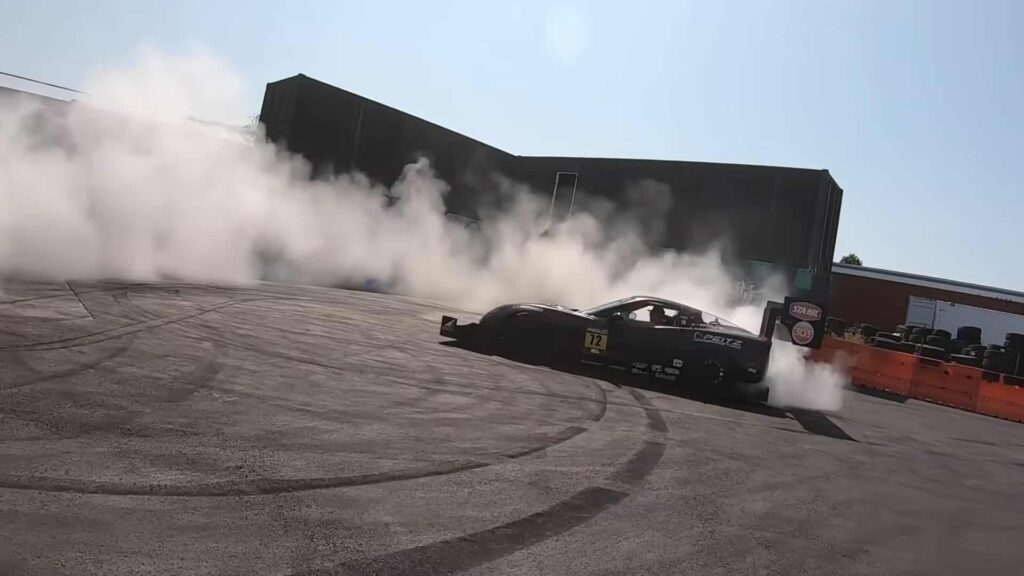 By Ainsley Jacobs
Monster power thanks to twin Garrett turbos and monster grip put Feras Qartoumy's Time Attack C6 Corvette Z06 on the podium.
Massive aero, monster grip, humongous power, and a wicked intimidation factor all add up to a winning combination for Feras Qartoumy and his 1,200-horsepower twin turbo Time Attack Corvette Z06.
Setting insane lap times on a road course requires a tremendous amount of grip, and Qartoumy's C6 Corvette has so much downforce that it practically makes its own gravity. Thanks to the jaw-dropping active aerodynamics package from Affinity Aero, the car produced a whopping 3,260-pounds of downforce when tested at 160 mph.
The massive lip up front looks like it's about to scoop up anything in its way but is strong enough to support the weight of four grown men standing on it. In the rear, the drag reduction system (DRS) wing works as an air brake when the second element is activated by the air shocks filling up, then re-opens as the killer Corvette picks up speed again.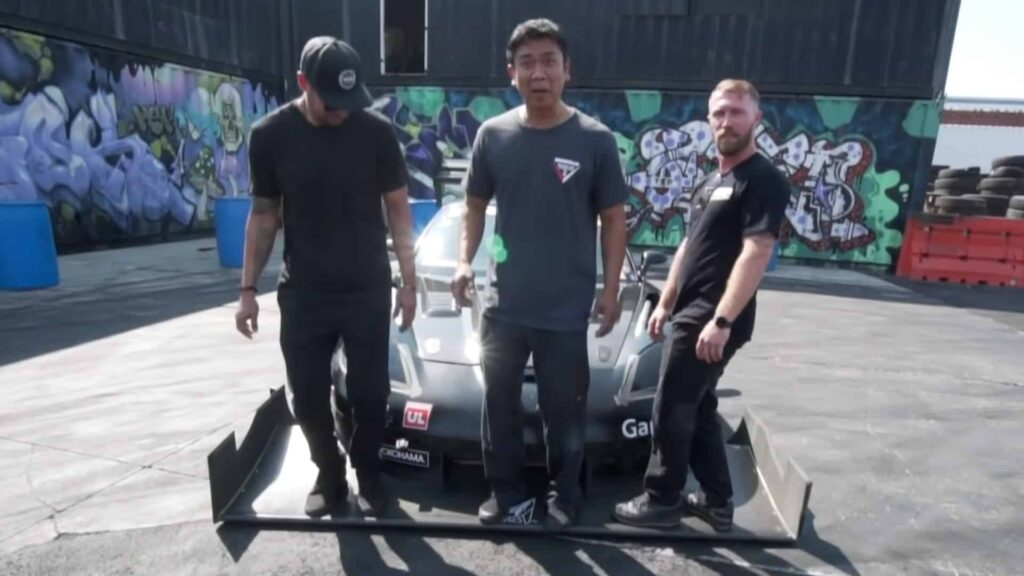 Suction cup-like stickability means nothing, though, without proper power to apply it. So, Qartoumy turned to the drag racing experts at Late Model Engines to assemble a 7-liter (427 ci) LS7-based powerplant complete with Darton sleeves, Brodix BR7 heads, Wiseco pistons, a Callies crankshaft, and more.
Qartoumy ran the wicked Corvette in a naturally aspirated configuration at first but soon upgraded it to a twin turbo configuration utilizing two of Garrett's G35-900 turbochargers. Mounted just behind each of the front wheels for maximum cool points, the Garrett G-Series turbos were fitted with 1.01 A/R turbine housings with V-band inlets and outlets and flow compressed air through a matching Garrett front-mount intercooler.
Although it's more than capable of putting out 2,000 horsepower, Qartoumy kept his LME-built LS engine at a more conservative supply level of around 900 horses with a mild tune up in the MoTeC engine management system – but a quick turn of the boost controller knob can effortlessly ramp that up to 1,200 and beyond on demand.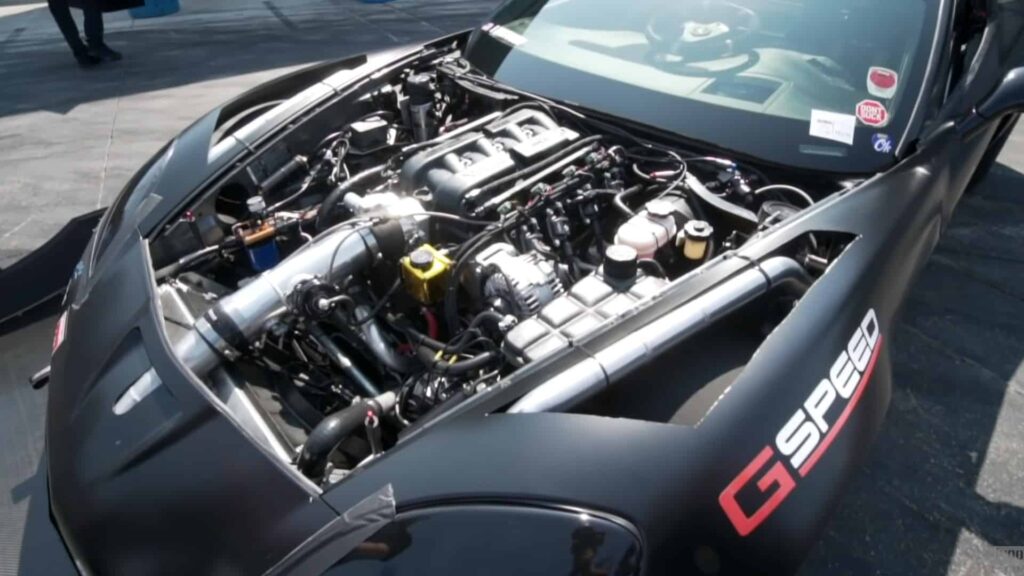 On track, Qartoumy has already maxed out the PPG 6-speed sequential gearbox as he reaches the rev limiter at 180 mph on 28" tall tires. He often pushes the V8 engine's revs up to the 8,000 mark – not necessarily to make more power, but to improve overall driveability.
While racing at the famous Circuit of the Americas course in Texas in 2020, Qartoumy easily won his Global Time Attack Super Lap Battle class outright and went on to many more wins and successes. Competing in GTA as well as Grid Life, his grip-hungry beast has obliterated the competition multiple times over by setting an impressive eight records and earning more podium placings.
With its American muscle under the hood, twin Garrett turbos whistling proudly, and threatening whine of the transmission's straight-cut gears, Qartoumy has built an epic Time Attack Corvette Z06 that sounds like the apocalypse is near when it's running and still looks terrifyingly fast even when it's sitting still.
VEHICLE: C6 2008 Chevrolet Corvette Z06
ENGINE: Late Model Engines LS7
TURBO: Garrett G35-900 twin turbochargers
TRANSMISSION: PPG 6-speed sequential transmission
POWER: 1,200+
USED FOR: time attack