In the commercial diesel arena, turbochargers were soon to be adopted by Deere farm tractors. The Garrett® TO4 model found its way into more and more commercial diesel applications as engine manufacturers recognized the mutual benefits of better performance, greater torque and improved fuel efficiency. By the mid 1970s the mass-market turbo era for trucks was well underway – 30 years on and just about every commercial diesel vehicle is equipped with more and more sophisticated turbochargers. For passenger cars, the 1970s proved to be a turning point for the turbo industry. The Porsche 911 Turbo (KKK turbo with Garrett® wastegate) was unveiled in 1975, but it was in 1977 that the Saab 99 brought the benefits of turbo technology to a wider audience with a 2 liter turbocharged gasoline car that achieved the same level of performance as a normally-aspirated 3 liter engine. This was soon followed by the Mercedes 300 Turbo Diesel, which offered car drivers fuel efficiency and impressive driveability. Buick then announced that the 1978 Buick Regal and Le Sabre sports coupes would be turbocharged.
Over the next 20 years, manufacturers launched model after model of increasingly sophisticated turbocharged passenger cars. Ironically, although the technology was given impetus in the US, the turbo was to have its greatest impact on passenger cars in Europe, where more than 50% of passenger cars are now turbocharged. Today, manufacturers around the world look to the technology to help deliver fuel efficiency and to meet the increasingly demanding emissions standards being applied in the US, Europe and Asia.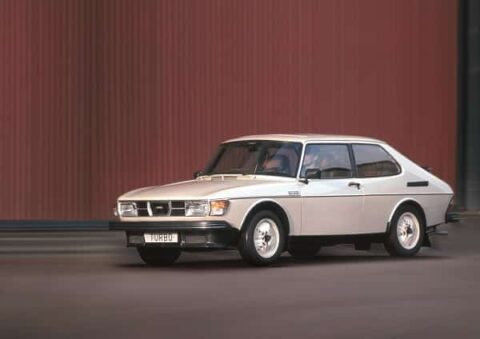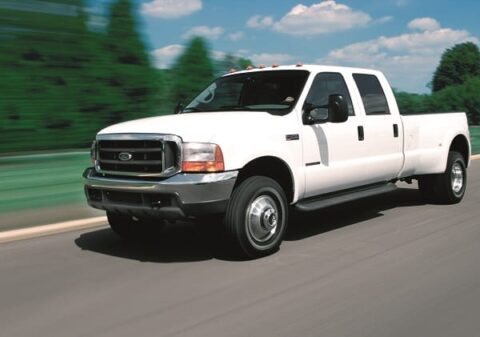 Turbo heritage
Innovation timeline
The story of Garrett turbo technology charts some of the most significant moments in automotive history.
2010 – Present
2018:
Electrified boosting concept launched for 48-volt electrical system, increasing engine power and torque plus energy recuperation.
2018:
next generation cybersecurity solution for vehicle system communications and external cellular and satellite connectivity previewed in Detroit.
2017:
third generation twin-scroll gasoline turbocharger launched for 4-cylinder engines from 1.5 liters, increasing power from 90kW/L to more than 100kW/L and torque from 175Nm/L to more than 200 Nm/L over predecessor technology.
2017:
compact 'side-by-side' TwoStage Wastegate-VNT diesel turbocharger with electric actuation unveiled for Opel Astra 1.6L engine, offering faster response, up to 17 percent increased power density and 10 percent torque gain, with reduction in NOx by up to 20 percent and CO2 emissions by 10 percent over industry standards.
2017:
Garrett turbo technology records 18th consecutive victory at the famed 24 Hours of Le Mans endurance race, helping Porsche Motorsport LMP Team to its third consecutive win.
2017:
Automotive News PACE "Innovation Partnership Award" with Volkswagen for the gasoline Variable Nozzle Turbine (VNT), helping VW achieve cost-effective best-in-class fuel economy and carbon dioxide emissions (108g/km) for a 1,250 kg vehicle through a variable geometry turbine stage matched to a 1.5L Miller cycle engine.
2016:
TwoStage Electric Compressor for fuel cell powertrains unveiled for Honda Motor Company's hydrogen-powered Clarity Fuel Cell vehicle, applying oil-free air foil bearing technology to advance zero emissions vehicles.
2015:
Garrett partners with Scuderia Ferrari in F1, developing one of its most efficient turbocharger applications ever, enabling the 1.6L V6 engine to produce power equivalent to a turbocharged 16L commercial vehicle engine at a fraction of the size.
2014:
Winner of "Green Innovation" for the "Monoblock Wastegate" design chosen by PSA for a new downsized 1.2L engine to replace its 1.6L four-cylinder engine, applying computational fluid dynamics and finite element analysis to optimise system performance.
2012:
GTD, the latest VNT™ generation, launched on a large number of EU6 applications globally, covering the full spectrum of engine displacements.
2012:
Gasoline DualBoost introduced – an industry-first turbo using an axial turbine more commonly found in aerospace applications, coupled with a dual-sided compressor.
2011:
The 2011 Range Rover TDV8 incorporates the world's first TwoStage Parallel Sequential system on a V8 diesel engine.
2011:
John Deere Power Systems introduces its 9L off-highway engines with the second generation VNT DutyDrive turbo paired for the first time with electro-hydraulic actuation as part of a TwoStage system.
2011:
The world's first ball bearing turbo designed for the premium diesel segment launched on Daimler's new 3.0L V6 engine.
2000 – 2010
2010:
VNT DualBoost turbo with ball bearing launched on Ford F250/350 diesel trucks.
2010:
Honeywell gasoline turbo becomes the first to boost Fiat MultiAir 1.4L engine.
2010:
Honeywell extends the reach of its ball bearing technologies from racing and heavy-duty commercial vehicles to premium cars, light-duty diesel trucks, and medium-duty commercial vehicles.
2010:
Garrett equips the smallest turbo diesel 2-cylinder engine in a key application in India.
2010:
Honeywell boosts the world's most fuel efficient five-seater passenger car – the VW Polo BlueMotion 1.2L diesel, delivering an industry-leading 87g/km CO2 rating.
2010:
Honeywell boosts the 2011 Chevy Cruze, which delivers a class-leading 42 mpg highway rating.
2009:
Innovative TwoStage Parallel turbo system boosts one of the most talked-about cars of the year – the Jaguar XF
2008:
BMW X-6 ActiveHybrid, the world's first turbo gasoline-electric hybrid, boosted by Garrett technology
2008:
Garrett boosts Ford Motor Company's break-through EcoBoost engine on the Lincoln MKS – proving the viability of engine downsizing through turbocharging and heralding a new turbo era in the US.
2007:
Honeywell turbocharges Mercedes E320 Bluetech, a clean diesel engine for US market.
2006:
World first TwoStage Parallel turbo makes its debut on PSA group's Peugeot 407 and 607, and the Citroen C5 and C6.
2004:
The BMW Series 1 is unveiled with the third generation VNT™ technology.
2002:
International adopts GT37 AVNT for Ford Power Stroke engines for F250 and F350.
2000:
Smart introduces diesel and gasoline turbo engines from 0.6L, using Garrett's micro turbo with patented integral bearing design in the gasoline engine.
2000:
Double Axle VNT or VNT DutyDrive turbos are introduced on the DDC series 50 bus engines.
1990 – 2000
1999:
BMW incorporates Rotary Electric Actuator (REA) technology in its diesel turbo V8 engine for the 7 series.
1998:
VW Golf and Audi A4 are the launch cars for the second generation VNT™ technology.
1997:
The first ball bearing turbo for commercial diesel vehicles makes its debut on Nissan Diesel PF6T engine.
1995:
The TDI revolution begins, with Garrett's VNT™ Multivane transforming the Volkswagen-Audi 1.9L direct injection diesel engine.
1991:
Fiat puts a VNT™ turbo in the Croma, matching it to a 1.9L direct injection diesel engine.
1990:
The intercooled Chrysler Dodge Daytona Shelby Turbo-Z is the first car to utilize VNT turbocharger with electronic boost control.
1954 – 1989
1989:
Nissan Diesel adopts Garrett technology as the world's first VNT volume production turbo on its 12.6L for heavy-duty trucks.
1988:
Nissan Motors introduces the Honeywell Garrett ball bearing T2 on its gasoline engine for its Silvia model.
1982:
Rolls Royce launches the first Bentley Mulsanne Turbo – a 6.75L gasoline engine using a single Honeywell Garrett T04B turbocharger together with a Normalair-Garrett separate wastegate.
1978:
The Daimler Benz Mercedes 300 Turbo Diesel launched with wastegate turbo.
1978:
Buick begins production of world's first V6 turbocharged car, boosted by Garrett.
1977:
Renault ushers in the turbo era of Formula One, with Garrett boosting the first car to race with a turbocharged 1.5L engine.
1968:
Bobby Unser is the first winner of the Indianapolis 500 in a turbocharged car, with Garrett boosting the 2.75L Offenhauser.
1967:
Deere farm tractors select Garrett T04 turbochargers – the entire tractor industry soon follows.
1962:
Oldsmobile Jetfire Turbo Rocket, fitted with Garrett T05 with integrated wastegate turbo, is the first turbocharged production passenger car.
1954:
The Caterpillar D9 crawler tractor, using Garrett technology, becomes the first American production turbocharged diesel vehicle.
The first turbocharged spark ignition engines qualified for the Indianapolis 500 in 1966, when three 2.75 liter 4-cylinder Offenhauser engines with Garrett® TE06 turbochargers made the starting lineup.
Two years later in 1968, Bobby Unser became the first to win the Indy 500 with a turbocharged spark ignition engine.