F-150 | Expedition | Navigator 3.5L (2011 – 2017)
POWERMAX™ PERFORMANCE TURBOCHARGER UPGRADE
2011 – 2017 Ford 3.5L EcoBoost Engine Platforms: F-150 | Expedition | Navigator
PowerMax™ direct fit performance turbocharger kits are engineered for enthusiasts that want increased engine performance while maintaining OEM direct fitment. With professional engine calibration and tuning, the optimized compressor aero will increase flow and outperform the stock turbocharger.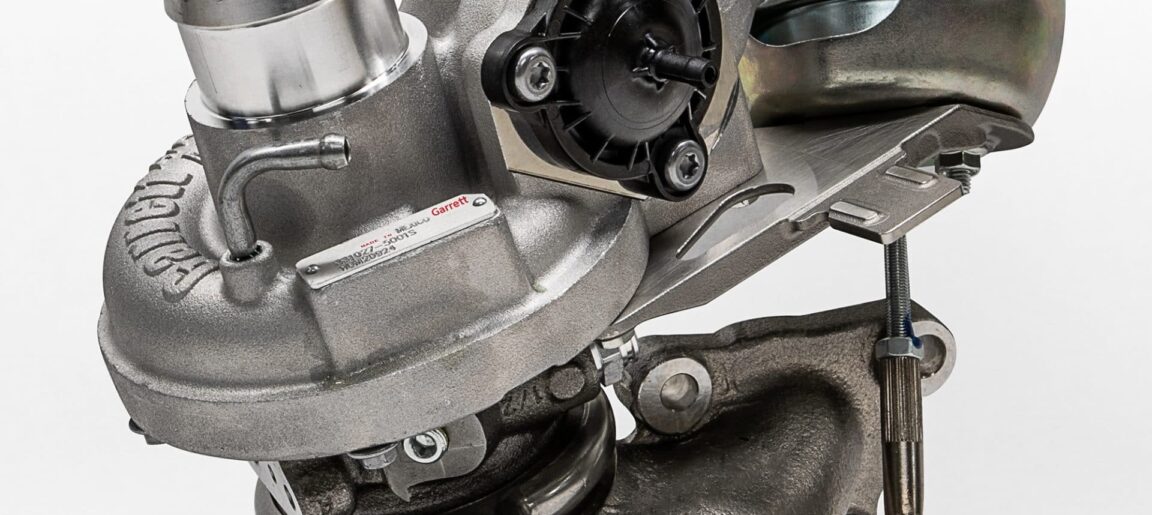 2011 – 2017 Ford 3.5L EcoBoost: F-150 | Expedition | Navigator
The Garrett PowerMax™ turbocharger upgrade for the Ford 3.5L EcoBoost engine platform is engineered to increase engine performance capability while maintaining OEM installation specifications. This direct drop-in stage 1 upgrade provides 22% more flow than OEM and will support up to 300HP* from each turbo. Improvements in efficiency and flow can be attributed to the light weight forged fully-machined compressor wheel. Boost response of this PowerMax turbocharger compared to OEM has not been tested. This turbocharger kit comes fully assembled and calibrated and is outline interchangeable with the OE hardware to ensure a perfect fit every time. Contact your local authorized Garrett® distributor for additional information and pricing.
3.5L EcoBoost: F-150
Compressor Map
The latest Garrett technologies featuring many advanced features.
Compressor Map Comparison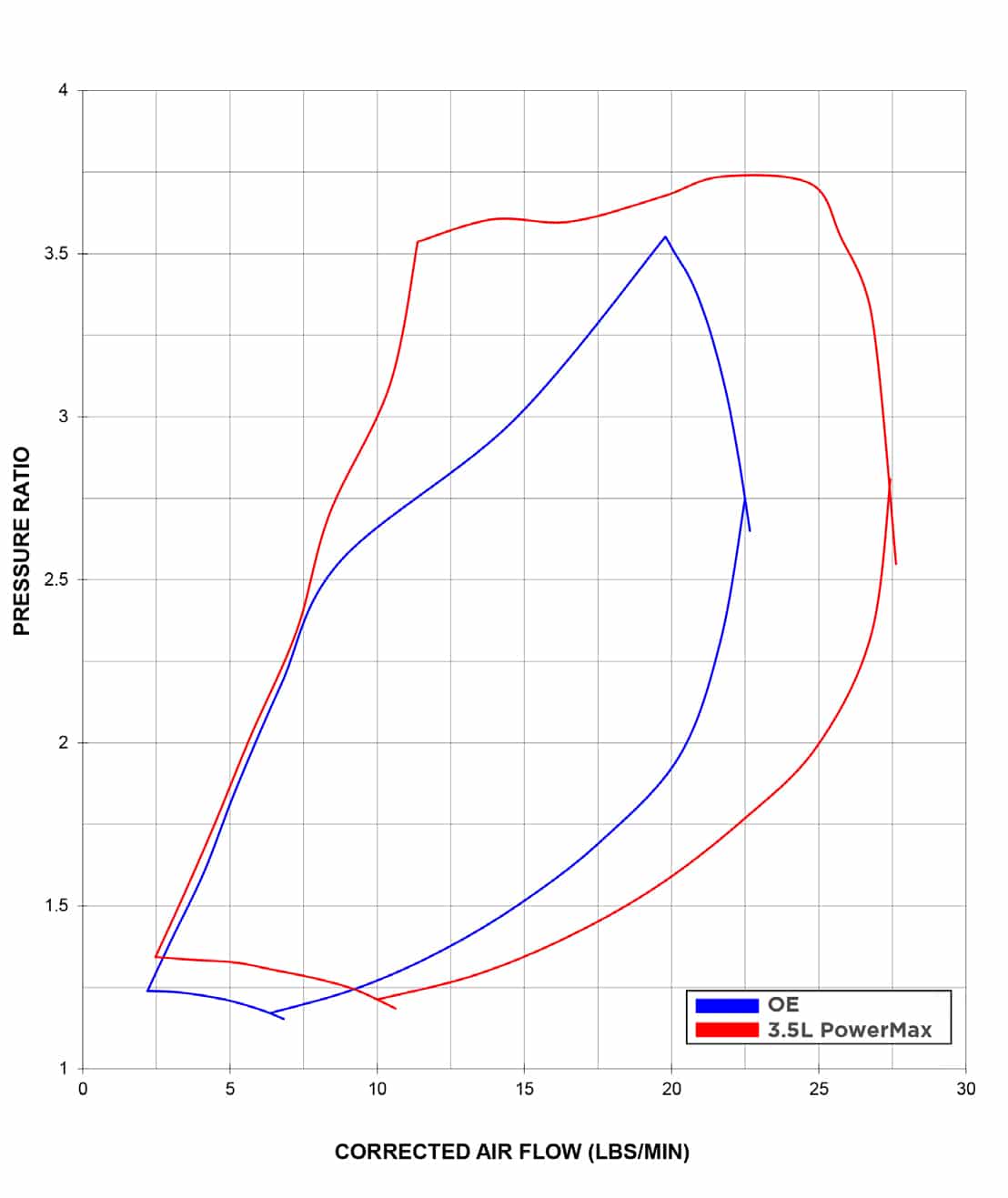 | Make | Model | Year | Engine | OEM PN | PowerMax PN | Notes: |
| --- | --- | --- | --- | --- | --- | --- |
| Ford | F-150 | 2011-2012 | 3.5L EcoBoost | CL32-6K682-A | 881027-5001S | Left Turbocharger |
| Ford | F-150 | 2011-2012 | 3.5L EcoBoost | CL32-6K682-B | 881028-5001S | Right Turbocharger |
| Ford | F-150 | 2013-2017 | 3.5L EcoBoost | DL32-6K682-E | 881027-5002S | Left Turbocharger |
| Ford | F-150 | 2011-2012 | 3.5L EcoBoost | CL32-6K682-F | 881028-5002S | Right Turbocharger |
| Ford | Expedition | 2015-2017 | 3.5L EcoBoost | DL32-6K682-E | 881027-5002S | Left Turbocharger |
| Ford | Expedition | 2015-2017 | 3.5L EcoBoost | DL32-6K682-F | 881028-5002S | Right Turbocharger |
| Lincoln | Navigator | 2015-2017 | 3.5L EcoBoost | DL32-6K682-E | 881027-5002S | Left Turbocharger |
| Lincoln | Navigator | 2015-2017 | 3.5L EcoBoost | DL32-6K682-F | 881028-5002S | Right Turbocharger |