April 13, 2022
YouTube's TJ Hunt Built a 500+ HP Garrett Turbocharged and 2JZ-Powered Nissan 350Z Drift Machine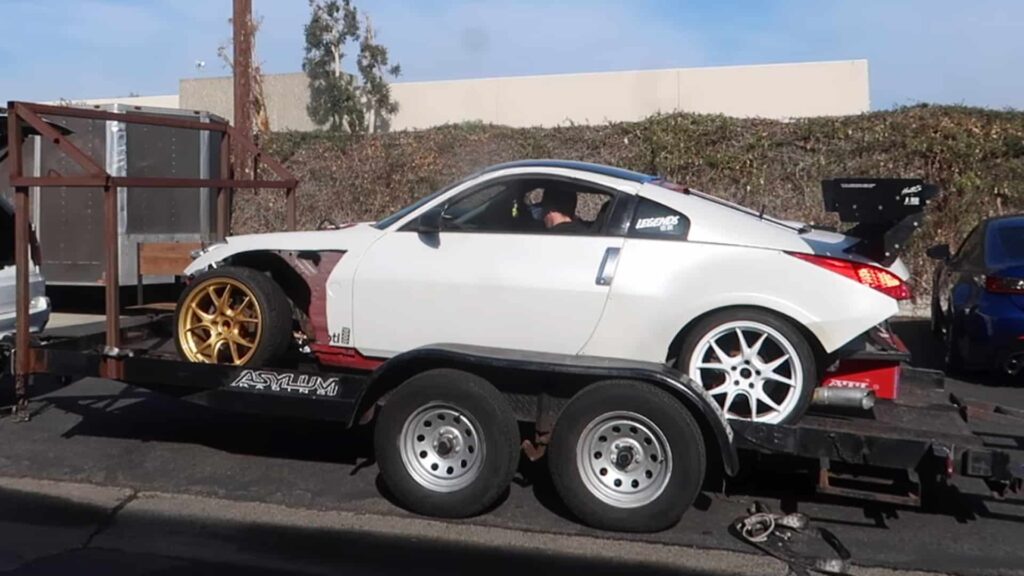 By Ainsley Jacobs
A Garrett turbocharged Toyota 2JZ engine powers this tire-shredding 2006 Nissan 350Z drift car, built by YouTube's TJ Hunt.
One of the first cars in his Hunt & Co. fleet, TJ Hunt bought his 2006 Nissan 350Z as a wreck and started building it to feature in his YouTube videos back in 2016. After tons of revisions, he ended up with a 500+ horsepower drift car powered by a Garrett turbocharged Toyota 2JZ engine.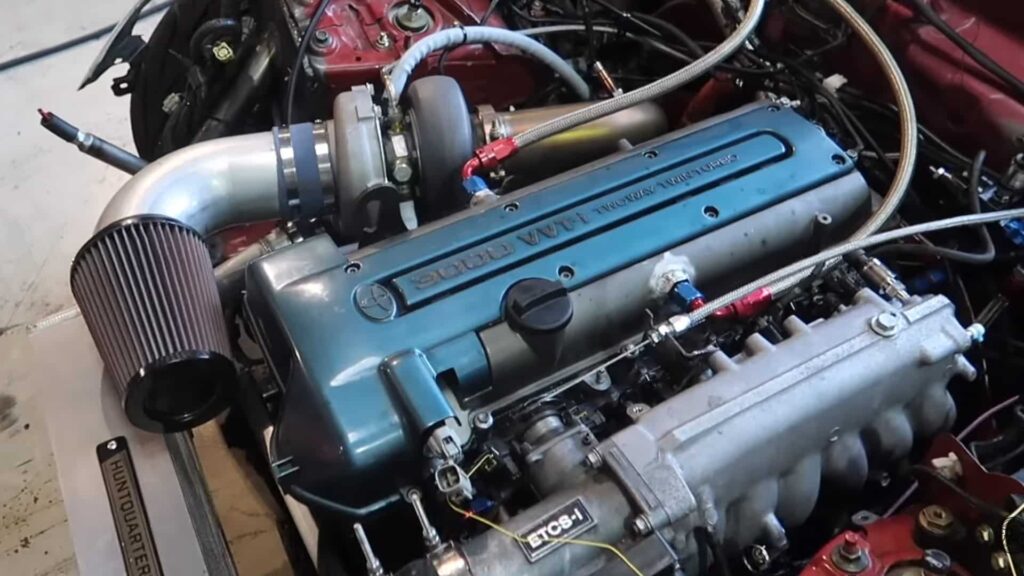 Starting with minor upgrades and snowballing to more substantial changes as the years progressed, Hunt's 350Z underwent a heart transplant to swap its factory Nissan 3.5-liter VQ35DE V6-engine to a stout Toyota 2JZ-GTE VVTi inline-6 powerplant instead. The transmission, too, was replaced with an over-the-top Samsonas sequential six-speed gearbox.
Knowing the 2JZ engine's ability to support tons of horsepower and its overall durability which would come in handy as Hunt pushed it to its limits, he paired the bullet with a Garrett GTX3576R Gen II turbocharger. The perfect choice for engines ranging in size from 2.0-liters to 4.5-liters and capable of offering up 750-horsepower, the mid-frame ball bearing Garrett turbo's aerodynamics feature an increased horsepower range and proved to be the perfect choice for Hunt's powerplant.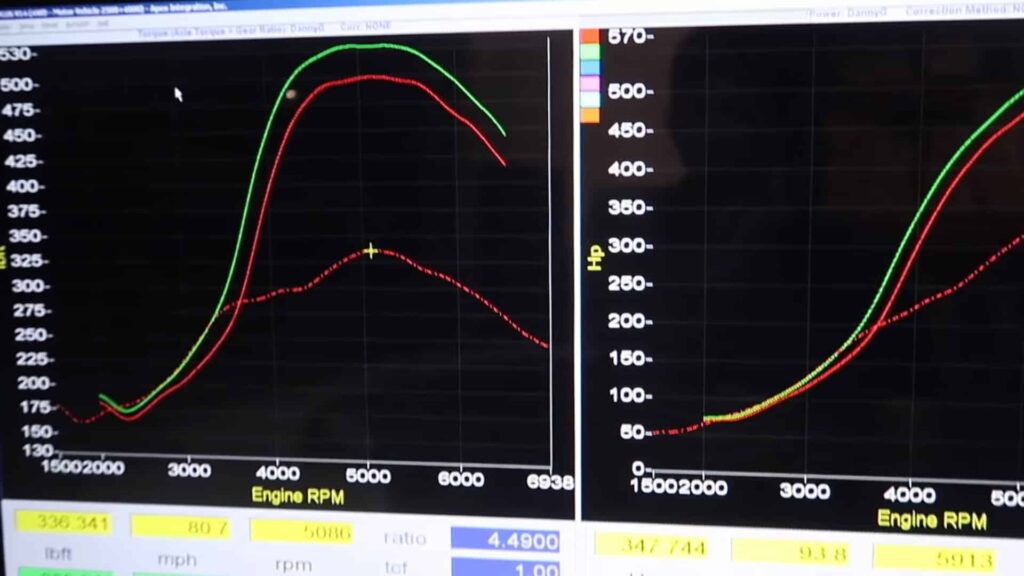 Nervous but excited to see what the combination could truly do, Hunt loaded up the Z33 chassis Nissan and headed over to the world-famous Japanese car builder known as A'PEXi's California-based shop. There, after some last-minute adjustments and buttoning up, the tank of 91-octane fuel was drained and replaced with E85 instead before the rear wheels hubs were bolted up to the dyno.
The boosted 350Z ran well and the power curve kept going up and up as the rear-mounted radiator with its CSF core and front-mount intercooler kept temperatures steady across the board. Similarly, the Garrett turbo did its job beyond expectations with quick spool and loads of low-end torque. By the end of the session, the car had produced a peak output of 564-horsepower and 528-torque.
Satisfied with performance, Hunt addressed every aspect of the Nissan 350Z's appearance so that it would be an Instagram-worthy stunner. From its Sparco steering wheel to the AEM CD-7 digital dash and even the painted roll cage, no detail was overlooked. Sitting center stage at the SEMA Show in 2021, Hunt unveiled the Nissan's latest look with a tasteful, vintage Valvoline-centric livery and classy white HRE wheels to match.
A project built purely for drifting and to entertain YouTube audiences, TJ Hunt's 2006 Nissan 350Z went from rags to riches and ended up making tons more horsepower than stock with its new Toyota 2JZ engine and Garrett GTX3576R Gen II turbo.
VEHICLE: 2006 Nissan 350Z
ENGINE: Toyota 2JZ-GTE VVTi
TURBO: Garrett GTX3576R Gen II turbocharger
TRANSMISSION: Samsonas sequential six-speed
POWER: 564
USED FOR: drift