April 7, 2020
World's First 1000 Horsepower AWD Billet 4 Rotor RX7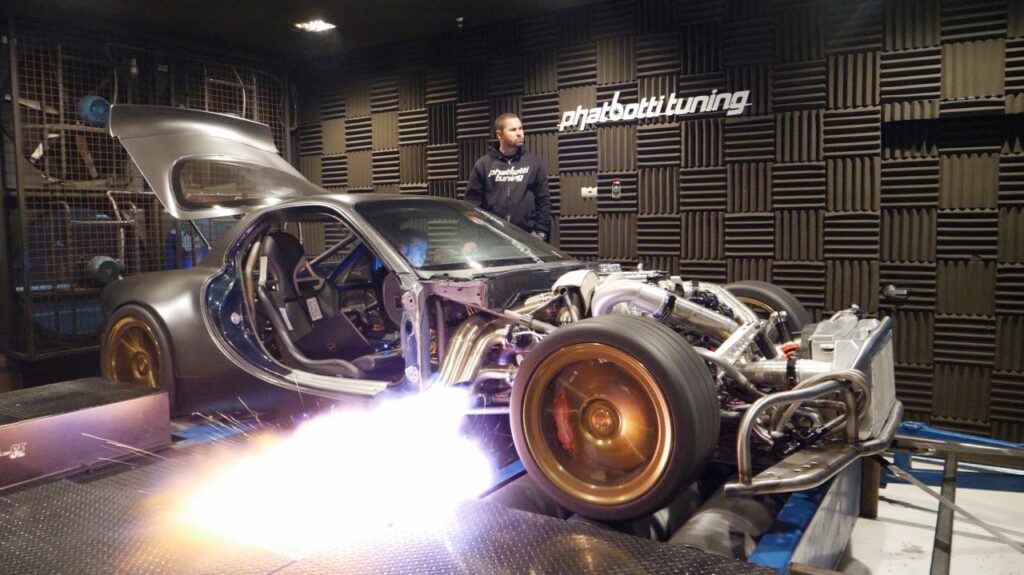 Rob Dahm has staked his claim and built the world's first 1000 horsepower AWD (all-wheel drive) billet 4 rotor RX7! Rob has been on a journey, a long one at that, to build this car and prove to himself and the naysayers that it is possible to make car dreams come true. The moment of truth stares Rob in the eyes as the car gets strapped to the dyno at Phatbotti Tuning with Elliot from Turblown Engineering behind the computer. 25 dyno pulls later, Dahm's 4 rotor engine surpassed the 4 digit mark and hit 1014 wheel horsepower and 786 lb-ft of torque at 7000 RPM.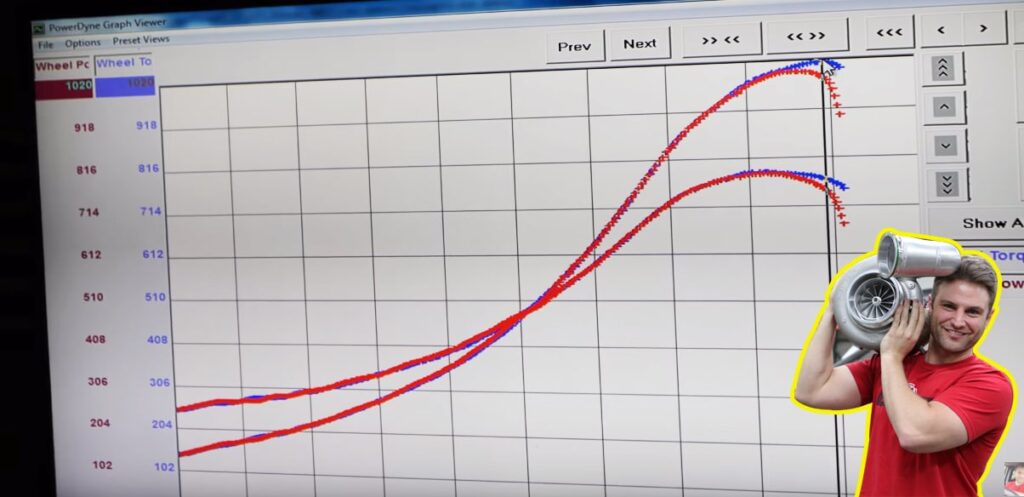 One thing to note is how well the engine and transmission combination has held together with multiple thousand horsepower dyno pulls. With a correction factor for all wheel drive (1014 x 1.2) the power going through the engine and trans is closer to 1220 horsepower! Not bad for an engine built by two guys in 3 days sitting on a stack of tires. The turbo used on Robs RX7 is the GTX5544R Gen II with the 106mm compressor wheel. After seeing the performance on the dyno we do think a smaller compressor option will provide all the air and boost the engine needs and could move the curve to the left to improve response.
Watch below and see Robs reaction as the car makes 1000 horsepower for the first time.
Who Is Rob Dahm