December 23, 2019
Ultra-Efficient Clean Diesel Platforms Can Benefit Greatly from Garrett's Downsized, High-Temperature VNT Boosting Technology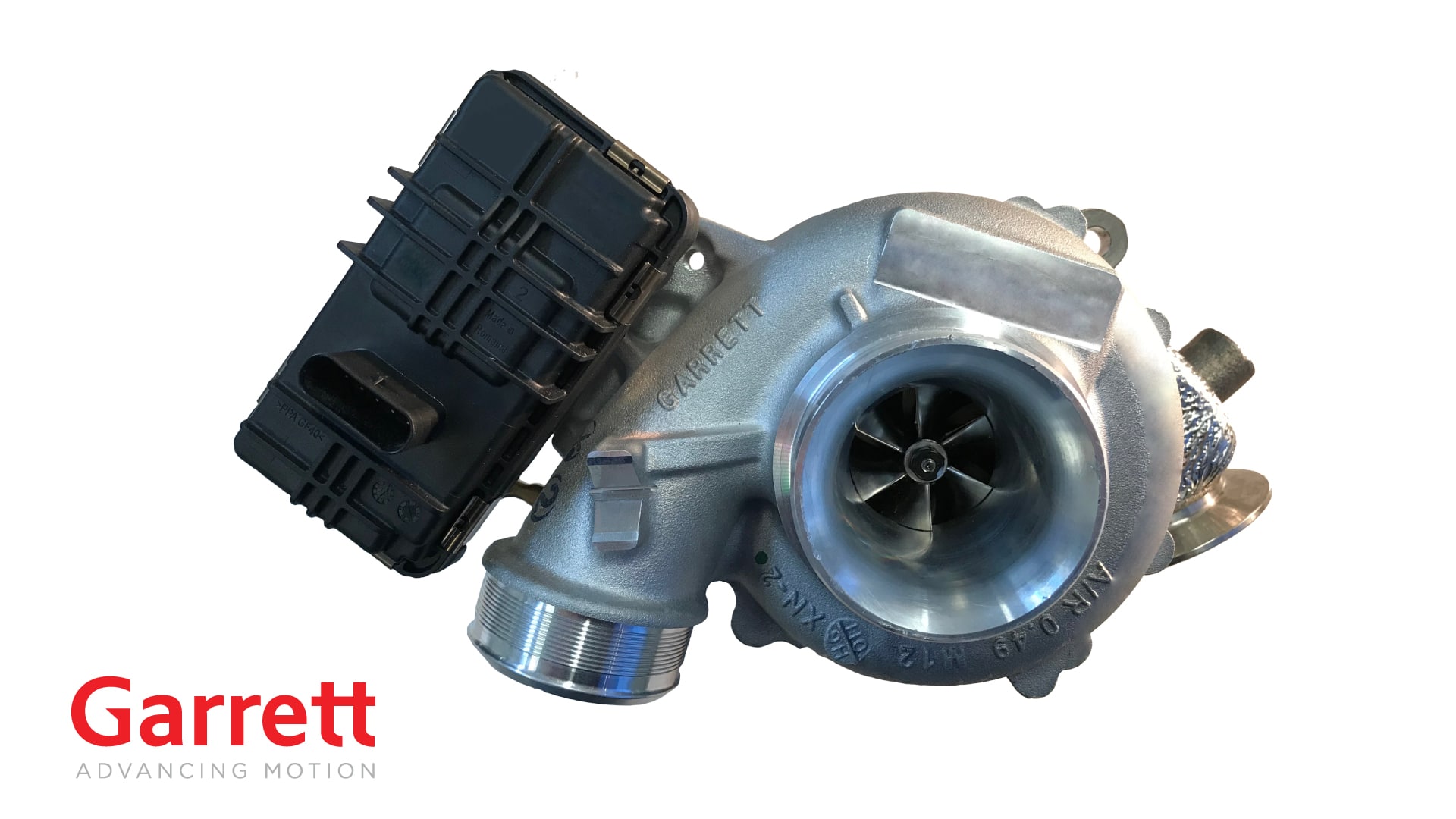 Garrett's sixth generation variable geometry turbo architecture (VNT) is helping auto manufacturers harness the performance potential of higher temperature diesel powertrains.
As OEMs seek ways to improve their vehicles and further excite consumers, many are optimizing the efficiency of the engine by using turbo platforms designed for 870°C versus the conventional 830°C. Garrett's latest VNT turbo advancements are boosting engine performance and delivering more power and better responsiveness, while improving fuel efficiency and reducing NOx.
The engines boosted by downsized Garrett VNT turbos are becoming extremely efficient as they are able to convert the thermodynamic energy in the exhaust gas into a driving experience which is an uncompromised blend of performance and fuel economy.
With its innovations in aerodynamics and ultra-efficient bearings, Garrett's latest turbo system enables +5% improvement in low-end torque in the new powertrain adopting such a strategy, leading to improved acceleration while also promoting more effective exhaust gas recirculation to reduce NOx. The result sets new benchmarks for power/efficiency ratio on single turbo configurations.
This engine concept is a key enabler in meeting ever-more stringent emissions standards while simultaneously enhancing performance. While turbocharging has long been central to engine downsizing, Garrett is now combining the company's high-volume production capabilities built across decades of Diesel applications with its high-temperature expertise built in Gasoline products to drive impressive efficiency and responsiveness benefits on this new class of cleaner, high-temperature Diesel engine.
Of course, higher temperatures provide technical challenges for complex turbo systems, but Garrett leverages deep knowledge and capability in aerodynamics, rotor-dynamics and material science to safeguard the performance and integrity of key components such as the VNT cartridge and turbine wheel.
The outcome is a smaller, more robust turbo package with the ability to deliver higher levels of low-end torque and transient behavior than ever before.
Learn more about Garrett VNT product lineup.