April 13, 2022
This Garrett Turbocharged Toyota Supra Giveaway Car from Motion Auto Made 400+ Horsepower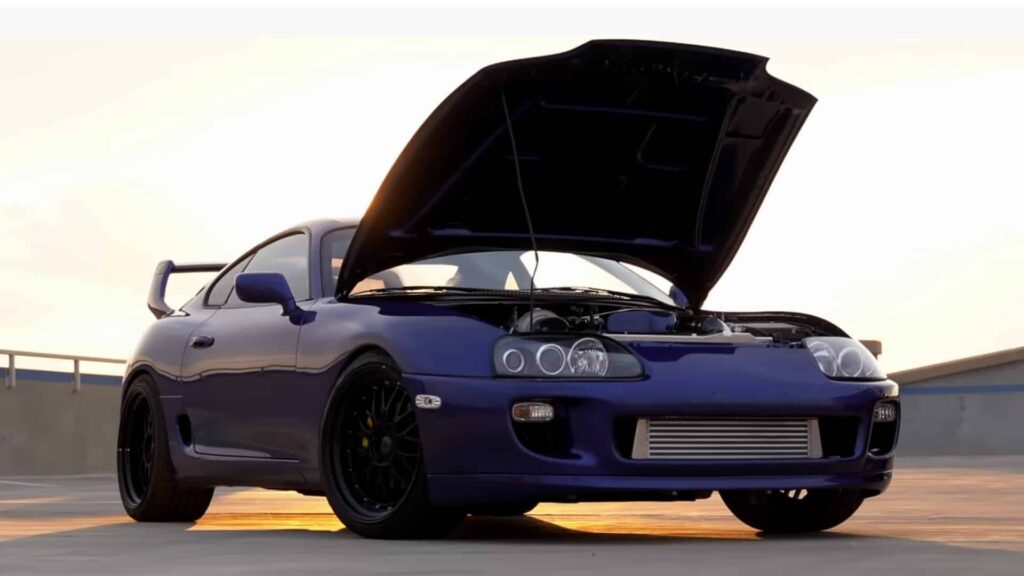 By Ainsley Jacobs
Given away to a lucky winner of Motion Auto's contest, this fun Toyota Supra street car was upgraded with a Garrett turbo.
There's something about the MK4 Toyota Supra that appeals to a wide variety of enthusiasts. Maybe it's the powerful potential of the 2JZ-GTE engine platform, maybe it's the car's streamlined Japanese muscle exterior, or maybe it's simply because it was the "hero car" in the first of the Fast & Furious franchise movies. Whatever the reason, the crew at Motion Auto made one lucky fan's dreams come true when they gave away a Garrett turbocharged 1995 Toyota Supra.
Motion Auto's giveaway program allows participants to enter to win many different project cars, and this Mark IV Supra was coupled with a cool $10,000 in cash in a contest that ended on June 21, 2021.
The build itself was fairly straightforward, as the crew wanted the winner to be able to hop in, turn the key, whack the throttle, and have fun.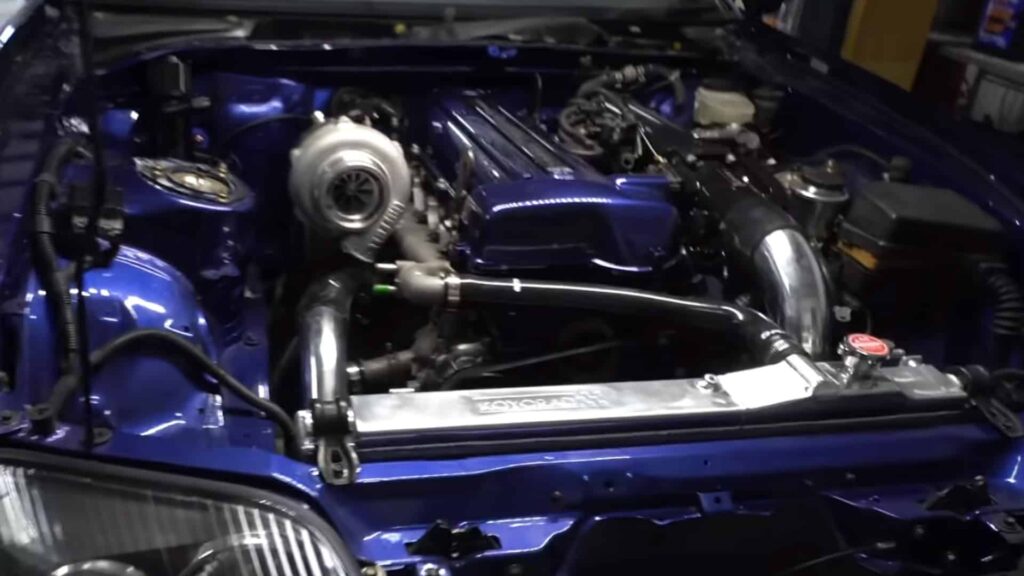 Toyota's 2JZ-GTE VVTI engine has been a legend in the automotive aftermarket since it was initially released, and Motion Auto wanted to maintain the factory-built reliability for the Supra's next owner while still amping up the excitement. To do so, a single Garrett GTX3076R Gen II turbo was added to replace the OEM twin turbo setup, then paired with a classic front mount intercooler to keep the charge air nice and cold.
The stock ECU, intake manifold, and injectors were left in place, however, Motion Auto did add a Walbro 255 liter/hour fuel pump to help fortify the flow and swapped the engine harness for a newer one from Wiring Specialties. Next, they enhanced the turbo system to utilize a Turbosmart 45mm wastegate and Innovate Motorsports SG-1 boost gauge, controller, and wideband failsafe in case the fun meter pegged a little too high.
On the SuperFlow dyno at Rowdy Performance in Colorado, the first pull on an 11 psi wastegate spring yielded 393 horsepower at a peak of 13.2 pounds of boost from the Garrett GTX3076R turbo. The wastegate was then changed to a 16 psi spring, and the next pull produced a whopping 427 horsepower at 16.7 psi.
Satisfied with the results, the 58,000-mile hard top Supra was sprayed with fresh royal sapphire pearl paint, enhanced with headlights and taillights from a newer 1998 model, then fitted with 19" staggered wheels, a 3" Invidia exhaust, and a Bluetooth stereo head unit to compliment the clean interior.
With its cool turbo noises and exhaust note, this well-mannered and super reliable street car not only turns heads at every stoplight, but it will definitely make the lucky winner and its new owner happy for years to come as they row gears through the gears.
VEHICLE: 1995 Toyota Supra
ENGINE: Toyota 2JZ-GTE VVTI
TURBO: Garrett GTX3076R Gen II turbo
TRANSMISSION: factory manual
POWER: 427
USED FOR: street car/daily driving