April 13, 2022
This 2JZ-Swapped S550 Ford Mustang Makes 550+ Horsepower With its Garrett Turbo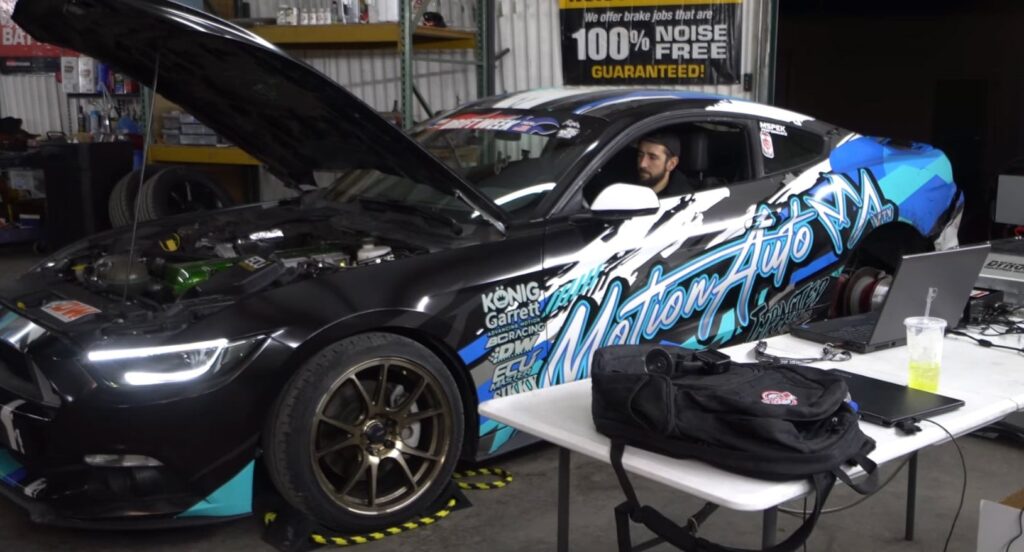 By Ainsley Jacobs
Motion Auto's crazy Toyota 2JZ-swapped S550 Ford Mustang drift car makes 550+ horsepower with a Garrett GTX3582R turbo.
With a penchant for putting together pretty rad project cars, Motion Auto's flagship shop car is a creative mashup of East meets West. Powered by Japan's finest – a Toyota 2JZ engine – the quintessential American muscle car takes the transplant one step further with the addition of a Garrett turbocharger.
Motion Auto's owner, Trevor Jameson, originally built the 2015 Ford Mustang to use as a drift car and stuffed a monster 2JZ-GTE VVI engine from a Japanese Toyota Aristo between its frame rails. To add even more uniqueness to the conversion, he backed the engine with a six-speed manual JK40C gearbox from a Nissan 370Z using a Collins adapter kit.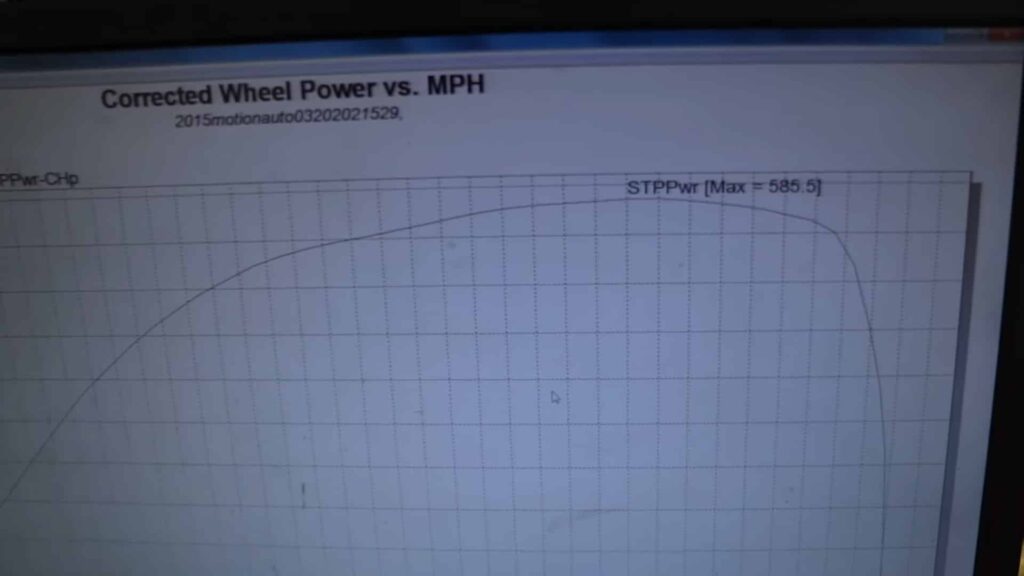 He took the Supra to MspeK Performance to hit the dyno for a tune up and made multiple pulls. Working the DeatschWerks 1,000 cc fuel injectors and twin DW400 fuel pumps to the max, the 2JZ performed well with its single Garrett GTX3076R Gen II turbo making plenty of power down low. However, Jameson wanted more than the 511-horsepower and 549-torque that the .82 A/R T4 turbine housing could flow, so he brought the pony car back to Motion Auto for a few more modifications.
A few months later, the S550 Mustang had been upgraded with the gift of a new, larger Garrett GTX3582R Gen II turbo and Jameson happily headed back to the dyno. This time, he visited his friend James at Build Tune Race to bolt on the Ford to the Dynocom hub dyno instead of a standard strap-down roller one.
After dialing in the ECUMaster EMU Black unit across several pulls and with E85 fuel in the tank, the Garrett turbo easily eclipsed Jameson's expectations when it delivered 588-horsepower and 633-torque at 30 psi of boost.
Capable of ten-second quarter-mile elapsed times and massive burnouts, this modern chassis is complete with independent rear suspension, a great differential, manual transmission, quick spooling Garrett turbo, and all the modern creature-comforts a driver could want. Motion Auto's take on an "American-made Supra" is truly an interesting blend of the best of both worlds.
VEHICLE: 2015 Ford Mustang
ENGINE: Toyota 2JZ-GTE VVTI
TURBO: Garrett GTX3582R Gen II turbo
TRANSMISSION: Nissan 370Z JK40C 6-speed manual
POWER: 585
USED FOR: drifting, burnouts