April 4, 2018
Single GT50R Wastegate Garrett turbo for NEW HOLLAND AGRICULTURE is setting up HARVESTING PERFORMANCE RECORD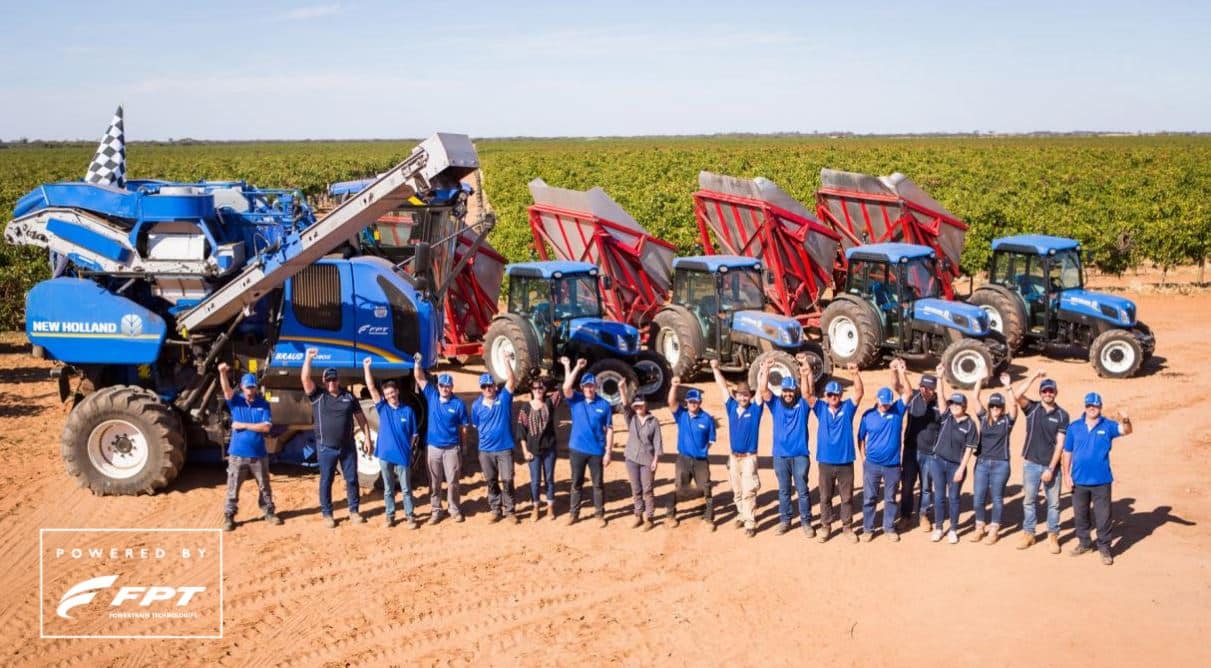 After the 439.97 tons of soybean harvested in last year's world record, FPT Industrial powers New Holland in achieving a new performance record.
How many tones of grapes can be harvested in eight hours? According to the latest test, the answer is 197.6 tones, corresponding to nearly 200,000 bottles of Shiraz wine.
This new benchmark was verified by certification company SGS and was established by FPT Industrial sister brand New Holland Agriculture using a new Braud 9090X harvester, powered by an FPT Industrial engine.
The performance test took place at the end of March in Waikerie, South Australia, on a 7- hectare Shiraz red-grape parcel. The fleet supporting the Braud 9090X comprised 5 New Holland T4.105F tractors and an Iveco Stralis 560 hp truck, all powered by FPT Industrial engines. The FPT Industrial NEF engine used by the Braud Grape Harvester has reliability proven by the more than 1.7 million units produced since 2011. The 175hp N67, 6-cylinder, second generation common rail engine delivers optimized combustion, a maximum torque of 773 Nm, and maximum sustainability, complying with Tier3 emissions standards.
The N67 is also best in class for oil change intervals – which are up to 600 hours – resulting in reduced vehicle downtime and improved productivity. The amount of grape collected in this 8-hour test also underlines an outstanding fuel economy: to harvest one tone of grape only 0.99 liters of fuel were used.
Garrett is the Commercial Vehicle Partner of Choice by driving customized Technology Solutions that provide end-customer value through superior Reliability, Performance, and Fuel Efficiency.