August 28, 2012
Rhys Millen Wins Formula Drift Round 6 Las Vegas
Rhys Millen Wins Formula Drift Round 6 Las Vegas Back 2 Back Years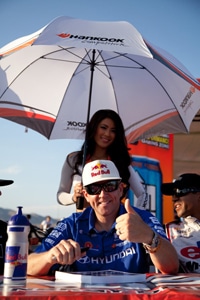 Rhys Millen Racing – Huntington Beach, CA – August 27, 2012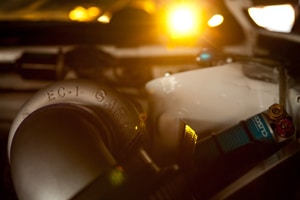 Rhys Millen Racing returns to Las Vegas, NV to defend last years win. After qualifying 2nd and flawless rounds, Millen in the Hyundai / Hankook / Pulse Genesis Coupe was victorious over fellow Hankook driver Fredric Aasbo.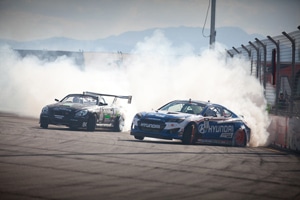 Millen now stands 3rd in overall points setting the stage for team RMR at a possible overall championship win.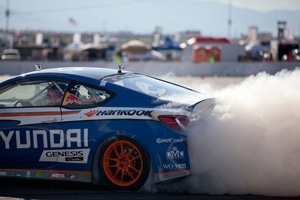 "It was an incredible victory for our entire crew at Rhys Millen Racing and Hankook.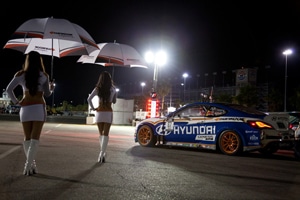 To come here from Pikes Peak in the exact same car in a different configuration and in a different driving style and to do it back to back," said Millen. (Read more about Pikes Peak Victory.)
Rare Las Vegas rain made for challenging conditions along with a new track configuration at the Las Vegas Motor Speedway.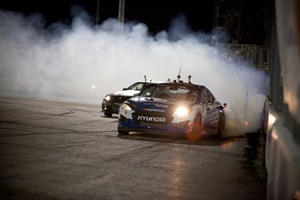 "This is a true drivers course and suits the car well and we were flawless all day long on these Hankook Tires."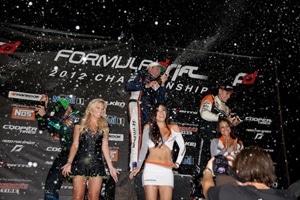 Rhys Millen Racing finial event in the Formula DRIFT Pro Championship Round 7: Title Fight is on October 12-13 at Irwindale Speedway.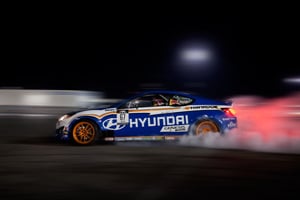 Tickets are on-sale now and can be purchased on the Formula DRIFT website.