October 23, 2018
New Fitting Instructions Inside Garrett Boxes in Europe, Middle-East and Africa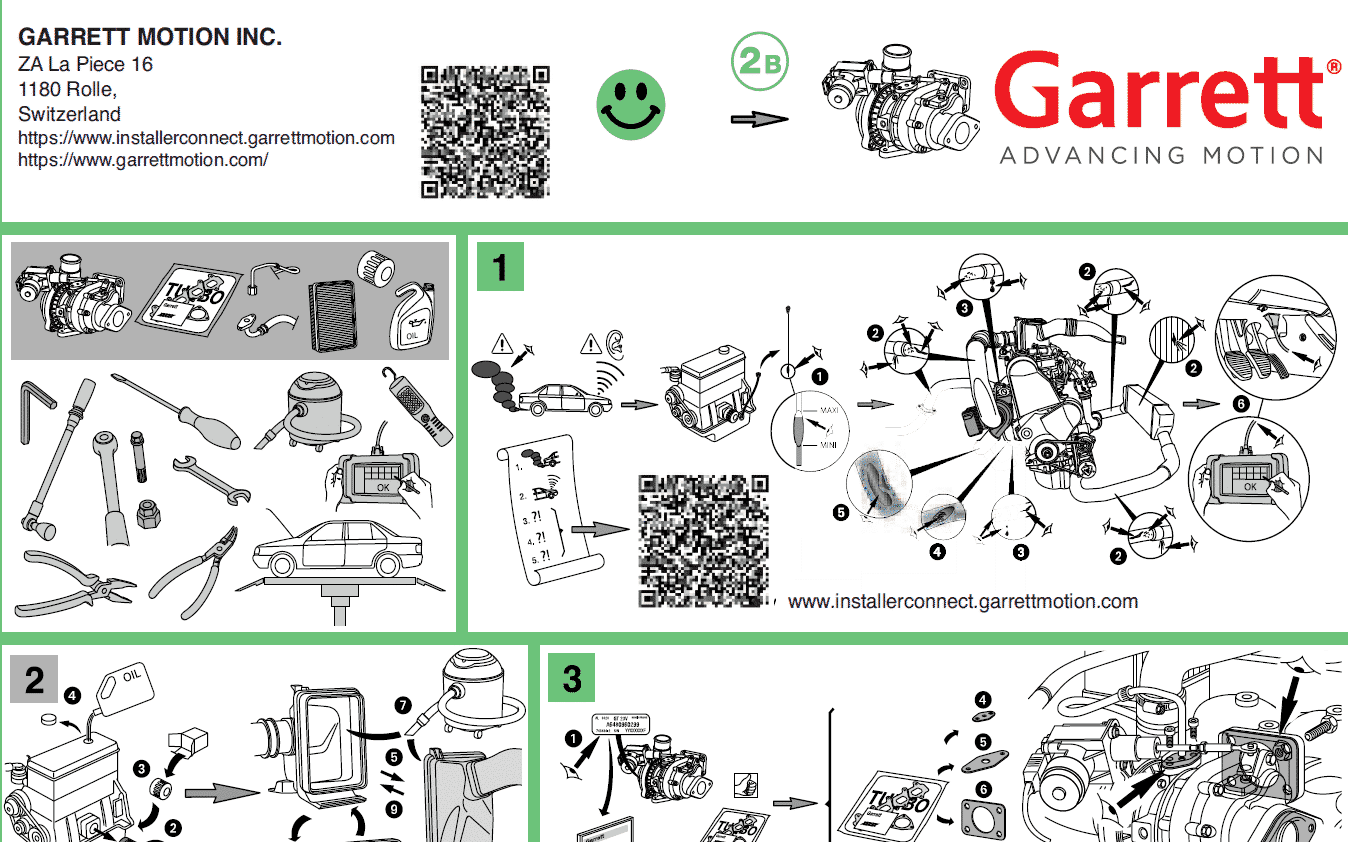 From May 2014, all Aftermarket boxes shipped from Garrett EMEA logistic hub in Thaon-Les-Vosges (France) will include a new document covering the relevant correct Garrett turbo installation procedure along with guidance on important safety practices to observe in the garage environment when installing a turbo.
These are useful and totally visual instructions, using intuitive and logical pictograms detailing the 'Do's and Dont's' when replacing a turbocharger in an engine.
Each different turbo technology will come with different instructions inside the box, with options covering wastegate turbos with pneumatic or vacuum actuators; wastegate turbos with electronic actuators; VNT turbos with pneumatic or vacuum actuators; and VNT turbos with electronic actuators.
These new visual installation guidelines will help garages to reduce the number of customer claims due to an incorrect installation or engine diagnostic and form part of the company's education program for a growing audience. Garrett turbos are distributed in more than 100 countries across all continents.