April 12, 2022
Monsta Torque's Barra-Powered FG Ford Falcon Ute is a 1,000+ HP Garrett Turbocharged Monster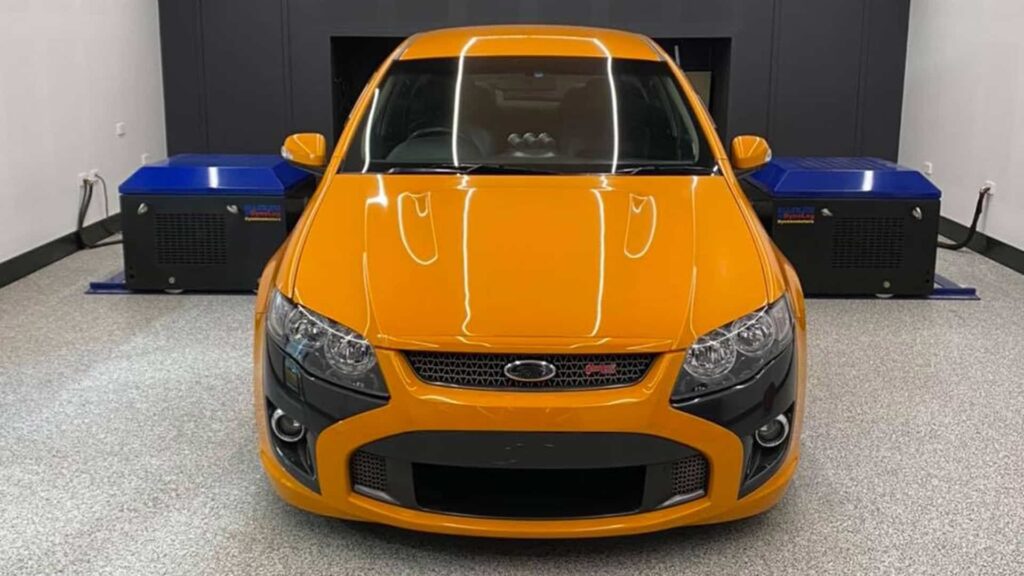 By Ainsley Jacobs
Monsta Torque took this Ford Falcon FG F6 and transformed it into a 1,000+ hp monster with a Garrett turbo and Barra engine.
There's no shortage of horsepower, or creativity, in Australia. When the Perth-based shop Monsta Torque took on a project for their customer, Jenson Morgan, the team got busy building his 2010 Ford Falcon FG F6 into the ultimate daily driver with a big Garrett turbo bolted to its Barra engine.
The high-performance variation of the Falcon FG, the Ford Performance Vehicles F6 is already an incredibly capable car and came with a turbocharged 4.0-liter inline 6-cylinder XR6T Barra engine. Notorious for making tons of power, the FPV F6 included upgraded connecting rods, a larger air-to-air intercooler, high-flow exhaust, and a Garrett GT3582R turbocharger right from Ford's factory for 416-horsepower and 417-torque.
Morgan, though, wanted more from his MKI Falcon FG F6 and tasked the Monsta Torque team with making it happen. Specializing in high-performance late-model Fords, Monsta Torque quickly got to work and upgraded the ute accordingly.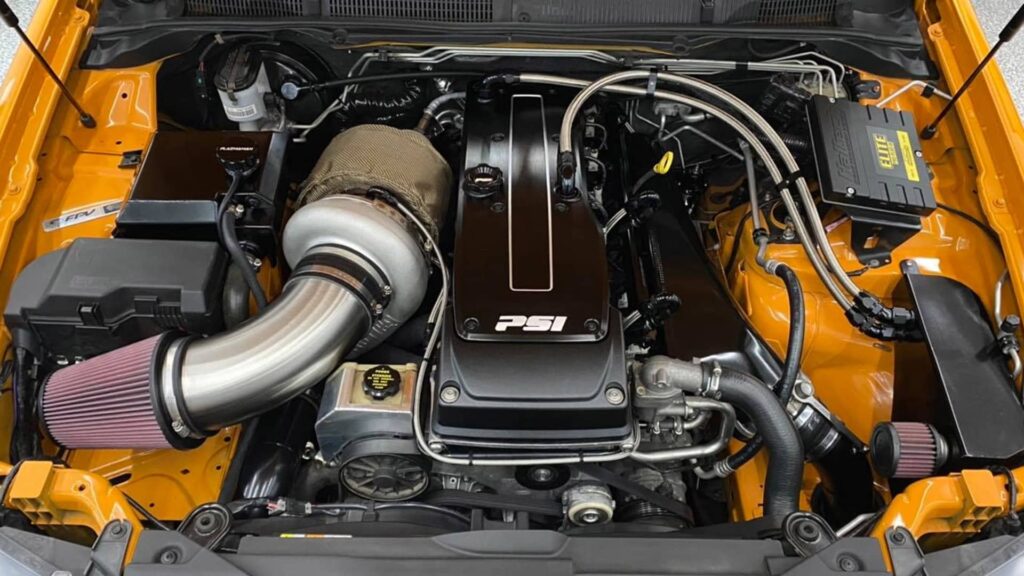 First, the original Garrett GT3582R turbo was replaced with a larger Garrett G-Series G42-1450 turbocharger instead with a ported 1.28 A/R turbine housing and 11.7 psi wastegate actuator. Spooled by exhaust from the 6boost manifold and pushing compressed air into the engine via a Plazmaman race intake, the Garrett G42 turbo definitely had plenty of flow to keep the Barra boosting all day long.
The Barra engine received several upgrades of its own, including race valve springs, and Monsta Torque's Stage 3 Plus package meant the car was also fitted with a new turbo-back exhaust system, Process West intercooler upgrade and surge tank, Monsta Torque catch can, new air box, and battery relocation.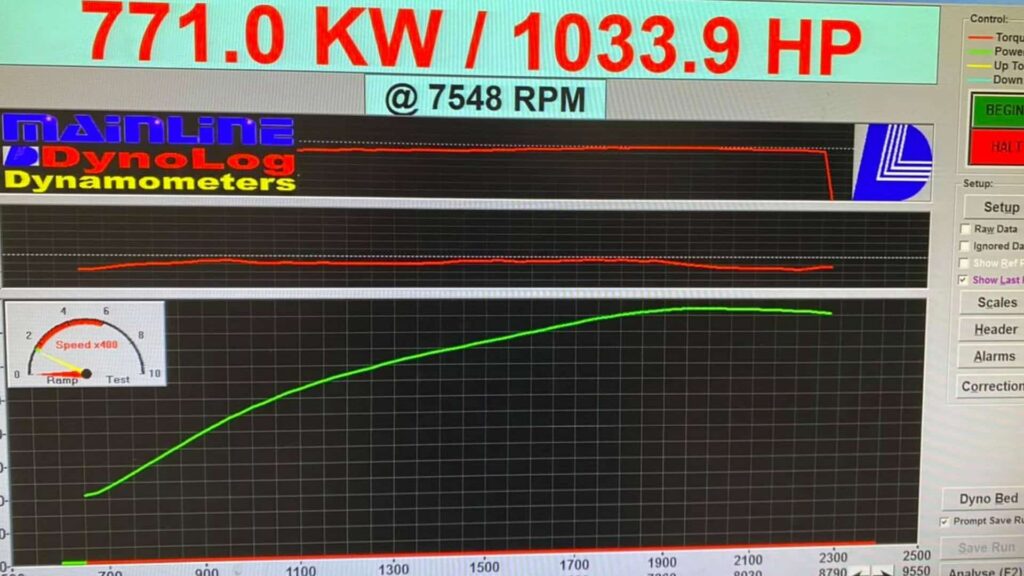 Pushing the boundaries of the Barra straight-six turbo engine meant also upgrading the transmission, and a tried-and-true TH400 automatic was installed for easy street driving and trips to the dragstrip.
Finally, Monsta Torque installed a Haltech IC-7 digital dash and an Elite Barra Pro Plugin before bolting Morgan's FG F6 to their in-house Mainline hub dyno and finessing a custom tune up. With E85 fuel flowing through 1,000cc injectors, the Barra engine put out a whopping 1,033.9-rear wheel horsepower for its audience.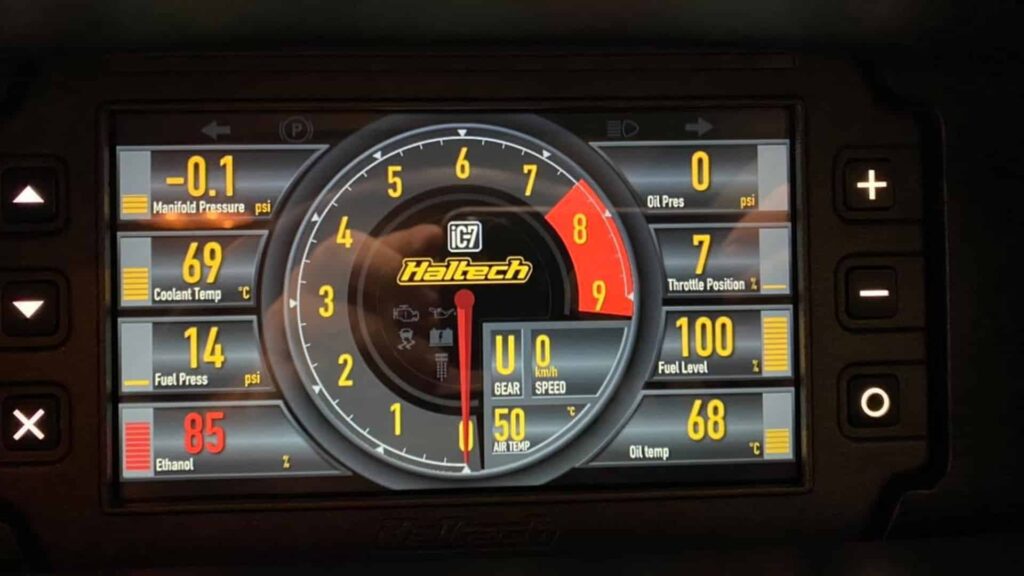 Thanks to the shop's research and development of the Barra's capabilities, Morgan took delivery of his eye-catching, overhauled 2010 Ford Falcon FG F6 to enjoy on the street and at the strip with the Garrett G42-1450 turbo spooling up monster four-digit horsepower.
VEHICLE: 2020 Ford Falcon FG F6
ENGINE: Ford Barra 4.0-liter XR6T 6-cylinder
TURBO: Garrett G-Series G42-1450 turbocharger
TRANSMISSION: TH400 automatic
POWER: 1,033
USED FOR: street