September 27, 2022
Garrett's Mexicali Turbo Plant Leverages New Solar Panels, Saving +200 Tons of CO2 Annually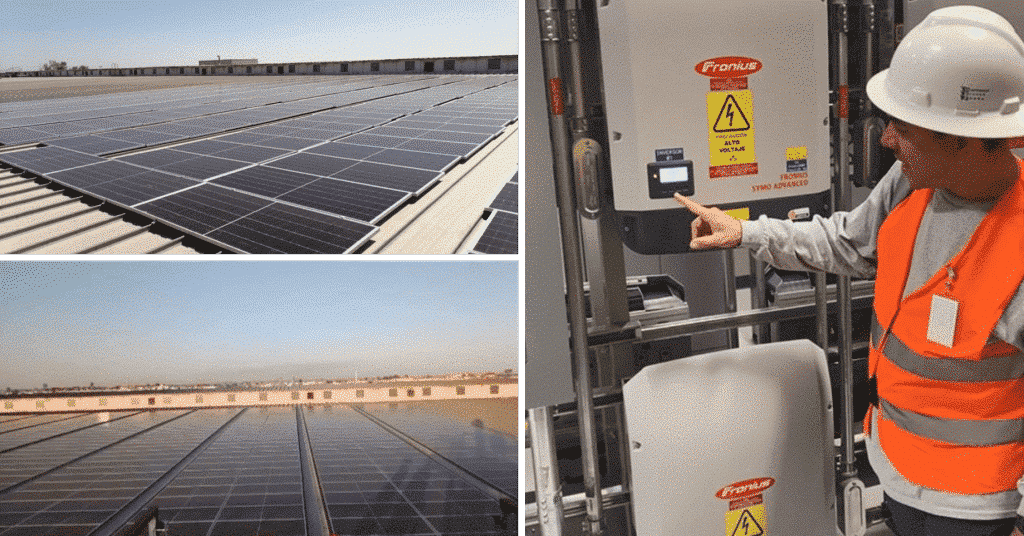 Garrett's turbocharger manufacturing plant in Mexicali, Mexico has introduced onsite renewable energy generation that will reduce the facility's carbon footprint by an estimated 200 tons per year.
A 650 photovoltaic panel array has been installed on the plant's roof following employee engagement during the company's Energy Week – an annual initiative that encourages team members to submit energy saving ideas.
"The positive action taken at Mexicali demonstrates the commitment of Garrett people to our wider sustainability plans," said Srinath M L, Garrett's Environmental Sustainability Manager. "Our annual Energy Week creates a focus for employee ideas and discussion about how we can improve our environmental performance…and our new solar energy initiative is a good example of what can be achieved when we work together."
In total, the installation is expected to contribute more than 477 MWh of electricity every year. Mexicali is also planning to extend its solar energy initiative to include a new photovoltaic array covering the plant's parking area.
Recently, the Garrett team working out of its Pune, India facility also installed solar panels in a portion of the parking area, generating 95,000 KWh of energy and saving 50 tons of CO2 per year. At Garrett's Presov, Slovakia site, a solar panel array on the side of the building generates more than 15,000 KWh, saving in excess of 8 tons of CO2 annually.
These investments in renewables aligns with Garrett's corporate policy to reduce carbon output, increase energy efficiency and drive energy optimization across all its facilities.
To learn more about Garrett's sustainability mission and progress, click here to view the 2021 Sustainability Report.