October 1, 2019
Meet the Garrett Motion team at the SWE19 Conference November 7 – 8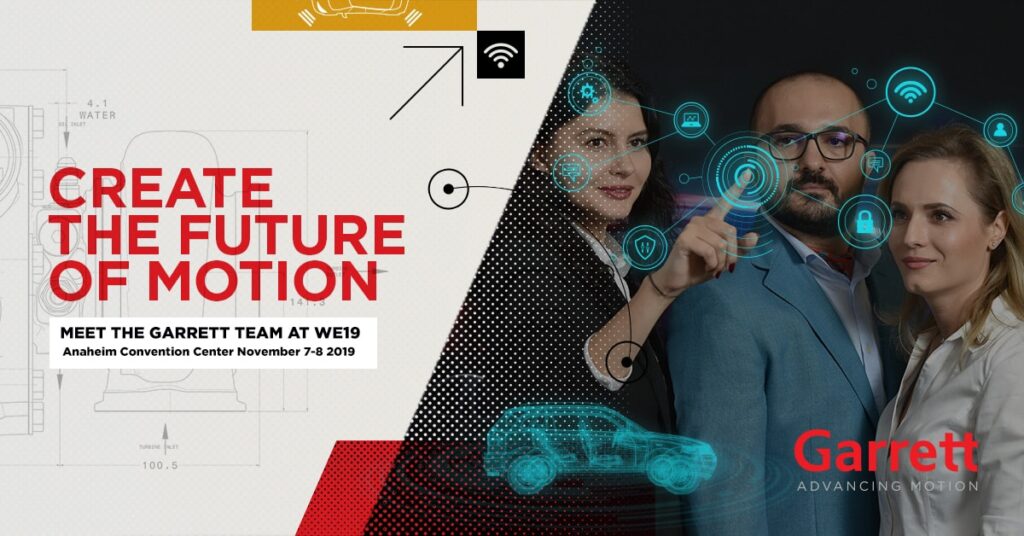 The SWE19, Society of Women Engineers conference is the world's largest conference for women engineers. SWE19 brings together the leading voices and figures in the movement to advance women in engineering and technology.
Discover Garrett's career opportunities during the SWE19 conference November 7th – 8th, 2019 at the Anaheim Convention Center in Anaheim, CA. Professionals from Garrett's office in Torrance will share with you their passion for technology and answer your questions at Booth 1551. Thursday 11/7 at 2:00pm – 6:00pm and Friday 11/8 9:30am – 4:00pm.
Garrett is one of the automotive industry's most iconic brands, supplying cutting-edge technology solutions to nearly every major automaker and truck manufacturer in the world.
Recognized for more than 65 years for its ground-breaking turbochargers, Garrett is today leading the breakthrough of new electric boosting applications and software solutions that will continue to make vehicles safer, more connected, efficient and environmentally friendly.
Details: Visit Garrett Advancing Motion at Booth 1551
Start: November 7
End: November 9
Website: https://we19.swe.org/
Venue: Anaheim Convention Center
800 W Katella Ave, Anaheim, CA 92802
Anaheim, CA 92802 United States + Google Map