April 13, 2022
Making High Altitude Horsepower with Motion Auto's 2JZ-Powered and Garrett Turbo S14 Nissan 240SX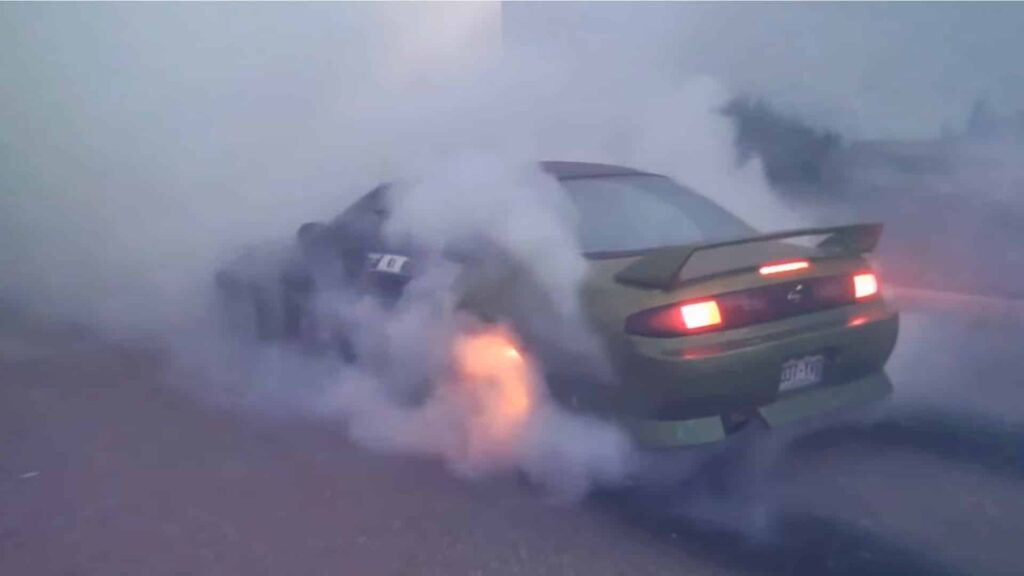 By Ainsley Jacobs
Motion Auto's 2JZ-swapped and Garrett turbo-equipped S14 Nissan 240SX drift car makes great power at a high altitude.Sometimes project cars take on biblical proportions, and sometimes they stay simple by honoring the purity of the vehicle's original intention. Motion Auto owner Trevor Jameson has built both, and chose something in between for his S14 Nissan 240SX drift car.
Located in Colorado at an elevated altitude of around 5,000-feet, Jameson knew the best way to overcome the thin air's limitations was to add more boost. Before doing so, he wanted to get a baseline power measurement so that he could accurately assess any improvements.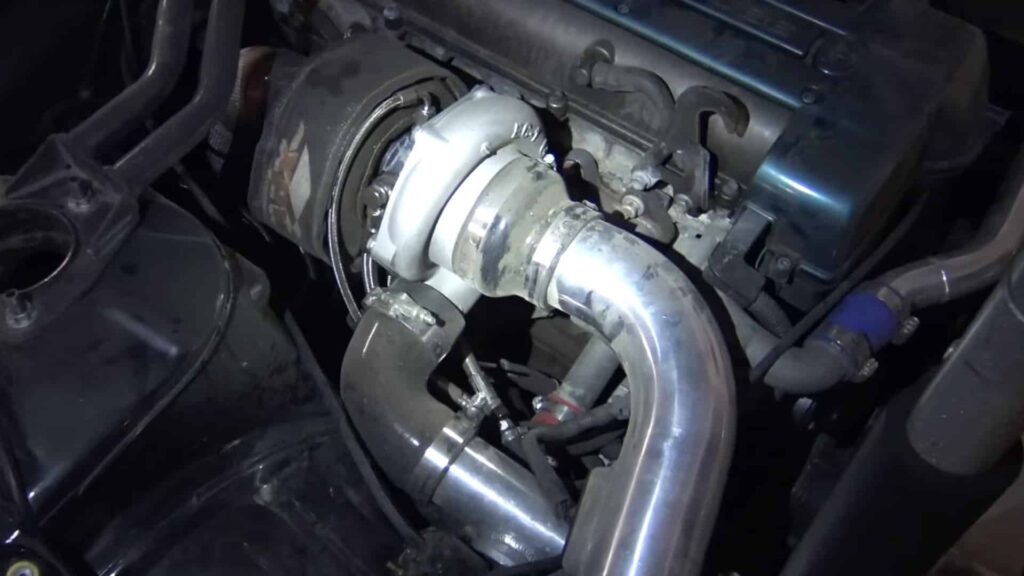 The Motion Auto-built S14 240SX had been swapped over to run on a potent Toyota 2JZ-GTE engine with VVTi in the past, and the stock 440 cc fuel injectors, stock ECU, stock throttle body, stock mass air flow sensor, and small intercooler were all still on board along with the stock twin turbochargers.
With its OEM factory twin turbos and corrected for the "SAE Standard" conditions, the Nissan put down 426-wheel horsepower (326-horsepower uncorrected) and inspired Jameson to see what he could achieve with basic bolt-ons and no expensive aftermarket engine management system.
Jameson entrusted a single Garrett GTX3582R turbocharger to deliver its excellent efficiency and enhanced flow, then quickly set about finishing up the install so that he could head back to the dyno with his 2JZ-powered S14.
With pump gas in the tank and a Nissan 370Z JK40C 6-speed manual transmission transferring power out through the rear wheels to the Dynojet's rollers, Jameson made several pulls and saw an improvement of over 100-horsepower with the new Garrett GTX3582R turbo as compared to the stock twin turbos from Toyota.
With the correction factors accounted for, the first pull produced 447.16-horsepower and 428.83-torque. The manual boost controller was set to 12 psi but did occasionally spike to around 16 psi, however, by the last run, Jameson had adjusted the combination to produce a whopping 545.34-horsepower and 471.25-torque (with uncorrected results of 435.09-horsepower and 375.98-torque).
Plenty of power on tap, improved performance, and shorter spool times from the Garrett turbo all add up to Jameson having a cool 2JZ-swapped S14 Nissan 240SX that's able to carve corners, slide sideways, and tear up tires at any elevation all without changing the tune up.
VEHICLE: S14 Nissan 240SX
ENGINE: 2JZ-GTE VVTi
TURBO: Garrett GTX3582R turbo
TRANSMISSION: Nissan 370Z JK40C 6-speed manual
POWER: 545
USED FOR: drift