April 13, 2022
LYFE Motorsport Trusts Garrett for Their Pikes Peak/Time Attack Nissan GT-R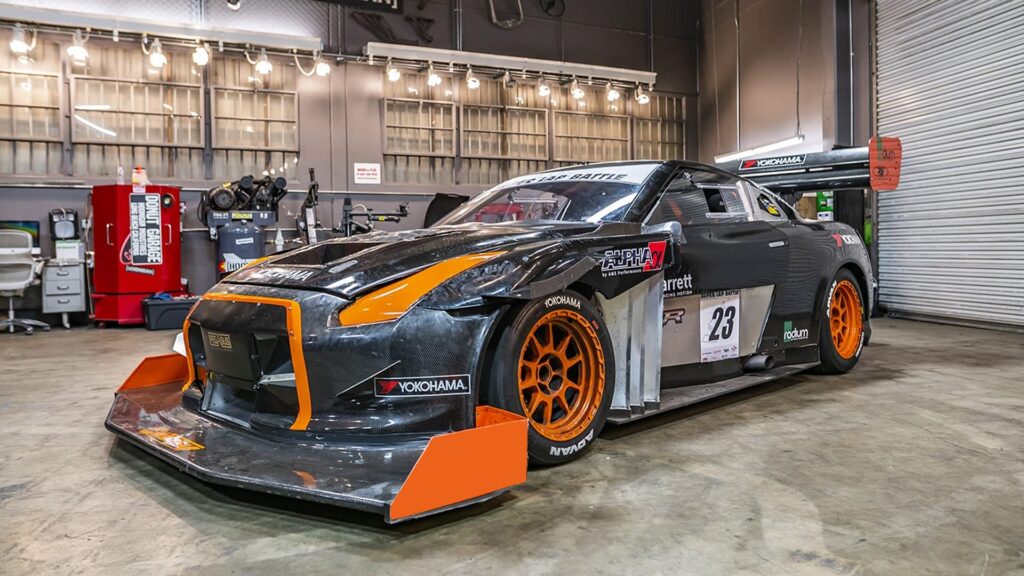 By Ainsley Jacobs
The record-setting Pikes Peak/time attack Nissan GTR from LYFE Motorsport pushes the limits with twin Garrett GTX3076 turbos.
Rolling into the Hoonigan Build Biology shop fresh off the track with dried champagne still sticky on the hood from its 2019 Super Lap Battle victory at Circuit of the Americas in Texas, the LYFE Motorsport Nissan GTR with its twin Garrett GTX3076 turbos is a perfect example of how a well-planned project can take down Goliath.
Founder of LYFE and driver of the hillclimb monster, Cole Powelson, first conceptualized the car with a drawing and built it in-house with the LYFE Motorsport team around that image. The group started with a salvaged R35 chassis 2010 Nissan GTR which had been completely submerged in the saltwater flood from Hurricane Sandy and never even left the dealership lot. Given a second shot at life, the all-wheel drive R35 was renamed "Sydney" and became a stellar performer despite its "brick-like" aerodynamics and hefty 3,700-pound curb weight.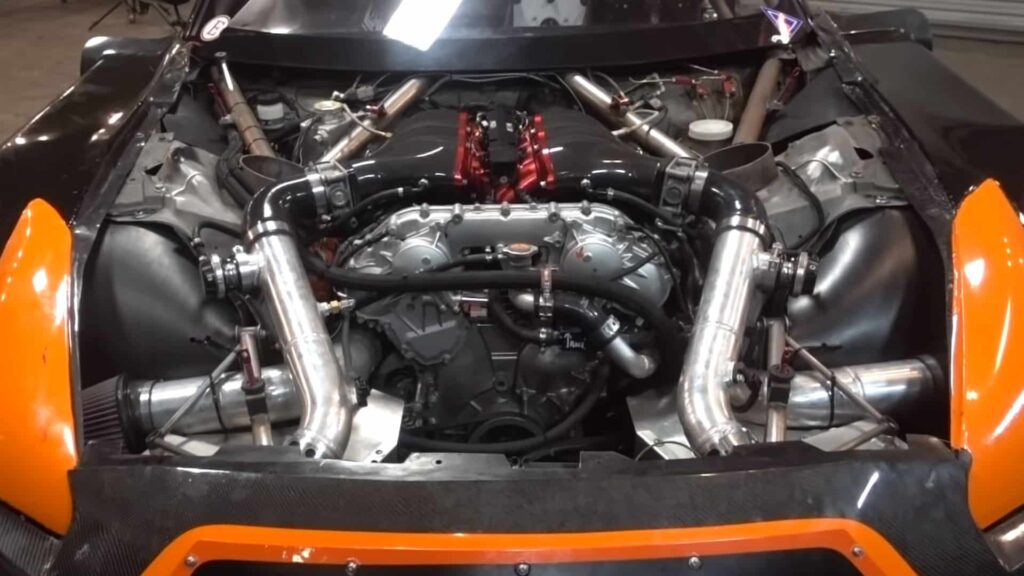 Under the hood, the factory Nissan VR38DETT engine has been bumped up from its original 3.8-liter configuration to a larger 4.0-liter version instead. When its crankshaft let go unexpectedly prior to a Pikes Peak run in 2017, the team scrambled to have it replaced and did so with a stock piece instead. Running a lower than usual compression ratio of 6.5:1, the revived engine made 1,200-horsepower on the dyno with its twin factory-location Garrett GTX3076 turbochargers and has been running strong ever since.
Controlled by a MoTeC standalone engine management system and paired with a MoTeC C187 digital dash and power distribution module (PDM), the VR38DETT pushes its power out to the ground via a Shepherd Transmission stage 4 gearbox with PPG gearset.
Pushing the massive monster to its limits certainly isn't an easy task, but the upgraded suspension makes it much more cooperative in the corners. The chassis has been fortified with a mandrel-bent chromoly roll cage along with a complete suspension componentry kit from Wisefab that bolts into the factory locations using off-the-shelf parts, Ohlins TTX-based dampers, stiff Swift springs, and more.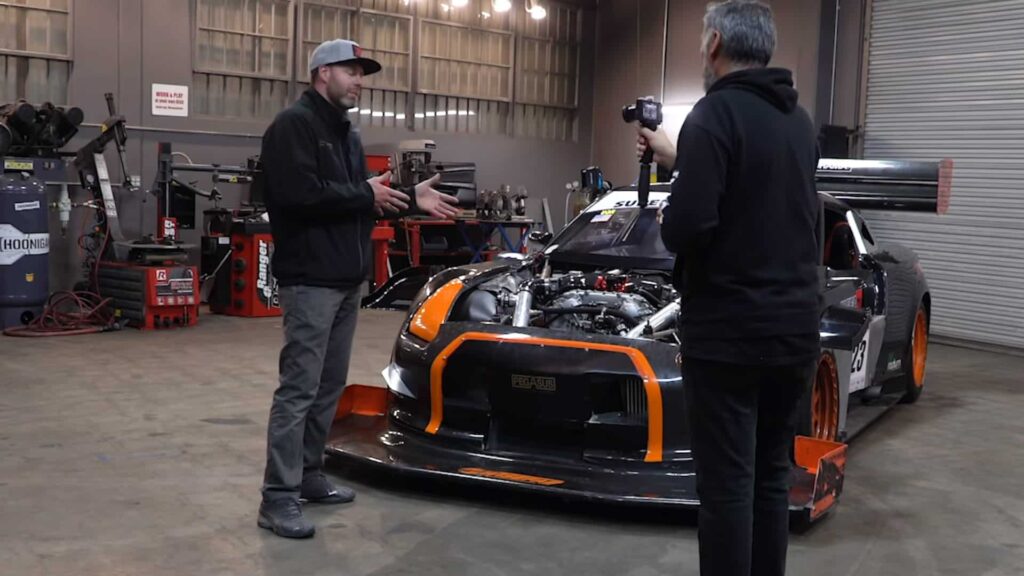 Tons of sensors at all four corners keep track of what's going on so that Powelson can make adjustments to improve his impressive lap times as he powers around the course on CCW wheels wrapped in medium compound Yokohama Advan slick tires. Plus, a super trick external air jack system helps get the car up off the ground whenever and wherever needed which makes pit stops and maintenance significantly easier.
Designed to run in both Time Attack and Pikes Peak trim, the Garrett boosted Nissan GTR's aerodynamics were strategically designed to accommodate the unique requirements of each. A triple-element wing, half-doors to facilitate downforce, and an intimidatingly massive front splitter with replaceable skid elements were all expertly incorporated into the car's aesthetics for both form and function.
Big power, big aero, big tires, and big dreams came together seamlessly when Powelson set the track record at COTA in 2019 with a time of 2:07.181 – even though the battle-worn LYFE Motorsport GTR was running on a wounded engine, used tires, and mid-level boost, showing that there's still plenty more success in store for the team.
VEHICLE: R35 2010 Nissan GTR
ENGINE: VR38DETT 4.0-liter
TURBO: Garrett GTX3076 twin turbos
TRANSMISSION: Shepherd Transmission Stage 4
POWER: 1,200+
USED FOR: time attack, Pikes Peak